Multiple Dates
First Line of Code - (November - December) Scratch Programming Adventure (A...
Description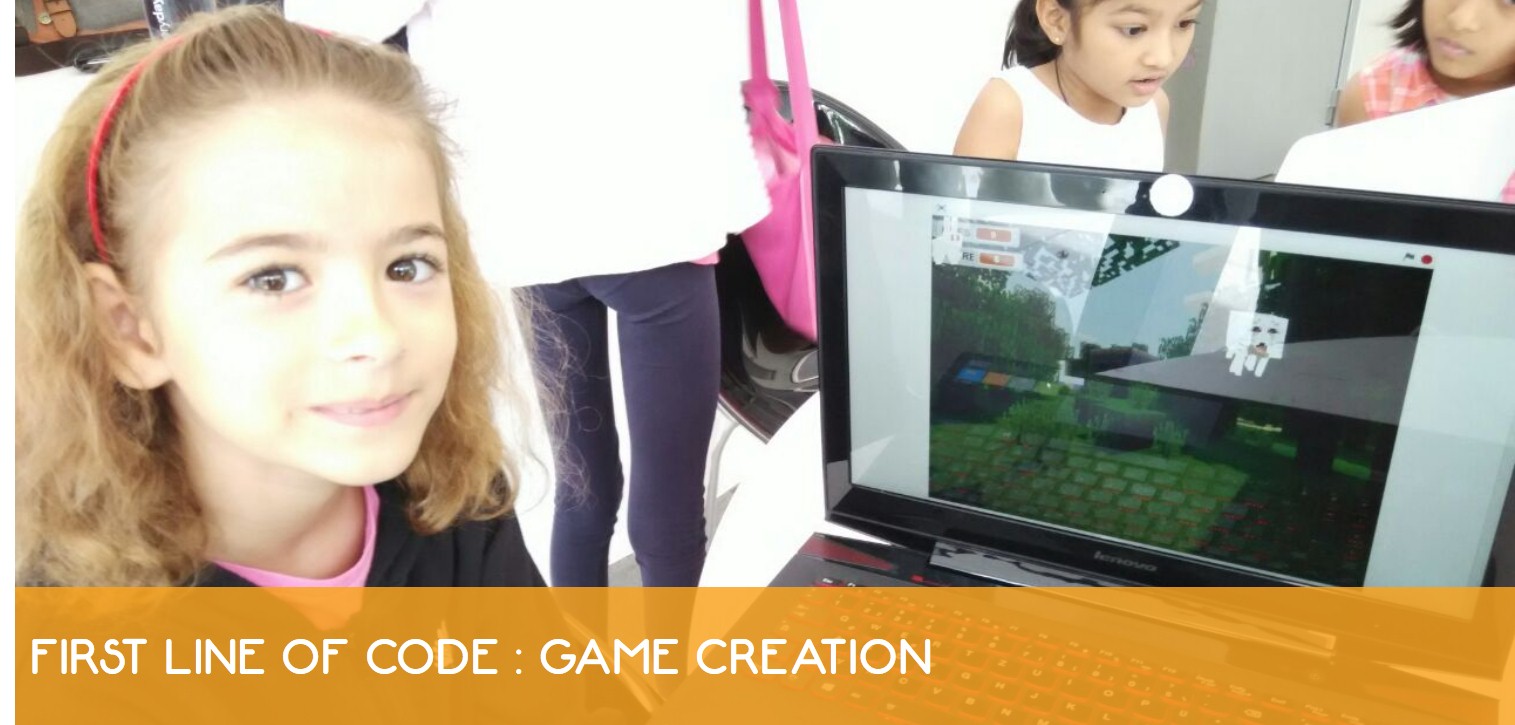 FIRST LINE OF CODE: GAME CREATION - This is an introductory camp that will expose your child to the world of programming and through that, sharpen their logical thinking, creativity and problem-solving skills.

List of Activities and Objectives:
Programming Board Games that exposes kids to the basics of java programming

Makey makey, an invention kit that allows students to interact with their computers creatively by using every day objects as a replacement for keyboards.

Scratch Programming, a game creation tool, where kids will write their first lines of code and learn to create computer games within a span of an hour.
Date: 19 Nov 2016 / 3 Dec 2016 / 17 Dec 2016
Time: 8.30am-12.30pm
Price: $150
Venue: Singapore Shopping Centre, #02-31, 190 Clemenceau Ave, 239924 (Beside Parkmall)
Nearest MRT stations: Dhoby Ghaut (Exit C)
Things to bring along: Fully charged laptop and stationery(Let us know if you are unable to do so, and we will make arrangements for a spare laptop)
For more information, visit us at www.tinktanksg.com or www.facebook.com/TinkTankSG

1 to 4 guaranteed student teacher ratio to ensure the best learning experience for your child
Trusted and professional kids-coding partner that have provided coding courses for students aged 6-13 through our centre, partners and affiliated organisations
Students will receive personalised feedback throughout the course on their progress and we value parents' involvement in the child's coding journey

PROMO CODE: TTBUDDY
If you plan to sign up with your friend or sibling, use the Promo Code above when you checkout and enjoy a SGD $25 off for each Child's ticket.
Note: Tink Tank SG reserves the right to cancel a ticket if an incorrect promo code is used.

To equip every child with programming knowledge and the power to create change
Tink Tank was founded on the mission to expose children to the world of computer programming and through that, empower them with logical thinking, creativity and problem-solving skills. In today's digital world, programming language is the new literacy. Rather than showing your children how a computer works, we will teach them how to make a computer work for them. We want every child we teach to have fun with coding and learn to be creators and change makers, rather than passive consumers of technology.