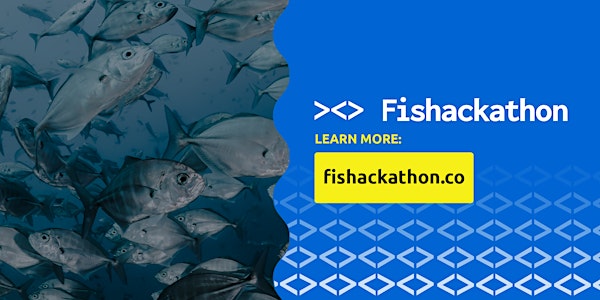 Fishackathon 2022: Info Session
This event will serve as an introduction to Fishackathon 2022 - its objectives, themes, challenge statements, and process.
About this event
Human activity has posed tremendous challenges to the world's aquatic resources. Overfishing, physical and chemical pollutants, slave labour, wastes, and the effects of climate change threaten not only aquatic life but also our own lives and livelihoods.
Although awareness of these challenges exists, we still need wider action, collaboration, and innovation to restore aquatic environments, and ensure that they are managed in a sustainable way for future generations.
The Fishackathon is a global programme that engages communities of passionate innovators and inspires mass collaboration to address aquatic related challenges with sustainable, tech-enabled solutions.
This Info Session will serve as a primer for prospective participants. We will cover the objectives of the Fishackathon, the themes and challenge statements, the process, and the opportunities in store for participating teams.