About this Event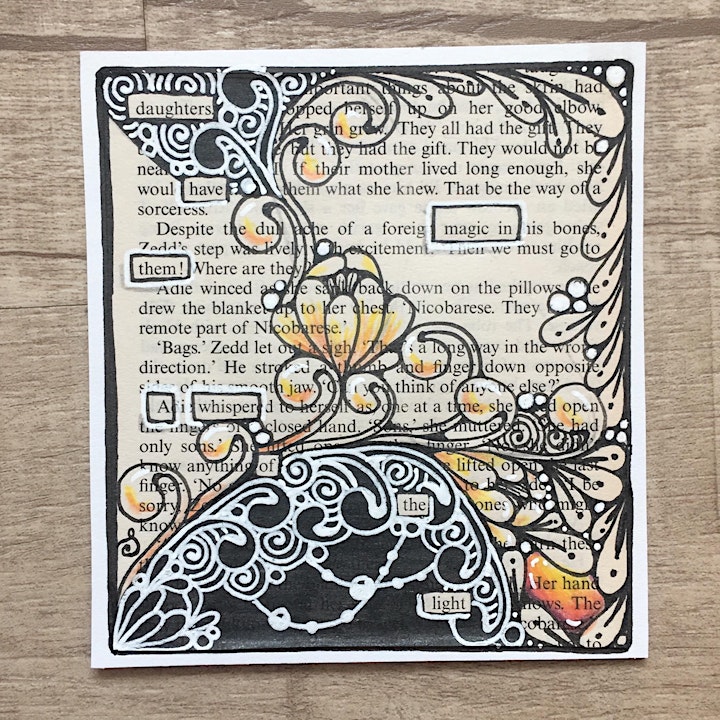 Compose your very own poems from pages of an old book, tangle beautiful patterns on it to create a unique piece of art. This class will definitely stretch your creativity while teaching you new techniques.
All of our classes are held in our studio, 7F5R. The studio is located a short walk away from Clarke Quay MRT Station, at 33A Hong Kong Street, Singapore 059672.
Note: The prerequisite for this course is that you must have taken a Zentangle 101 class from a certified Zentangle teacher, prior to registration.
Check out the dates and timings of our other Zentangle classes here: https://7f5r.eventbrite.sg/