Multiple Dates
[FREE 3-Hour Retirement Planning Masterclass For "Working Professionals"]
Event Information
Location
International Plaza
10 Anson Road
#28-15
Singapore 079903
Singapore
Description
[FREE 3-Hour Retirement Planning Masterclass For "Working Professionals"]
---
WHAT CAN YOU EXPECT BY THE END OF THESE 3 HOURS?
By the end of these 3 hours, you will have the COMPLETE roadmap on how you can achieve Cashflow Independence and experience true Financial Liberty Today so you NEVER have to settle for an ordinary "9-5", or get stuck with a boss that you really wouldn't risk saving in a fire.
Cost: FREE (For The First 20 Participants Per Class]
*Charges may apply for the 21st participant and onwards, sign up now to avoid charges!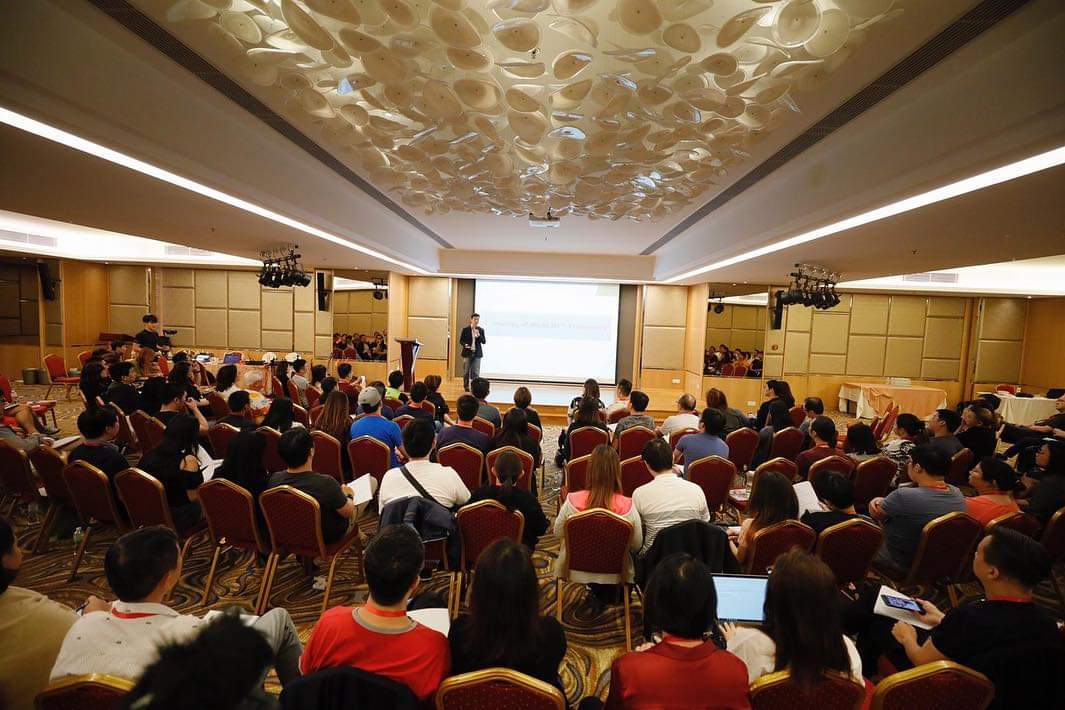 WHO IS THIS RETIREMENT PLANNING MASTERCLASS FOR?
1) Young adults who are looking for a headstart to get OUT of the "9-5" rat race – you may be a student, NSF, a fresh grad or even a young working professional that is looking to attain financial freedom up to 5-10 years earlier than your peers
2) Middle age employees and freelancers who have not previously thought about retirement, but want to get started – retirement is still some distance away and there are many more immediate concerns in life but you recognise that it is prudent to start thinking about retirement early
3) Working Professionals who are NEARING retirement - whether you are 5 years away, 3 years away or even 1 year away…

---
What You'll Discover Just By Investing 3 Hours...
Discover the complete financial independence framework

Inquire as to all the Critical Factors required to plan for your own retirement

How to find out the EXACT amount you need for retirement? (inflation adjusted)

When should you start retirement planning?

The average life expectancy of a Singaporean male/female and how it affects you (MOH stats plus projected life expectancy for yourself)

What are the 2 RISKS that you need to hedge against during your retirement (Warning: By not hedging against it, you could potentially be losing thousands of dollars during retirement)

What the "Retirement Risk Zone" is and why being unaware of it could make your retirement comfortable or an uneasy one

How to gain an unfair advantage over your peers in building up your retirement nest egg
Bonus topics covered
How to plan your monthly Retirement Income?

How to plan your own financial independence?

What possible solutions are there in the market?

Enjoy a guaranteed income for life

How to never outlive your retirement savings- even if you live to 100!

The overall wealth management industry in Singapore
---
IMPORTANT NOTE:
We have absolutely nothing to sell. This is a purely educational seminar and there is no catch at all. Without a doubt, we are sure you will leave this seminar feeling enriched with the knowledge so that you can make better and sound financial decisions. The content presented are actionable and can be applied to your own financial affairs.
[NOTE: Free Slots Are NOT Guaranteed - Only 20 Per Class]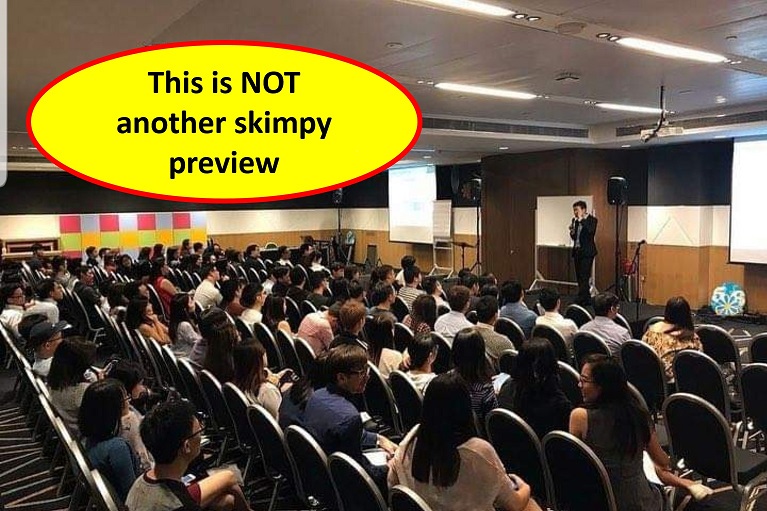 PURELY because of the value we bring in our FREE masterclasses, our sessions are usually fully booked in advance every time we put out a new date. Our last 5 classes were full-houses, and we do NOT accept any more students once we've met capacity, to ensure a conducive masterclass environment for each and every of the hungry learner who has invested their full 3 hours to be with us.
If that is YOU, click on the "Register" button now to see if you're still in time to grab a seat at our next (very likely, last) masterclass - we'll see you soon!
---
[MORE ABOUT THE ORGANIZER]
Finerty Academy is a training & consulting company specializing in transformational leadership training & Wealth empowerment for financial leaders and consumers.
We've spent a lot of resources to make the FREE masterclass happen and if you do manage to secure a slot, we look forward to providing you with the MOST value you'll ever receive in a given live event conducted at no cost.
The speaker is a veteran with 20 years of experience in the field of personal finance and is lecturing in financial planning modules with financial practitioners in the CHfC course. You are GUARANTEED TO learn something valuable from attending one of his workshops.
[More About Chua Kim Peng]
Kim Peng graduated with a Bachelor of Business (Banking & Finance) and achieved 100% distinctions. He has been a specialist in personal finance since 2001 and speaks regularly in various seminars island-wide.
Being a Certified Financial Planner® (CFP®), a Chartered Financial Consultant® (ChFC®), a Certified KASHGrowth Professional™ (CKP™), a Fellow Chartered Financial Practitioner (FChFP), an Associate Estate Planning PractitionerTM (AEPPTM), and a Professional Estate Planner (PEP), his professional experience spans across all areas of personal financial services including Wealth Accumulation and Retirement Planning, Wealth Management & Investment Planning, Wealth Distribution & Estate Planning, Wealth Protection & Risk Management Planning, and Business Continuity & Succession Planning. He is an ACTA-Certified trainer and also conducts Train-The-Trainer workshops in the industry.
Kim Peng gives advice to High Net-Worth Individuals, Business Owners, Successful Professionals, and Senior Executives by customizing strategies to help achieve their life goals. Besides Personal Financial Services, Kim Peng also works with Human Resource Specialists in the provision of Corporate Services like Enhanced Staff Welfare, Talent Retention Strategies, and Customized Wealth Planning for Top Management Staff.
[What Others Say]
Yes! please sign up for the masterclass. I've attended the masterclass and it was very informative and mind-blowing. Kim Peng has packaged complex concepts and deliver it through simple terms, especially helpful for someone like me who know nuts about handling money.
Super recommend!
Kai Lin

Location
International Plaza
10 Anson Road
#28-15
Singapore 079903
Singapore