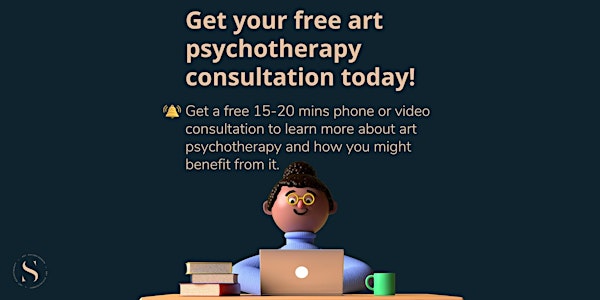 Multiple dates
Free Art Psychotherapy Consultation
Free consultation for anyone that is interested in art psychotherapy.
Date and time
Fri, 4 Nov 2022 04:30 - Fri, 28 Apr 2023 05:00 PDT
About this event
🔎 About:
Art psychotherapy is a form of psychotherapy that utilises art as the primary mode of creative expression and communication in a supported and safe environment with the support of a professional art psychotherapist.
It is not an art lesson; it is a form of psychotherapy, just like traditional talk therapy with a psychologist. Art psychotherapy utilises non-intrusive mediums such as art to address emotional issues that may be too confusing, distressing or traumatic for the client to share verbally in a supported and psychologically safe environment.
🔎 Art psychotherapy can help support, manage and improve:
Stress
ADHD
Anxiety
Self-harm
Depression
Eating Disorder
Low self-esteem
Overwhelming emotions
Abuse (physical, emotional)
Going through a difficult period
Recovery from health-related issues
🔎 Additional Information:
✅ No art experience is needed.
✅ Suitable for all age groups.
✅ Art materials will be provided by us for an in-person session.
✅ Flexible package deal to cater to the needs of individual clients.
☎️ Contact:
For more enquiries, do drop us a Whatsapp message. We will be more than happy to support you and clarify any doubts or questions you have for us!
Whatsapp: 8913 9975
Instagram: @stephxy.therapist
Web: Stephxy-therapist.com