Join the exercise programme that helps senior citizens improve mental well-being, memory, functional ability and strength at Tampines!
About this event
About this program
The Brain & Body Exercises for Seniors aim to slow down the onset of dementia and to reduce falls caused by frailty. Inspired by the programme designed in Japan, this is a dual-task exercise programme to help seniors stay physically and mentally well. Keep yourself active and healthy, and make new friends along the way!
Dual-task exercises are activities where the individual performs a physical and a mental task. An example would be stepping on the spot and counting out loud. This stimulates the parts of the brain responsible for physical movement coordination and cognitive functions.
Evidence has shown that dual-task exercises have more beneficial effects than single-task exercises.
* Brain & Body Exercises for Seniors is FREE for the month of February 2022.
However, donations are welcome.
WHEN:
Fridays
February - 4th, 11th, 18th and 25th
10.30-11.30AM
WHERE:
Brahm Centre @ Tampines
Terms and Conditions
1. Each FREE ticket allows you to attend the weekly sessions.
2. You must bring your own water bottle & towel. No drinking water & food shall be provided at our Centre.
3. Do not attend if you feel unwell. This includes a cough or cold, even when you are not running a fever.
4. Please try to attend once you book your sessions.
5. If the senior needs help physically, the helper/family member can join FOC.
Please note that there will be no classes on Public Holidays.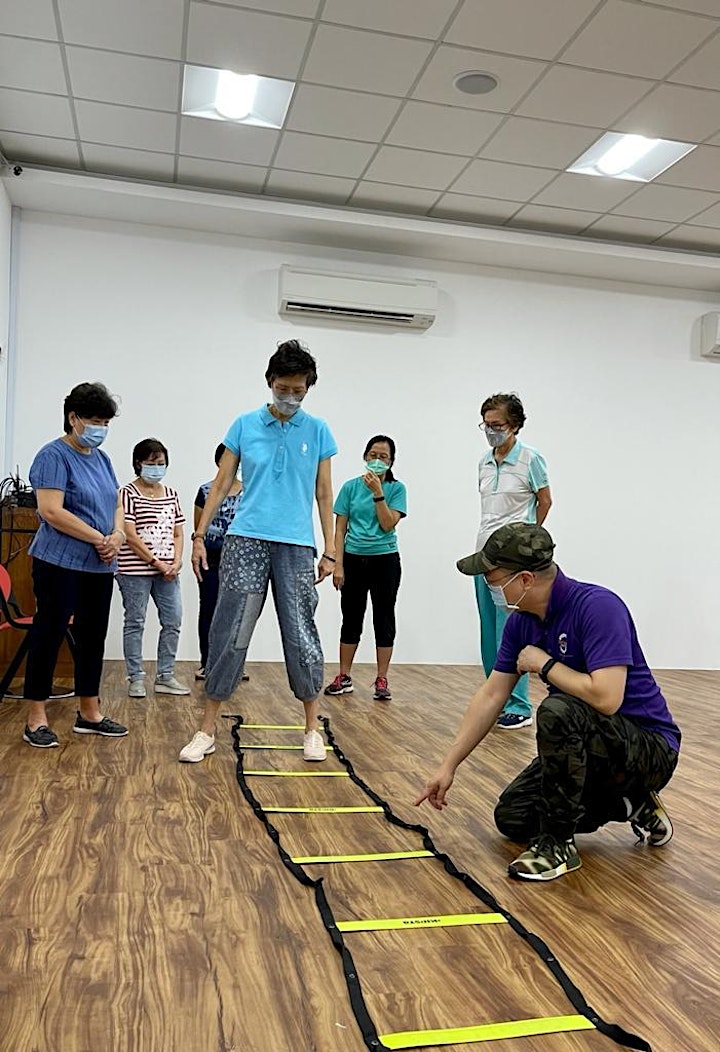 Organiser of FREE Brain'n'Body Exercises for Seniors - TP20220204BB
Brahm Centre is a leading course provider of a wide range of science-based mindfulness programs to reduce stress and enhance well-being in today's fast paced world. We have worked with healthcare agencies, schools and corporations to equip employees, parents and students with mindfulness tools to help them stay physically and mentally well. 
Course graduates may enhance their practice by joining our weekly mindfulness clubs. Furthermore there are free regular health talks conducted by healthcare professionals and qualified speakers open to the public.
Launched in 2012 as a charity that aims to promote happier and healthier living, Brahm Centre is a full member of the National Council of Social Services and an Institution of Public Character.
Come begin your mindfulness journey with us. 
Please note that all course registrations are NON-refundable. Transfer of selected mindfulness courses is subject to a $30 transfer fee and a $10 admin fee for a mindfulness make-up class. There are NO transfers or make-up classes available for all other courses.