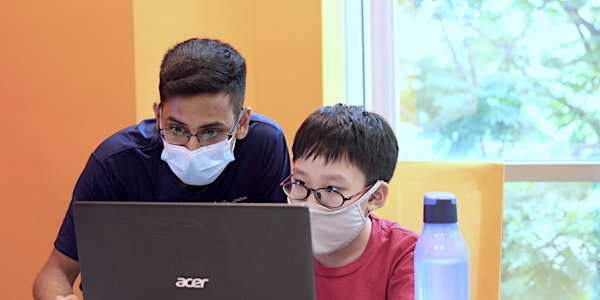 [FREE Coding Trial Class] First Line of Code Workshop
Expose your child to the world of programming in less than 2 hours with no prior knowledge needed! Suitable age/level class placements too!
Date and time
Fri, 14 Oct 2022 19:00 - 21:00 PDT
About this event
Coding Education Landscape in Singapore
According to the World Economic Forum, the top future skill needed for our children to succeed is the "Ability to Solve Complex Problems". To be able to solve complex problems, your child needs computational thinking skills. Programming is one of the few subjects that can equip your child with this skill.
In light of this change, our Ministry of Education (MOE) and Info-communications Media Development Authority (IMDA) have recently introduced the compulsory coding enrichment for all upper primary school students here in Singapore starting in 2020. More and more secondary schools are in search of coding talents to enter their schools via Direct School Admission (DSA). 
Let us guide your child in discovering their talent in technology today!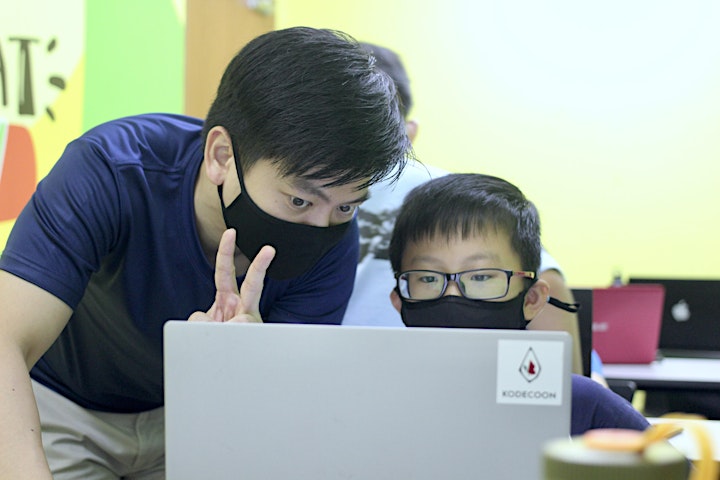 About First Line of Code Workshop
First Line of Code is an interactive workshop that exposes your child to the world of programming through their first game/animation on Scratch and brings their imagination to life. Through this introductory class, your child will step into the world of programming and take on the role of a creator, not just mere consumers of technology as they already are.
Developed by the MIT Media Lab, Scratch is a kid-friendly, block-based programming software for young imaginative minds to let them try programming for the first time. With the easier to use drag-and-drop interface, students learn key computer science concepts such as sequences, loops, conditionals, and abstraction by building their own interactive stories, animations, or multimedia games on screen.
3 Reasons to Join First Line of Code Workshop
1) Give your child a headstart in this fast-changing world of technology
The objective of the First Line of Code is to gauge your child's level of interest in coding and assess their logical thinking process. Using drag-and-drop programming, your child will bring home a game that they can call their own.
2) Let your child be assessed by our instructors
Students will undergo a comprehensive assessment approach where we identify our students' interest areas, understand their logic thinking process, and, most important, readiness to start the programming journey with us.
Before we decide which regular program or what level class is more suitable, all students will need to complete an aptitude test*. Only one attempt for the test, students will complete the test in class, so a laptop will be needed for the class
*If the test results show that your child is able to advance to our First Line of Code workshop, we will need a deposit of SGD20 (per student) to confirm the seat and timing for the trial class. Confirmation of the class will be via WhatsApp.
3) Learn about the benefits of programming education and the upcoming changes in our education landscape
Other than learning about Kodecoon's core progressive curriculum, we will share the fundamentals of executing PPTD (Planning, Programming, Testing, and Debugging) and how this approach is essential in the development of games, and other related applications that are necessary and vital for students' future advancement.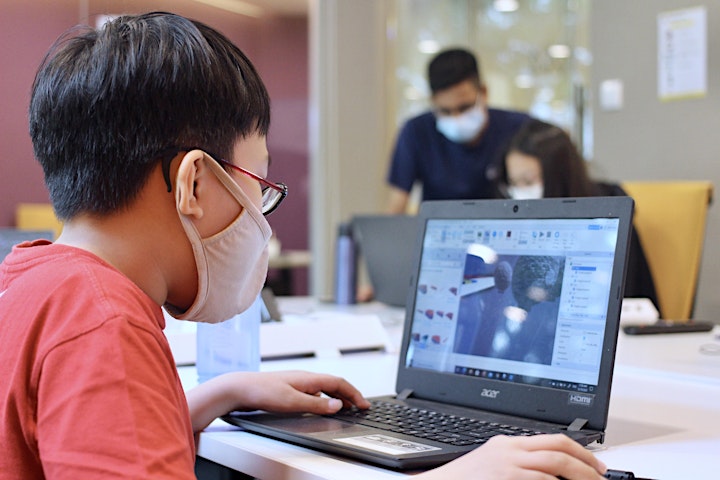 About Our Teaching Team
Kodecoon Academy teachers are a group of passionate individuals that not only love anything tech-related, but also love to teach and work closely with children. Our team of teachers take pride in seeing ourselves as not just facilitators or carers for our students in class, but the students' mentors to challenge our students and push the boundaries of their imaginations. For the past 4 years, the Kodecoon teaching team has impacted more than 5000 students to date, continuously trained to provide a sharp assessment of your child's strengths and weaknesses, and maximizing their full potential.
One of our core beliefs, as shared by our co-founder, Mr. Deddy Setiadi,
"In the near future, there will be many programmers on the street. But how will your child stand out? Instead of following the crowd to be the best programmer, aim to understand how technology works and apply it to something bigger than yourself. The answer lies in application."
Kodecoon Academy takes pride in challenging the students to take the programming skills that they have been equipped with and translate them into creative ideas and plans that make a meaningful change.
What Our Parents & Students Say
"Teachers from Kodecoon are such patient, loving and caring teachers. They teach coding in such a fun and easy way for children to understand and pick up coding skill fast. Teachers are so passionate with their teaching, students are their younger friends."
- Parent of Zhen Dehui, P6
"My son enjoyed his Scratch coding lessons very much! It trained him to think logically and use a systematic approach to solve problems. Highly recommend for children to develop their critical thinking skills!."
- Parent of Lim Yu Heng, P5
Read more reviews here: Facebook Reviews, Google Reviews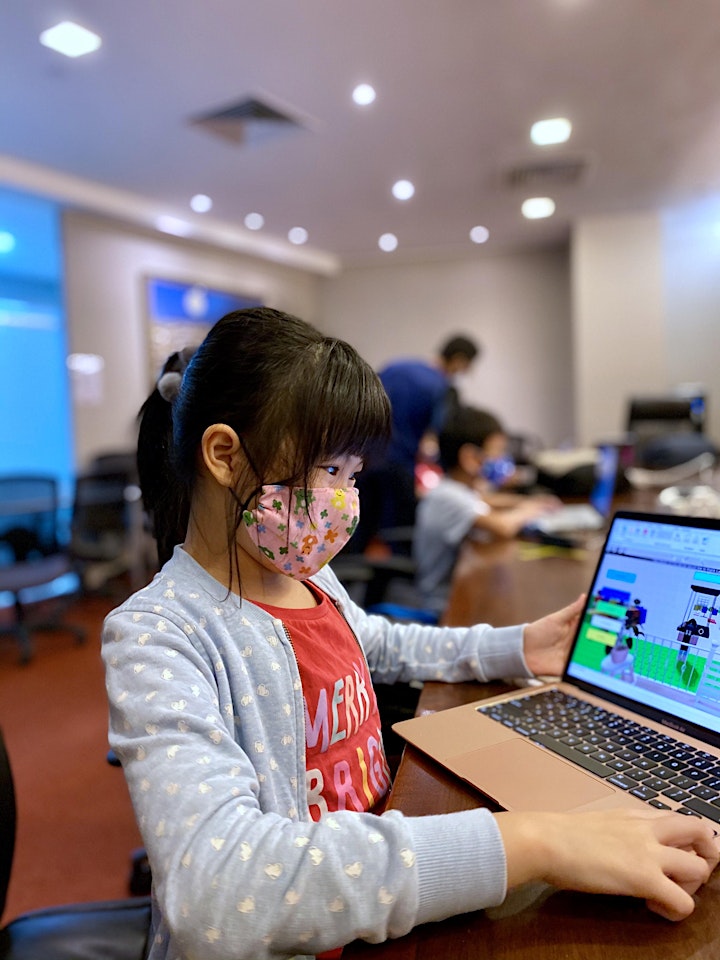 Sign up for our FREE trial class today! Limited slots only!
Things to note:
Do note that the First Line of Code Workshop will be conducted online via Zoom unless otherwise stated (we do have physical options that be arranged as well, do reach out to us via WhatsApp)
Please make sure you have received a confirmation text via WhatsApp before the class enrolment for your child is confirmed. You will need to have made the refundable deposit beforehand
About the organiser
Kodecoon was founded with the mission to expose students to
digital literacy
and
computational skills
to prepare them for the fast-changing world of technology. For the past four years, Kodecoon has been providing top-notch technology courses to equip every student with the relevant skills to
adapt
to the volatile, uncertain, changing and ambiguous (VUCA) world, to
transform
them into leaders with the right mindset and confidence in creating
breakthroughs
in their own areas of interest.
 -
With curriculum to provide students with avenues for self-exploration, Kodecoon's goal is to equip every student with the knowledge and skills to transform their ideas into reality with code. Adopting a student-centred approach in our classroom setting that allows the facilitation of a proactive learning environment, our students are able to effectively learn through the aid of active class discussion and apply programming concepts to create fully functional projects.