Free Seminar - How Does Money Like You?
How do you love Money? How does Money like you?
Refund Policy
Contact the organizer to request a refund.
About this event
Money might not be everything in life, but we must all agree that Money is an important part of our life.
As we grow in life, our views about Money also change with time. But do you know that we all have certain dynamics or patterns in dealing with Money? Hidden or conscious patterns? They are governing our financial situation, impacting our career, our relationships, and our overall well-being.
How do you like Money? How does Money like you? Have you ever thought of these questions? What are your immediate answers?
Come and join us in an experential workshop to discover your current dynamics towards Money.
Ankur and Bell will share with you some interesting facts about Money, and guide you through some processes to help you realize how to make peace with Money.
You will:
- Understand Smiling Money vs. Crying Money
- Discover your Money wounds
- Experience your current relationship with Money
- Learn to release unhealthy Money patterns
- Discover 10 ways to activate your money flow and start your healing with Money
- Meditate to make peace with Money
☘️Please register:
https://bit.ly/doesmoneylikeyou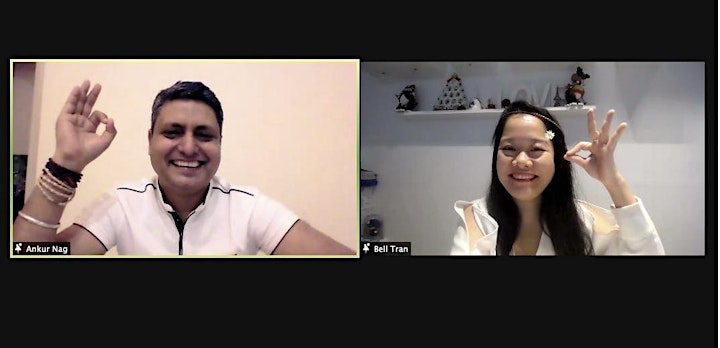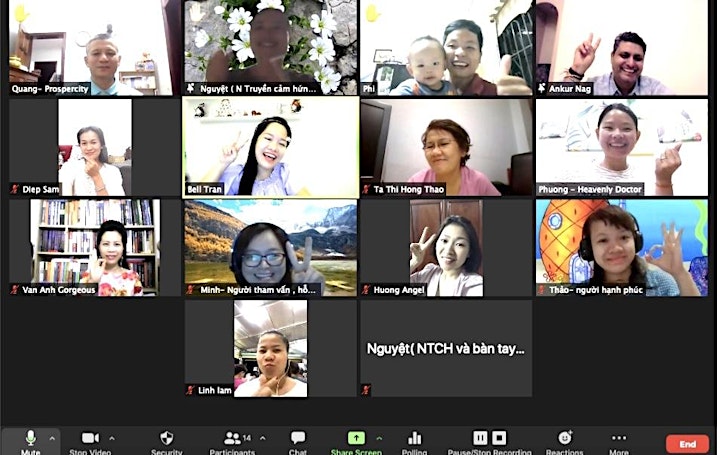 Ankur Nag is an Indian Agile Coach and Certified Past Life Therapist, Family Constellator and Hypnotherapist with his background in the IT industry of more than 16 years.
Bell Tran is a Certified Executive Coach by Marshall Goldsmith, a Certified Professional Trainer, NLP Master Coach, a certified therapist in Inner Child Healing, Past Life Regression, Family Constellation… with more than 17 years in education and training industry.
Ankur and Bell are a spiritual couple whose mission is to help others live their life to the fullest in abundance on all aspects of life so they can enjoy their healing journey and the marriage of spirit and matter.
Their love story and their life experiences have given them great opportunities to go deeper to see things from multi-dimensional perspectives.
They find their passion and their joy on this spiritual journey to love, to heal, to inspire and to make a difference one person at a time as they strongly believe in their soul calling.
For more information about Bell Tran and Ankur Nag, you can visit:
www.belltran.org
You can also contact Ankur and Bell directly via:
Whatsapp: +(91) 96678 05136
Email: angellovelightwisdom@gmail.com