Description
Discover How You can Profit Passively from a Wearable Tech Market worth USD3.4 Billion by 2020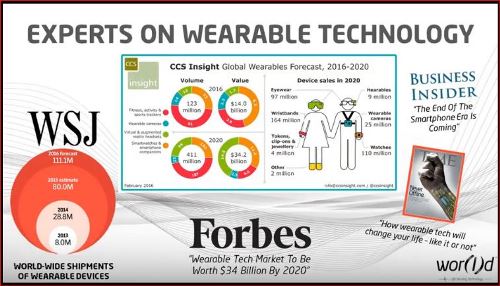 In this Digital age, technology is one of the fastest growing markets. Our government has stressed that disruption will happen over and over again and we have to embrace and keep up with such fast and relentless technological changes and globalization. . Disruptive technologies transform life, business and the global economy. Thus, our government is ready to pump US$1.7B to transform Singapore into a digital powerhouse, to make Singapore an outstanding place to live, work and play.
https://e27.co/singapore-govt-pump-s2-4b-building-workforces-digital-capabilities-20170220/ (https://e27.co/singapore-govt-pump-s2-4b-building-workforces-digital-capabilities-20170220/)
The world is changing. Economy is Evolving. Job Security is Declining and TECHNOLOGY IS ACCELERATING!
Disruptive companies like Uber, Facebook, Alibaba and Airbnb have helped revolutionising the way we live and improving our lifestyle in a way.
If there is something new that is able to revolutionise the way we live and improve our overall health and well being at our fingertips, do you think it will be a huge market?
Would you want to know how you can be a part of this future development and benefit passively from this new technology wtih a NASDAQ listed company?
In conjunction with the government's effort to create awareness on Smart Nation of what is to come - the 4th Industrial Revolution - The Big Data Technology era, we would like to invite you to be a part of this exponential age.
At the end of the workshop, you should be able:
1. To know how to find PROFITABLE trends if you want to start your business.
2. To discover SIMPLE ways to start your business at the lowest possible costs without the need to register a company with ACRA.
3. To understand how INTERNET OF THINGS (IOT) and Wearable Technology affect our lives and how you can TAKE ADVANTAGE of it to generate profits for yourself.
4. To understand how you can bring about this technology business to 195 countries.
5. To own an eCommerce website for FREE
Who should attend: Business Owners, Working Professionals, Working from home Retirees/Housewives or Network Marketers who are looking for business opportunities.
As Jack Ma advised - "Don't focus on the things that are hot. When everybody says yes, there's no chance for you, so be UNIQUE. Never wait for everything to be ready for you - Don't wait for the environment to be ready, Don't wait for the policy to be ready. When everything is ready, there is no opportunity for you. You have to move faster before the government takes action. If the government says "everything is ready." , you should move to the other area because there is no chance for you." Therefore, seize the Right Opportunity!
ACT NOW, Come and learn with our group of passionate entrepreneurs.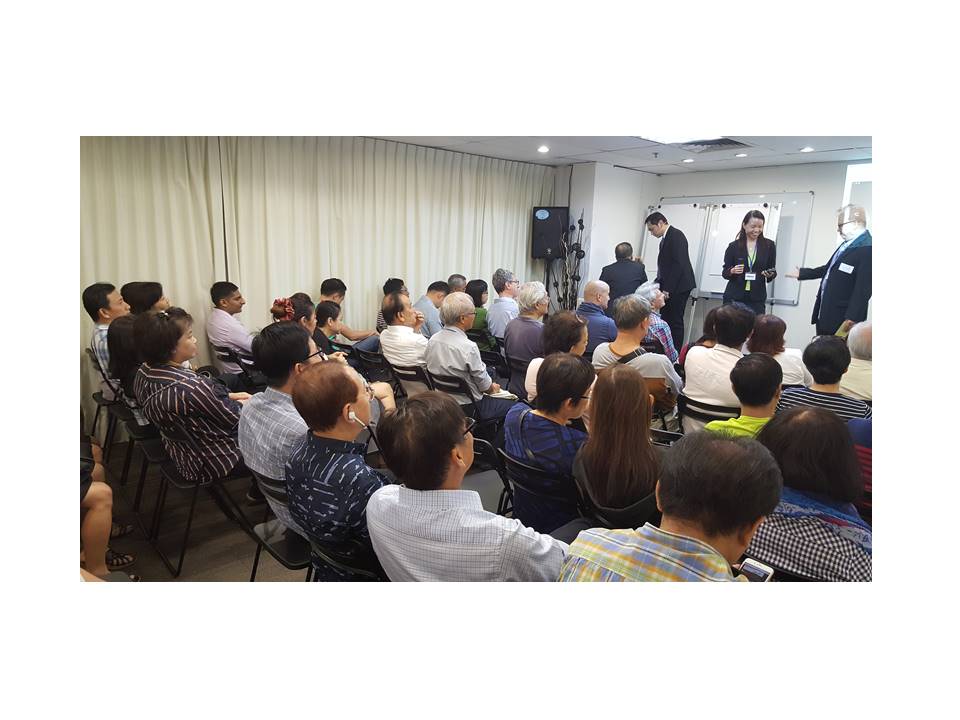 LIMITED SEATS!
You will be notified via SMS/Whats App on the confirmation of your seat.
For enquiry or booking, please email to enquiry2me@hotmail.com or contact mobile 91376927.