From GEP to DSA Parenting Talk - Identifying the brightest path for your child
About this Event
Date: Postponed to Late March 2020
Meanwhile, you may schedule a one-to-one consultation and screening test with our DSA specialist to explore the option of DSA via English, Math or Science.
You register your interest here: www.gifted-school.com/DSA-Enq
Event Highlights:
All about GEP
New direction for GEP
IQ 130 as pre-requisite for GEP?
GEP Math = Olympiad Math?
Is GEP the shortcut to top IP schools?
All about DSA
Avoid the common mistakes most parents make
Is Math Olympiad the only way to DSA?
Route to DSA through English, Science, and leadership
New direction for DSA
Real life case studies and blue ocean strategies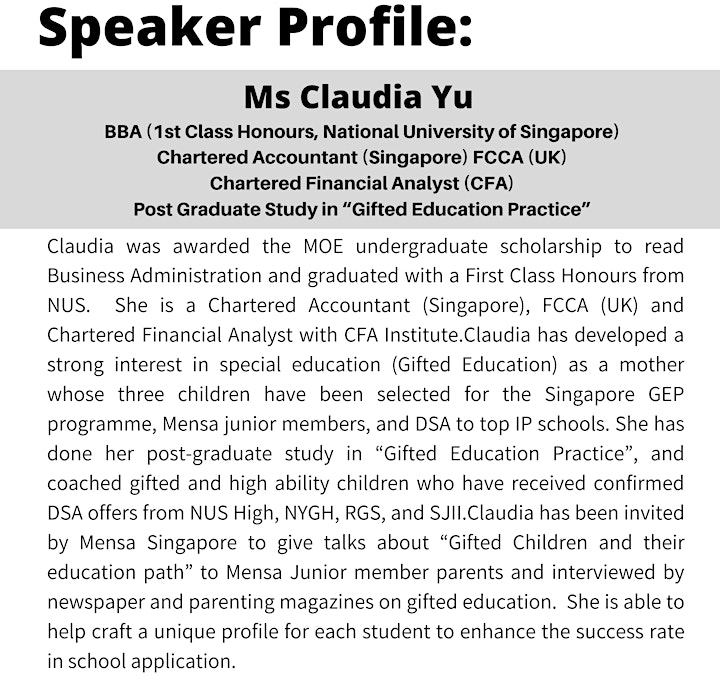 For more enquiries,
Call us at: 6348 0062 / 6467 1369
WhatsApp us at: 9667 0642 / 9278 3343
Email us at: enquiry@gifted-school.com