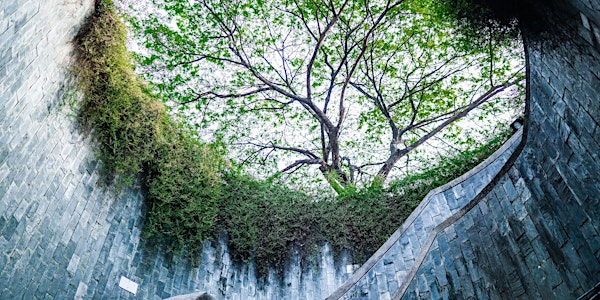 From Seed to Tree: Fort Canning
Experience the power of God through his creation as guides bring you through an immersive time of reflection at Fort Canning Park.
When and where
Date and time
Starts on Sat, 25 Feb 2023 14:00 +08
Location
Fort Canning Park Fort Canning Park Singapore, 179622 Singapore
Refund Policy
Contact the organiser to request a refund.
Eventbrite's fee is nonrefundable.
About this event
The Kingdom of Heaven is like a grain of mustard seed which a man took, and sowed in his field; while it is smaller than all seeds but when it is grown, it is greater than the herbs and becomes a tree, so that the birds of the air come and lodge in its branches. (Matthew 13:31-32)
From Seed to Tree: Fort Canning is the second in Creation Care SG's series of reflective nature walks. Carefully scripted for the location, we hope to bring you on an immersive time of reflection on God's creation in a series of walks across our island. Volunteers from Wesley Methodist Church will be leading the walks.
This is our FIRST run of the walk! It will be held at Fort Canning Park, situated right in the heart of the CBD. We will 'listen' to the stories that the trees of Fort Canning have to tell about God and reflect upon our relationship with our Creator. The content of this iteration of our walk caters to a Christian audience, although all are welcome to join.
There are 4 available slots in total (2pm, 2.10pm, 2.20pm, 2.30pm). The walks will be held in groups of 5, with two guides. Tickets are first-come-first-serve. Slots are very limited!
About Creation Care SG
Creation Care SG is a Christian community that aims to inspire and equip fellow believers and churches to love and care for God's creation. We create educational content on creation care on our Facebook and Instagram (@creationcare.sg), and conduct regular events for Christians to care for creation. We are also involved in church and school engagement.
If you would like to get in touch, you may drop us a PM or email us at creationcare.sg@outlook.com.
-------------
Please note that due to the highly uncertain Covid-19 situation, we may have to postpone or cancel the walk depending on the restrictions in place. We ask for your patience and understanding.
PDPA: I acknowledge that Creation Care SG is collecting my personal data in this form. I hereby consent to Creation Care SG collecting, using and disclosing my personal data (including photos taken during the event) for the purposes of maintaining and updating Creation Care SG's records, disseminating information regarding all announcements, publicity material and information regarding events, meetings and activities of Creation Care SG. I also consent to Creation Care SG contacting me by telephone or email or phone messaging in relation to this registration. I understand that I may withdraw my consent for Creation Care SG to collect and use my personal data or amend my personal data for the above-mentioned purposes by writing to creationcare.sg@outlook.com.
-------------
Frequently asked questions
What will the walk be like?