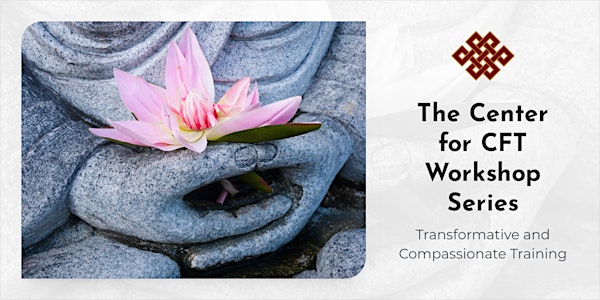 From Trauma to Transformation: An Integrative Approach to Preparing Clients
Dr. Talya Vogel presents trauma-focused therapy interventions through an integrative compassionate framework in a one-day workshop.
About this event
In the midst and aftermath of a global pandemic, research has shown both health-care workers and clients exhibiting an increased number of trauma-related symptoms. In this full day workshop, Dr. Talya Vogel will explore how you can best prepare clients for trauma-focused treatment, employing an integrative, compassionate, embodied approach. Throughout this experiential workshop, you will learn mind-body techniques for yourself and your clients that focus on self-regulation, safety, and distress tolerance. In any therapeutic approach, initial stages of trauma work focus on enhancing the client's stabilization, grounding, and effective coping. This workshop will draw upon a range of evidence-based techniques from ACT, DBT, CFT, EMDR, and other mindfulness-based therapies that can provide a solid foundation for the early stages of trauma-focused work. Additionally, this workshop will discuss and clarify various cutting edge conceptualizations of PTSD/C-PTSD, going beyond the theoretical to help you understand how you can individualize your client's trauma treatment with an integrative lens. All of us doing trauma work can benefit from feeling more confident, as we flexibly apply strengths-based and resilience-informed strategies. This workshop is designed to provide a platform for your ongoing growth as a trauma-informed clinician and helping your clients transform pain into purpose.
This workshop will cover:
Neurophysiology of trauma
An integrative lens in assessing client's early needs within trauma-focused therapy
Cognitive, behavioral, and embodied approaches to establishing safety in early trauma-focused treatment
Overview of approaches from ACT, CFT, EMDR and DBT to prepare clients for trauma-focused therapy
Grounding mindfulness practices for clinicians to enhance therapeutic relationship
Self-care practices for clinicians working with trauma
BIO:
Dr. Talya Vogel serves as Senior Psychologist and Director of the Trauma, Transformation, and Resilience Program at The Center for CFT. Dr. Vogel is certified in EMDR and has received advanced training in mindfulness, acceptance, and compassion focused therapies throughout her training and residency at The Center. Dr. Vogel conducts evidence-based psychotherapy, grounded in these modalities, with adults, adolescents and couples. Having completed training at Stanford and Palo-Alto University, with a special emphasis on understanding and treating responses to trauma, Dr. Vogel has significant clinical experience in treating a range of psychological problems, including trauma, anxiety, mood disorders, stress, issues of identity, life transitions, and relationship difficulties. Dr. Vogel has co-authored several publications on mindfulness and has worked as a research collaborator for a variety of widely published books on the topics of interpersonal neurobiology, mindfulness, and attachment. Dr. Vogel's doctoral dissertation researched the relationship between meaning in life and symptoms of trauma following relational violence.
Dr. Vogel received her doctorate in clinical psychology from PGSP-Stanford Psy.D. Consortium. She completed her APA-accredited pre-doctoral internship at the Washington D.C. Veteran's Affairs Medical Center where she worked with a diverse population presenting with a variety of concerns including post-traumatic stress disorder (PTSD), depression, and anxiety.