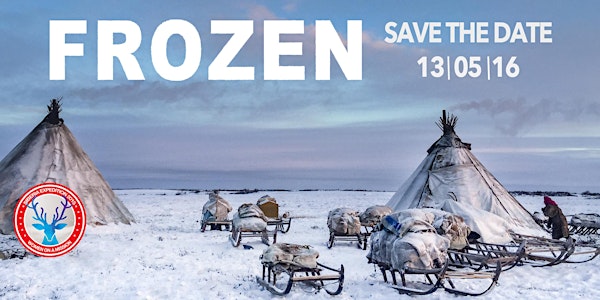 Frozen - A 'Women On A Mission' Charity Event & Photography Exhibition
When and where
Location
166 Mount Pleasant Road Singapore, Singapore 298356 Singapore
Description
'Women On A Mission' cordially invites you to FROZEN - a never-before-seen in Singapore Siberian charity event and photography exhibition.
The purpose of the evening - which will take place on Friday, May 13, 2016 in a giant igloo-like marquee at 166 Mount Pleasant Road - is to raise awareness and funds for underprivileged and troubled women and girls from specialised residential homes in Singapore.
On this occasion, we hope to share our unique experience travelling across the Arctic with the nomadic Nenets of Siberia last December 2015, and in the process, help raise funds via the sale of limited edition large-scale pictures taken during our unforgettable journey.
The money raised during this event will go to support two residential homes for abused and first time juvenile offenders in Singapore, PERTAPIS Centre for Women and Girls and Residence @ St George.
WOAM plans to create long-term mentoring programmes, which will help women and girls from homes such as these to regain confidence, hope and a purpose in life. By setting up and funding a series of sustainable programmes focused on art therapy, music, dance, yoga, public speaking and other leadership development and life-skills courses, we hope to be a catalyst in the community and eventually impact the lives of hundreds of vulnerable women and girls in Singapore.
The Frozen event has for objective to transport you, our guests, to Siberia so that you too can experience first-hand the stories behind each of these unique pictures and share our passion and respect for the noble Nenets, while at the same time, help us advance the cause of women who have been subjected to violence, abuse and neglect.
Up to 200 guests will be invited to gather in a fully air-conditioned inflatable dome, for a chance to experience authentic Siberian culture and traditions. The Russian-themed cocktail will include caviar, champagne and vodka as well as traditional Russian cuisine, complete with Nenets culinary specialties such as reindeer salami and frozen river fish. The entertainment will feature Russian dancers and singers and the evening promises to be a truly unique and unforgettable experience.
His Excellency, Andrey Tatarinov, Russian Ambassador to Singapore will be the guest of honour during the evening, and the team sincerely hopes that many of you will attend this FROZEN photography exhibition, which will be dedicated to mothers, daughters and sisters whose lives have been disrupted by the injustices of this world.
Ultimately, our objective is to inspire women to leave their comfort zone, their families and homes for a certain period of time, while pushing their limits in an effort to rally support for a worthy cause. By trekking in challenging regions such as Siberia, we hope to bring international attention to the need for societies, governments and corporations to get involved and help end violence against women. At the core of WOAM's culture is a passion for adventure and a deep respect and love of nature. We seek to travel and explore the world, but most importantly, contribute to society, while advocating for the plight of abused women worldwide.
All profits from the event will benefit:
PERTAPIS Centre for Women and Girls in Singapore (PCWG) - a residential home for underprivileged troubled teenaged girls who have been abused physically or sexually. PCWG provides residential care and is committed to the rehabilitation, recovery and protection of young persons who are beyond parental control, young offenders and those in need of care and protection and in moral danger or risks.
Residence @ St George - a girls' hostel that rehabilitates probationers and other troubled teenagers in need of a guided, supportive and structured environment.
*** DRESS CODE: SIBERIAN WHITE ****