Description
Greetings from HarmonicForex,
---
In a nutshell, you will enjoy great value by attending our comprehensive 1 FULL day Technical Analysis workshop at $51 (A massive 90% discount off our usual price of $599 to commemerate our nation's 51st birthday!).
The seats for out mid August class has been snapped up within 3 days and it is the same for the class on the 27th of August. . Due to the high demand, we have opened another class on the 24th of September)
---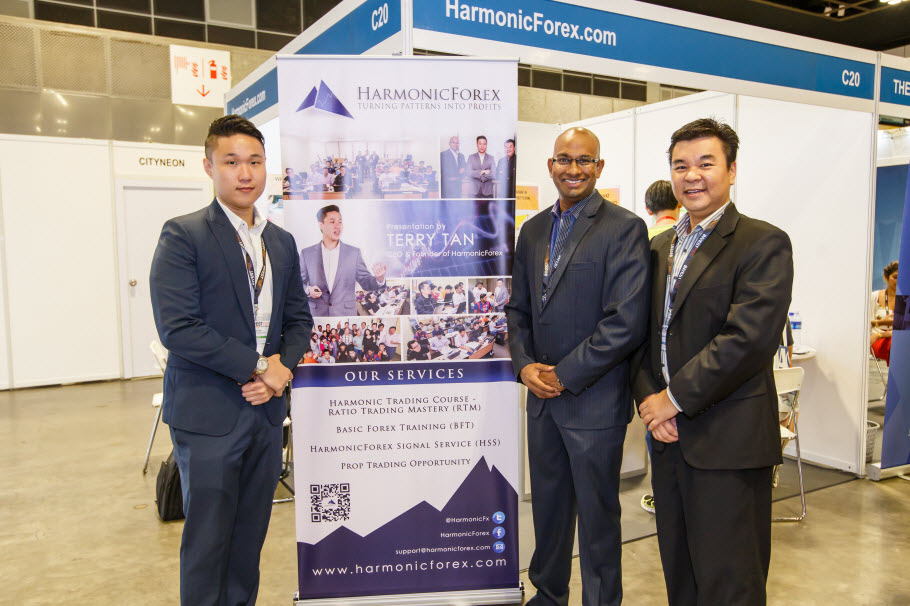 (The HarmonicForex Team Terry, Snehath & Boon Hooi at InvestFair 2015)
Welcome to the Practical Technical Analysis Training Program. We aspire to be your best guide to get you started in Forex trading. Our team is made up of 3 experienced Forex traders who have traded more than 20 years combined and been in this education business for more than 4 years.

This trading program will equip you with all the information you need to become a trader in the Forex market. This class will help you refresh the concepts of how the markets work and polish up your MT4 skills. Most importantly it will give you some trading strategies that you can use the very next day. The key strategy that we will be sharing is a simple and effective Box Theory that will help you buy and sell in the currency markets with confidence!

STOP SPENDING a few thousand dollars on basic forex courses, come and learn practical and useful trading skills from us for only $51.
Why so cheap?
We too knew nothing about the Forex market back when we started. After spending thousands of dollars attending courses and hours of hours of our precious time surfing the internet, we were still clueless.
That was when we thought, it would be good if someone would show us the ropes without ripping us off.
At $51, we are just charging for venue and logistic fees, we are in fact just giving back to the community after reaching new heights as a company.
What will I learn in this one day class?
The following topics will be covered. Please note that this is a full day course, not a sales preview!
Course Outline:
Forex Basic Discovery
The Trading Mindset
Quick Fundamental Analysis
What is Technical Analysis
MT4 Charting software (download & navigation)
Candlesticks – the psychology behind it
Understanding Market Structures
Identifying Trending & Ranging markets
Price action trading
Trading the Box & Chart Patterns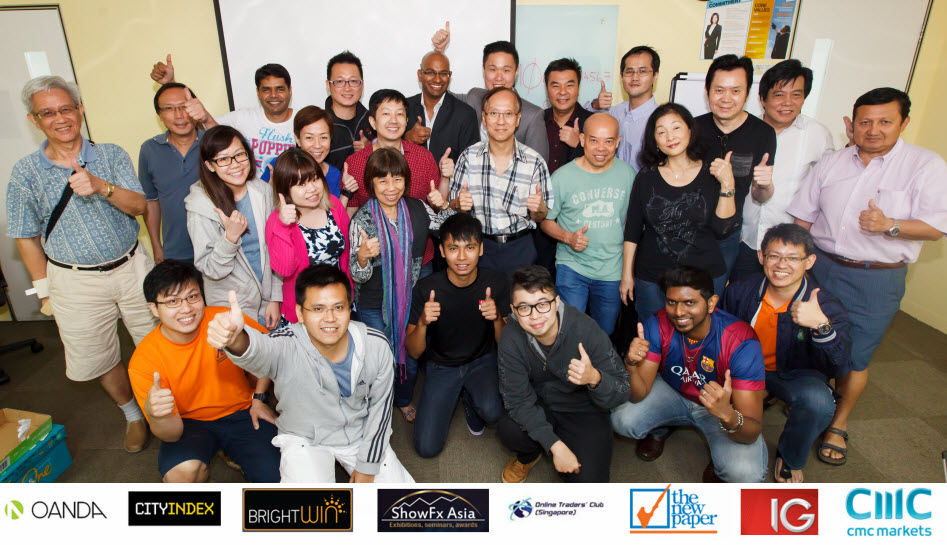 Our company HarmonicForex have partnered with multiple reputable MAS currency brokers and conducted training for many of their clients over the past 5 years. We have also partnered with Investment clubs in schools like NTU and recently successfully expanded our business overseas to Taiwan, Thailand and China.
There are 2 pre-requisites before you come for the class.
1) Book you place by making a payment of SGD51. We need this payment for logistical purposes and each attendee will be receiving a set of notes. Please call +65 8473 5358 for course enquiries.

2) During the class we would be using charts from IG, one of our trusted & recommended brokers. It is recommended for ALL attendees to get an IG account so that we will all be looking at the same exact prices during class. IG is one of the leading brokers in Singapore and is regulated by the MAS. We will send you a guide on how to open a trading account after you make payment.
Money Back Guarantee(We are not kidding)
At the end of the class, If you feel that you have learnt nothing in this 1 day course, we will be more than glad to refund you the fees to compensate you for your time wasted with us.
---
Here is the icing on the cake.
Once you have signed for this Practival Technical Analysis (PTA) Class, we will show you how you can be eligible to receive further promotions from HarmonicForex. Yes, you are going to get rewarded for attending a class and learning to trade the right way. . However, there are Terms and Conditions attached to it.

We have the last 13 seats left for the class on 23th of October (Updated 30th of September). Please reserve your seat immediately and spread the great news around to your friends.

If you have any enquiries, we can be reached at support@harmonicforex.com or at +65 8473 5358
See you at the class.
The HarmonicForex team.