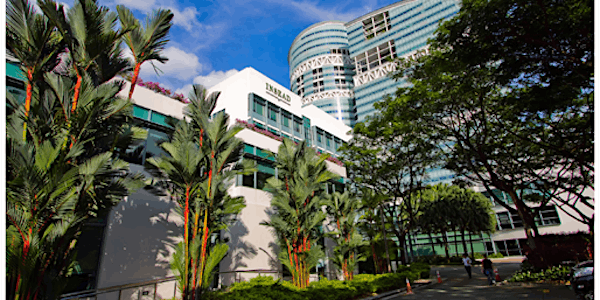 Full Day Workshop: Boosting Your Career with Daniel Porot
When and where
Location
INSEAD 1 Ayer Rajah Avenue Singapore 138676 Singapore
Description
A Full Day Workshop with Daniel Porot
Saturday 12 November, 9am - 5pm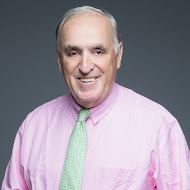 If you want to proactively drive your career, this full-day workshop is for you. INSEAD Alumnus Daniel Porot (MBA'66), one of Europe's leading experts in career design and job hunting, is running this workshop himself.
The agenda will cover the following topics:
2. Where: Targeting and Networking
3. How: Job Hunting Techniques
This is a very practical workshop and includes e.g. polishing your 20s pitch, phone interviews, how to use social networks and negotiating your salary. To see the full agenda,

please click

here.
Places are limited so sign up early to avoid disappointment.
For this special event, we have a special refund policy:
Get 100% refund if you cancel before 2 November 2016 - 10am.
Get 90% refund if you cancel before 10 November 2016 - 10am.
REGULAR PRICE:
DUAL: SGD$790
INSEAD Alumni NAA members: SGD$490 (38% special INSEAD NAA discount)
INSEAD Alumni Non-NAA-members& DUAL: SGD$590 (25% discount)
Daniel Porot

is one of Europe's leading pioneers in Career Design and Job Hunting with more than 40 years of experience. He is an INSEAD Alumnus (MBA 1996), started his career with EXXON and AMOCO, then launched his own business in 1971.
Daniel and his team of trainers have run workshops, seminars and conferences in 60 different countries throughout the world, teaching over 90 different nationalities. To date, 133,000 + participants have attended these workshops. Daniel co-taught with Richard N. BOLLES (author of "What Color is Your Parachute?") at Dick's annual summer two-week workshop for over 20 years.
Daniel has put many of his training materials on his website, available for free www.porot.com
Become an

NAA SG member

now and

contact us

for the promo code so you can enjoy all the benefits, including special prices on this event.

Note: NAA SG event tickets are non-refundable. However tickets are transferable and may be resold/given away to fellow INSEAD alumni. Contact us for more details. This event is limited to INSEAD alumni and a guest each. If you signed up erroneously, we will reimburse you, but deduct the admin processing fee. We hope you understand.

Check out the

NAA SG Blog here

.