About this Event
Live Online Workshop
FUNDAMENTALS OF FASCIAL TRAINING
BACK BY POPULAR DEMAND. LAST SESSION FOR THE YEAR!
Fascial Training is much more than foam rolling.
While you cannot separate muscles and fascia during exercises, you can actually do workouts that have more emphasis on muscles or those with more emphasis on fascia.
In this live online workshop, Markus Rossmann – trainer with the most number of practical fascia workshops in the world, co-founder of Fascial Fitness with Dr Schleip, and founder of Concept-Rossmann – will explain, show and let you feel the difference between the exercises that are more focused on muscles and those that are more focused on fascia!
Who should attend:
This workshop is designed for anyone who deal with movements, movement education and treatment – Physiotherapists, Pilates Instructors, Yoga Instructors, Personal Trainers, Athletes, and all bodyworkers – to improve health and physical performance.
Workshop Outline:
LEARN THE BASICS OF FASCIAL TRAINING in this 120-minutes' workshop. Get the answers to the following questions:
What is fascia?
What is the fascial system?
What are the muscle-dominant exercises and what are the fascia-dominant exercises?
What is the difference between stretch and fascial stretch?
Catapult Training - Why are swinging and bouncing exercises so important?
Exercises: Small changes – better fascial stimulation!
You will need to bring along a yoga or exercise mat and a softball if you have.
At the end of the workshop, you will receive the Certificate of Completion – Fundamentals of Fascial Training, signed by Markus Rossmann.
Presentation material will also be made available to you upon completion of the workshop.
About the Trainer:
Markus Rossmann
Certificated Physical Education Teacher (Technical University Munich) | Certified Rolfer™ | Dipl. Sportl. Univ.Movement Therapist | Expert of fascia exercises and treatment | Founder of Fascial Walk® | Fascial Run Senior Master Trainer | Author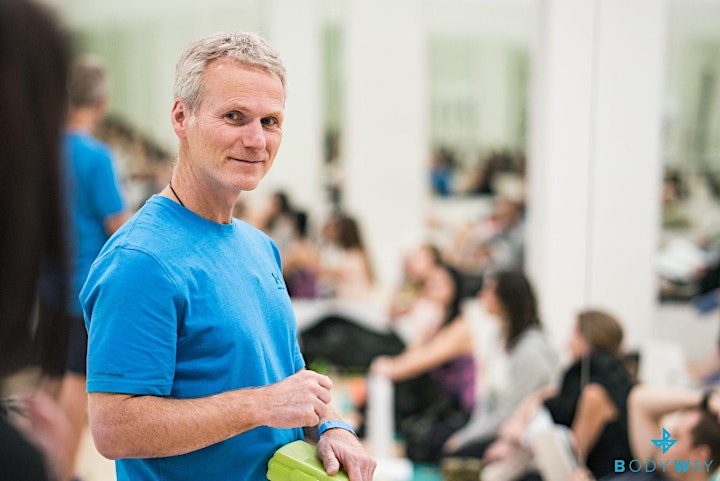 Markus Rossmann is a book author and health and fascia expert. With his level of knowledge and status as expert, he is an internationally sought-after lecturer to conduct lectures and seminar around the world, with more than 400 lectures and workshops in the past few years. In addition to Europe, he has worked as an expert in countries such as Brazil, Russia, Ukraine, China, Ecuador and USA. He has also been engaged several times by Hapag Lloyd as a health expert on the cruise ships MS Europa and MS Europa 2.
His focus is on the development of efficient, time-saving exercise programs for preventive and rehabilitative promotion of health.
Markus Rossmann also offers online live individual and group coaching as well as seminars and workshops on site. More information can be found at www.concept-rossmann.com
Date and Time
Location
Refund Policy