Gain Confidence in Financial Planning with 5 Basic Practices for Beginners
Description
GAIN CONFIDENCE IN FINANCIAL PLANNING WITH 5 BASIC PRACTICES FOR BEGINNERS


Kickstart your own

Wealth Game Plan

and avoid

Newbie Mistakes

when saving, investing and buying insurance
ABOUT:
This is a 2.5 hour program designed to help you understand the common mistakes in your personal financial planning and how to avoid them.
Typical Problems about Financial Planning Among Millennials:
Want to start but don't know how to start
Lacking discipline in proper income allocation
Lacking understanding in saving, investment and insurance planning
Lacking experiences and role models in investing
Misconceptions on their existing portfolios
AFTER ATTENDING THIS PROGRAM, YOU'LL LEARN:
How to build transferable wealth
How to allocate the right percentages of your monthly income for savings, expenses, retirement planning, investments, risk protection etc
Common mistakes people make in financial planning
Common entry date investments to get started
Pyramid of risk management
How to understand insurance products (whole life, term, endowments etc)
Decide which type of investments and insurance is suitable for you
Create a customised wealth manual from the types of tools available
GETTING STARTED IS NOT AS PAINFUL AS IT SEEMS...
In addition, this program includes an additional follow-up service
An income and expense analysis planning exercise will be done to diagnose your financial health – basic liquidity ratio, savings ratio etc
This analysis will allow you to see if you are on the right track to be where you want to be.
THIS PROGRAM WILL COVER THE FOLLOWING TOPICS
Building Transferable Wealth
Monthly Income Allocation
Wealth Accumulation
Pyramid of Risk management
Wealth Protection
THIS PROGRAM IS SUITABLE FOR:
People who are not financially savvy
People who just started earning an income
People who are considering investing but don't know how to
People who are looking to start their insurance but don't know how to
People who are confused by so many choices
People who like to reduce the risk in their financial planning
People who want to learn about using their money effectively
THIS PROGRAM IS NOT SUITABLE FOR:
People who like to self-manage their portfolios
People who do not prefer to have insurance as part of their wealth manual
People who don't like to save
People who don't like to plan for their future
DETAILS:
Date: 19 Oct 2019
Time: 10.30am to 1 pm
Location: 6 Shenton Way, OUE Downtown 2, Level 8, S(068809)
Cost: $10

SPEAKERS: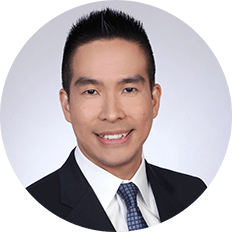 LEE MENG CHOE
Financial Services Director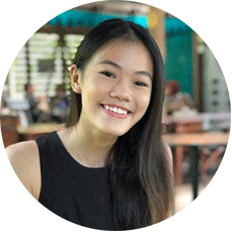 SABRINA TAN
Financial Services Consultant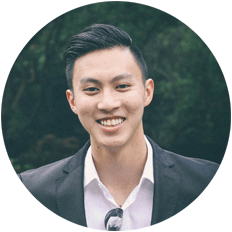 LEON LEE
Financial Services Consultant
IMPORTANT NOTES FOR SEMINARS/WORKSHOPS
GEN Group respect the privacy of all our clients and visitors and are committed to safeguarding the personal information you provided to us in accordance to the Singapore Data Protection Act.
For the event registrations, you will be requested to provide your personal particulars, which include but are not limited to the following:
a) Full Name
b) Contact details, including telephone number/s and/ or email addresses
Please note that GEN Group will send out "Email Confirmation", Short Message Service (SMS), events / seminars and marketing via email to all registrants for all GEN Group events.
GEN Group (GEN Holding Pte Ltd) may change, add, suspend, cancel, remove or otherwise modify the services offered, including event orders, on this website at any time without prior notice.
Should you wish to withdraw your consent from receiving events information, please contact us at gengroup@proinvest.com.sg. All personal data held by GEN Group will be kept confidential, will not use and disclose to third parties.
Organiser of Gain Confidence in Financial Planning with 5 Basic Practices for Beginners
GEN was founded in 2002 with the goal of serving clients through proper financial planning.
Fundamental to our belief is that for most people, financial planning should be done with the assistance of a professional.
It is not that financial planning is a very difficult thing to learn.
The real challenge is that most people can't find enough time to learn all that they need to learn in order to do a good job in organizing their financial plans.
Find out more about us at https://www.gen.com.sg