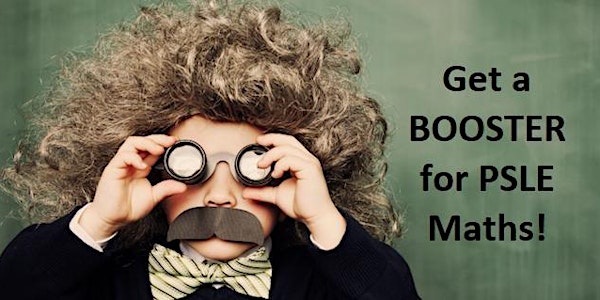 Get Ready to Score 'A' for PSLE Maths!
Discover a Powerful System in Solving Maths Problem Sums So that Your Child Can Have An Instant Boost for the Coming PSLE!
When and where
Location
VisionCrest Commercial 103 Penang Road, Level 8 Singapore, 238467 Singapore
About this event
This is a 2 hrs hands-on workshop for parents to know exactly how to give your child an instant boost for the coming PSLE.
Of course, you are welcome to bring your child along to master this powerful system to solve maths problem sums.
Such system is simple to grasp, yet powerful which can even be applied in real life and that's how I can retire at the age of 39.
********************************************
Who am I?
My name is Mr K L Chua, was formerly the Founder of MATHS SPECIALIST, a multiple award tuition centre.
Since 1995, I have been giving maths tuition and started my MATHS SPECIALIST in 2003, just after my NS.
And eventually, in 2017, I closed my centres since I can afford to retire after I have gotten my two pots of 'gold' from bitcoin and ethereum.
Since then, I only taught maths to selected students privately.
More details can be found @ https://www.MathsMakesMeMad.com
*******************************************
Imagine you and your child have mastered this system, how awesome you are as you can retire soon and your child can score 'A' (AL4 and above) for the coming PSLE.
Most importantly, this workshop is free as it is fully sponsored by me and my friend, to help as many people as we can, to save money on tuition fee during this tough period while achieving 'A'wesome grade for the coming PSLE.
Kindly help to SHARE this good news to those who need an instant boost for the coming PSLE Maths .
"Do a good deed a day, keep us happy everyday."
For enquiries, feel free to whatsApp 90-70-40-25
Thank you 😉