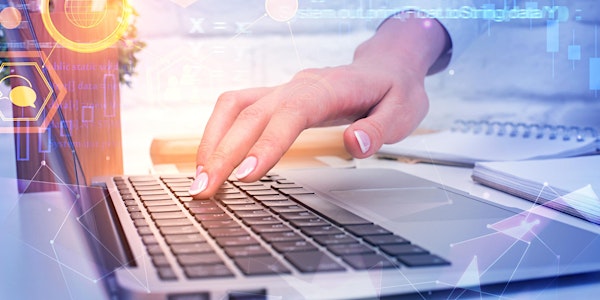 Multiple dates
Global E-commerce Business With No Experience Needed
E-commerce Business With No Experience Needed
By Youth Essentials Global LLP
Date and time
Starts on Tuesday, August 4, 2020 · 5am PDT
About this event
With all the uncertainty in the new world, you know you have to have a plan B. You can't just rely on the current active income. To have peace of mind and security for the future, you must look for another income source. Just in case...
From what you have read in the papers and news, the world is moving business online for more efficient global reach. You would love to start an online business but don't know how to as you don't have any experience. Many e-commerce companies provide the opportunity but not the skills to run your online business successfully. There isn't daily coaching of real skills to equip you to adapt to your new business. Moreover, for one with no experience, e-commerce is complicated, and the software & advertising can be extremely costly.
What if there was a way to set up a global online business that you can do alongside whatever job or business you currently own? A global online business with minimal start-up cost, no expensive monthly overheads, access to daily coaching of skills until you make it, and a vibrant & caring community of like-minded entrepreneurs for moral support & help? Would this be an ideal business idea to explore?
Well, the only way to know if it's for you or not is to attend the webinar. The opportunity is there. The choice is yours.
Register today to secure your spot and the webinar link to tune in will be sent to you.
See you online!
.
.
.
.
#workathome #workathomemom #workathomemoms #workathomemum #workathomedad #workathomedads #workathomeonline #workathomemama #workathomewife #workathomehelp #workathomemommy #workathomejobs #workathomemummy #workathomecoach #workathomefamily #workathomesuccess #workathomeparents #workathomemomma #workathomemomlife #workathomegrandma #Workathomelifestyle #workathomeperks #workathomemother #workathomemums #workathomeparent #business #valued #belong #community #chooseyourbusinesspartners #supportivesponsors #servantleadership #youthessentialssg
About the organizer
We are a community of people who want to be our best self ever - feel the best, look the best and be the best that we can be. If that is what you want, welcome to the club no matter where you are in the world!

Together, we will inspire and empower each other to be the best self that we can be. Here's to achieving an amazing life, together!