Description
Registration will start at 9:00. Please be punctual.
Join us in Singapore on Friday, September 13 to celebrate this year's Global INSEAD Day (GID) commemorating 60 years of excellence.
In the 2019/2020 academic year, INSEAD will celebrate its 60th anniversary. Founded by Georges Doriot and a circle of young, bold pioneers, INSEAD is to this day a diverse and entrepreneurial institution that promotes prosperity and peace around the world.
This year, the NAA of Singapore invites all INSEAD students, faculty, staff and alumni to celebrate the 60th anniversary and Global INSEAD Day on the 13th of September.
In Singapore, we hope to welcome many of you to a host of events during the day. The event will be on INSEAD Singapore campus and there will be many drinks, bites and beats! Join NAA today and register now for discounted NAA member tickets or scroll down for more information about the busy agenda we prepared for you.
Morning session
Eric L. Uhlmann, Associate Professor of Organisational Behaviour
09:30 – 12:30 at The Claude and Tuulikki Janssen Auditorium – INSEAD Main Building

We start the day with an Advanced Negotiations Workshop by Prof Eric Uhlmann. This session will highlight the key elements of negotiations with multiple counterparts and provide you with frameworks with which to analyze your own behavior in such situations.
Mid-day session - SOLD OUT
by NAA Singapore Career Development & Lifelong Learning
12:30 – 15:00 at

Flatroom 1015 – INSEAD Main Building



This will be followed by an interactive "Executive Networking Event". We have invited top recruiters and corporates to give participants a chance to network and discuss how recruitment is changing and how candidates can navigate this, how to get recruiters to consider you for something not obvious and how job descriptions are changing. A bento lunch will be served at this session. This session is now SOLD OUT.
Mid-day session
Architect and former Associate Partner with McKinsey & Company Anna J Breimer Bharati
13:30 – 15:00 at

Flatroom 359, Level 3

– INSEAD Main Building
We are thrilled to announce that we have added a parallel program for the post-lunch event with the session "Unleash Your Creative Potential". This workshop will be facilitated by architect and former Associate Partner with McKinsey & Company Anna J Breimer Bharati.
INSEAD NAA Career Development & Lifelong Learning brings you this workshop that will equip you with practical tools and personal confidence to unleash your creativity. Creativity is a muscle you need to flex, and in this workshop we will give you a range of workouts to strengthen and flex this muscle. You will learn that creativity is hard work and practice, but when you do it enough, it will start coming more naturally to you. You will walk out of this workshop embracing creativity and looking for situations to apply your new found skills.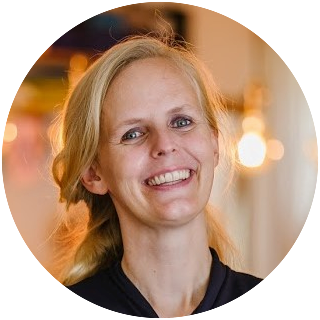 Afternoon session - SOLD OUT
Mark Johnson, Associate Director, MBA Experience, INSEAD
15:15 – 16:45 at

The Claude and Tuulikki Janssen Auditorium – INSEAD Main Building



After this, we have arranged a session on "Reciprocity Ring – The Power in Asking What You Need". The Reciprocity Ring builds community, strengthening the network of relationships among participants. The Reciprocity Ring is transformative — and informative. Not only will you learn solutions to your issues, but you will also learn more about fellow participants. This session is now SOLD OUT.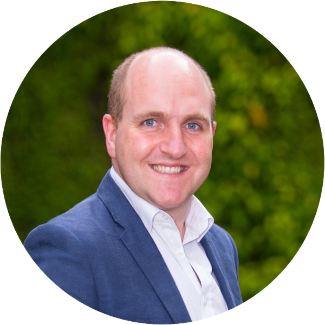 Evening session
Marc Abensour, Ambassador of France to Singapore followed by a panel discussion on "Achieving the Goals - Business as a Force for Good"
17:00 – 19:00 at

The Claude and Tuulikki Janssen Auditorium – INSEAD Main Building



Our evening will kick off with a keynote speech by HE Mr Marc ABENSOUR, the Ambassador of France to Singapore. He will share his thoughts on Business as a Force for Good, before we welcome our panel of speakers from Temasek, the UN Development Programme and Innovopolis to understand what is and can be done to take businesses forward in driving positive change, and the simple steps individuals can take to further this. Please do join in the conversation, form and share your ideas. "Without action, the world would just be an idea" Doriot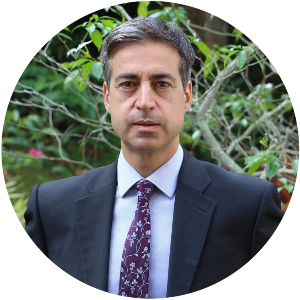 Cocktails and dinner
19:00 - 22.30 at L6, INSEAD Leadership Development Centre
We will close the day with celebrations, sumptuous dinner, cocktails and free flow of drinks at the Leadership Development Centre restaurant at INSEAD campus.
After Party
23.00 - early hours at MARQUEE Singapore

at Marina Bay Sands
After dinner, we will go for a night of partying in MARQUEE Singapore at Marina Bay Sands, one of the top Singapore's clubs to celebrate INSEAD's 60th anniversary in the true INSEAD style!
We have negotiated a free entry for up to 70 guests (on a first come first serve basis before 11:30pm). However, you may still get in by paying SGD 49/39 (m/f) at the door if you have registered for Global INSEAD Day and if you are not among the first 70 to make it to Marquee by 11:30 pm.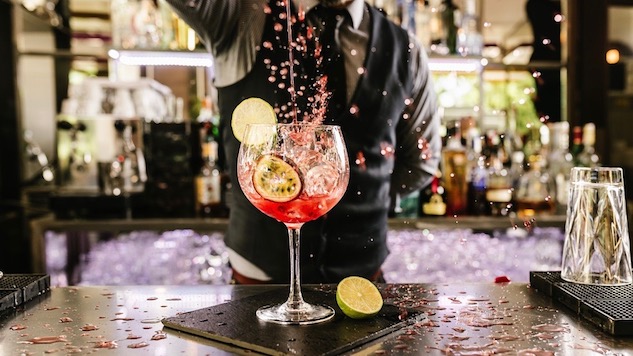 Every year we are fully booked due to the limited space, so be fast as it will be on first come first serve basis. So get your class, your special interest groups, and all your other INSEAD friends together and join us to celebrate Global INSEAD Day!


We look forward to seeing you on the 13th of September!

Ticket details:
INSEAD Alumni NAA members, Faculty, and Staff: SGD100

INSEAD Alumni non-NAA members and other INSEAD friends: SGD130

INSEAD MBA students and executive degree participants, please contact us for link to limited discounted tickets


---
Become an NAA SG member now and contact us for the promo code so you can enjoy all the benefits, including special prices on this event. Note: NAA SG event tickets are non-refundable. However tickets are transferable and may be resold/given away to fellow INSEAD alumni. Contact us for more details. This event is limited to INSEAD alumni and a guest each. If you signed up erroneously, we will reimburse you, but deduct the admin processing fee. We hope you understand. Check out the NAA SG Blog here.
Organizer of Global INSEAD Day 2019 @ INSEAD Asia Campus
We are one of the largest and fastest-growing national chapters of the INSEAD Alumni network. With 3,000+ alumni in a compact urban setting and the benefit of INSEAD's Asia campus, we have an active community offering a rich variety of events and benefits to its members that enables a vibrant platform for alumni to connect, meet, exchange ideas with each other for business and social purposes.