GoalsMapper presents Flying Start 2021!
About this event
We are very excited to announce our first webinar of 2021, and to kick off your year with a bang!
We've invited some of the industry leaders to share their best practices, and how they attract, engage and retain their clients.
Registration is now open!

About the speakers: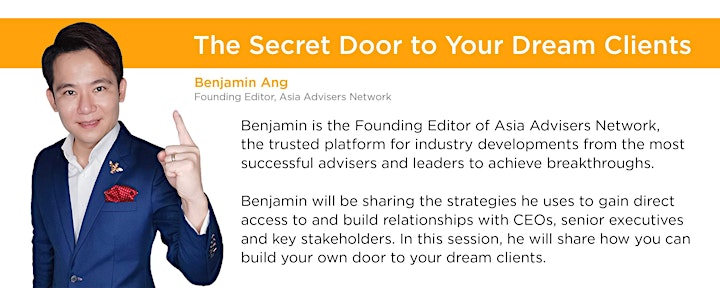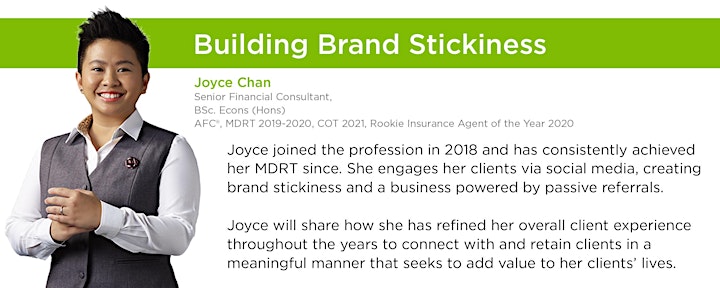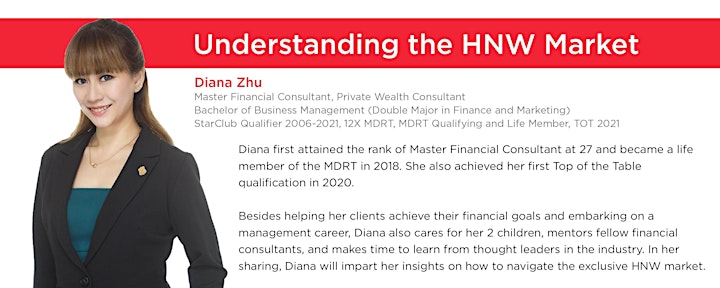 ATTENTION all GoalsMapper users, remember to key in your promo code before you check out.
Here's how to enter your promo code:
1. Find your event and select "Get Tickets".
2. Click "Enter promo code".
3. Enter and apply the discount or access code.
4. Confirm your entry was successful.
5. Select your tickets and complete your order.
Still have questions? Contact your GoalsMapper BDM for details.
See you at the webinar!
Date and time
Location
Refund policy
Organiser of GoalsMapper Flying Start 2021
GoalsMapper™️ is the first fintech / insurtech company in Singapore with the vision to redefine financial planning, through its real-time, scenario-based and customer-facing financial planning software.
The high detailed and accuracy of the GoalsMapper™️ charts allows consultants to assist clients to plan out multiple financial goals and multiple life scenarios to ensure that they are prepared for their financial future and make smarter financial decisions.
GoalsMapper™️ is committed to the digitalization of the financial advisory industry. At the same time, we believe this is still a people-centric industry. By empowering the financial consultants with a powerful planning and client-facing solution, it increases their professionalism, value offering and credibility to the client.