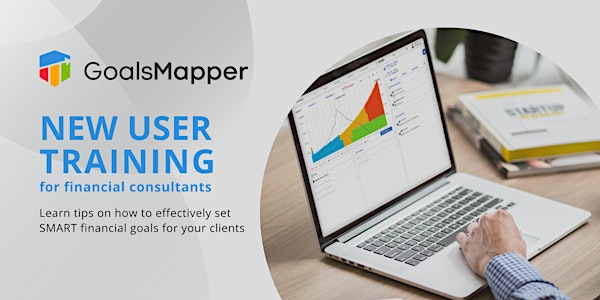 Multiple dates
GoalsMapper New User Training (Financial Consultant)
Congratulations on joining this exciting journey with GoalsMapper! Your subscription includes a FREE New User Training to get you started!
Date and time
Thu, 12 Jul 2018 23:00 - Wed, 31 May 2023 02:00 PDT
About this event
Join us to learn the basic fundamentals in using GoalsMapper platform for Financial Planning.
You will be introduced to the many features of GoalsMapper that makes financial planning a breeze.
Sign up and experience the improvement in your business today!
Kindly take note :
1. Login to your GoalsMapper account at live.goalsmapper.com before the training. If you have difficulty, please contact us at info@goalsmapper.com and we will scurry to assist you. 
2. Try out the different functions of the software, perhaps model your own profile for a start, to get a feel of how common scenarios are modelled.
3. Be punctual and participative throughout the training. GoalsMapper trainings are designed to be hands-on and intensive for maximum learning. 
About the organiser
GoalsMapper™️ is an award-winning Singapore-based FinTech SaaS tailored for financial consultants and institutions to digitise their advisory process. Leveraging smart technology, GoalsMapper is an all-in-one service platform with features to support consultants from end-to-end in their conduct of business. From pre-consultation digital fact finding to generating real time scenario-based financial information into informative charts for on-the-go consultations and servicing post-consultations, GoalsMapper is constantly innovating in its features to adapt to the needs of its users.
GoalsMapper has supported close to 80,000 lives across South-East Asia in Indonesia, Malaysia, Philippines, Singapore (HQ) and Thailand. Winner of the Global FinTech Award at Singapore FinTech Festival 2021, GoalsMapper is the go-to planning platform for financial consultants and institutions that combines the power of technology with the expertise and experience of consultants to offer clients more accurate insights and recommendations for better financial planning.
For more information, visit www.goalsmapper.com