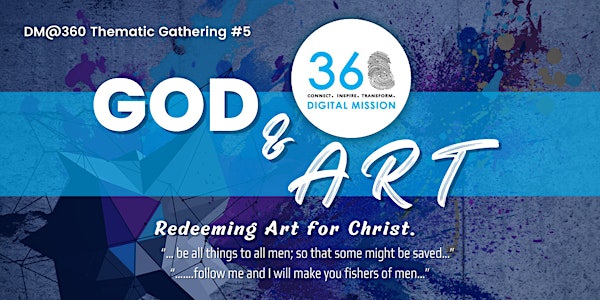 God and Art: Redeeming Arts for Christ
A thematic gathering at DM@360
When and where
Location
DM@360 Hub 360 Dunearn Road Singapore, 299552 Singapore
About this event
God & Art: Redeeming Art for Christ
"…… be all things to all men; so that some might be saved…"
"…….follow me and I will make you fishers of men…"
A panel of ardent followers of Christ, who are Artists, will speak on:
Christian Art history and impact
What happened to Art by Christians and the decline
Art and Technology - The Good, the Bad & the Ugly
Redemptive Art – implications for gospel outreach, transforming life and redeeming society
Get to know our Panel Speakers!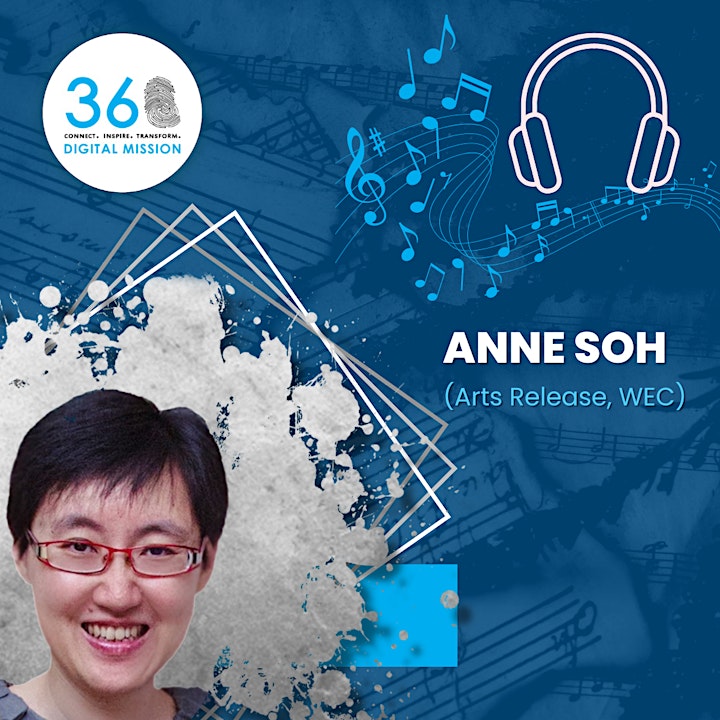 Anne Soh (Arts Release, WEC)
Anne Soh taught in a secondary school as well as worked as a curriculum specialist for music in the Ministry of Education. Anne's choral compositions have been performed and recorded by various vocal ensembles and choirs in Singapore, including the a cappella group In Transit which she co-founded.
Having completed the MA in Arts with Mission at All Nations Christian College (UK) in 2016, she joined WEC International (Singapore) in 2019. Her role centres on mobilising and training artists for mission, and organising local and overseas arts outreach activities. Anne also contributed to and co-edited a new book Arts Across Cultures: Reimagining the Christian Faith in Asia (Regnum, 2022).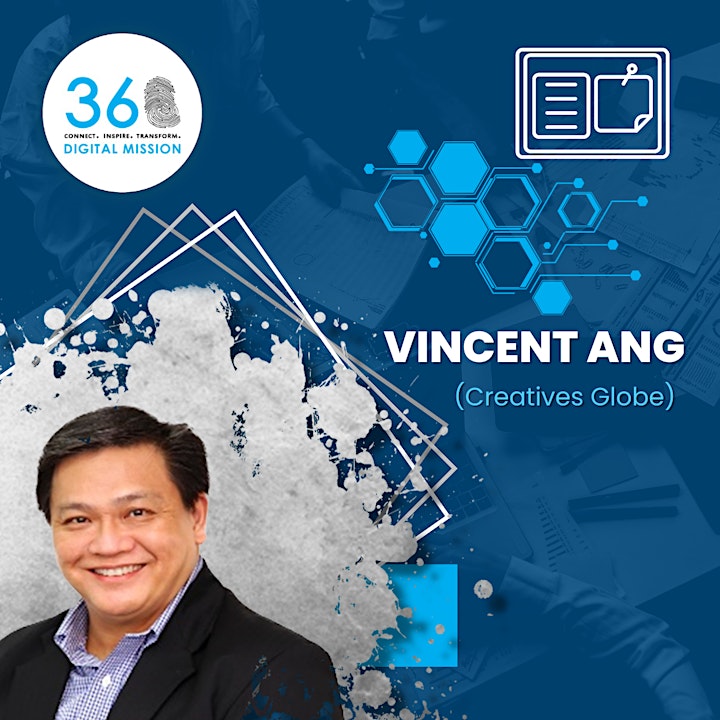 Vincent Ang (Creatives Globe)
Vincent Ang is the co-founder and partner of Creatives Globe, a platform with a vision to empower creatives of all disciplines to flourish. He has extensive entrepreneurial and corporate experience over the past decades in diverse industries, and currently serves as an advisor in Honour Singapore and a marriage mentor in Grace Assembly Church.
Vincent believes that creativity in all forms is God's Love and Gift to the world through people, and transcends beyond ethnicity, geography, or religion. Creatives Globe is purposed to connect people, build communities and shared creative content in a high trust environment to promote human flourishing.
Our Kingdom mission is: "Building authentic relationships to share Christ through creativity".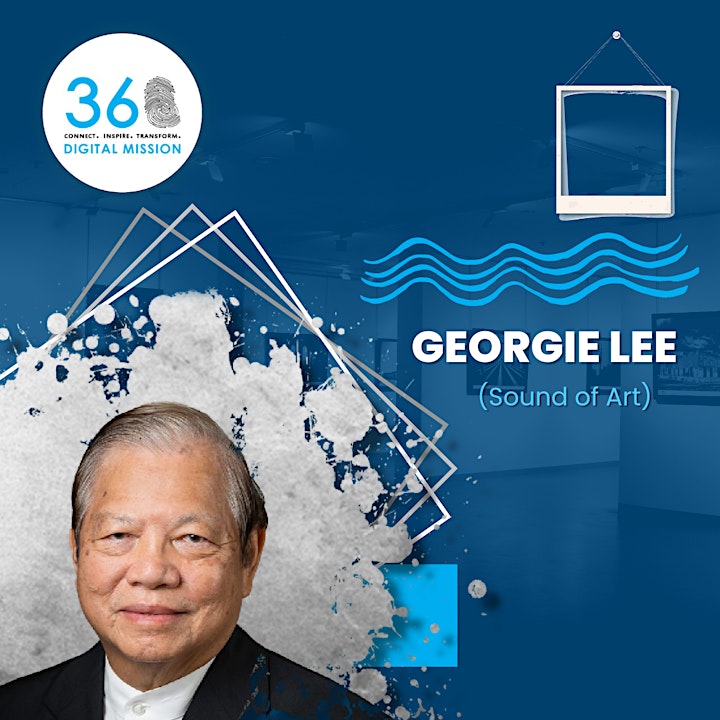 Georgie Lee (Sound of Art)
Georgie Lee is the chairman of Sound of Art (SOA), an impact-driven art gallery that promotes faith-inspired art.
SOA supports emerging artists across Asia and partners malls, charities and public spaces to make art accessible to all. They believe that art is a powerful way to communicate hope, love and touch the spirit, as well as a platform to spark meaningful conversations with people from all walks of life.
Georgie is also the National President of Gatekeepers Singapore. Together with his son, Galven, he co-authored a bestselling book, Unfolding His Story, which documented the history of the charismatic revival in Singapore.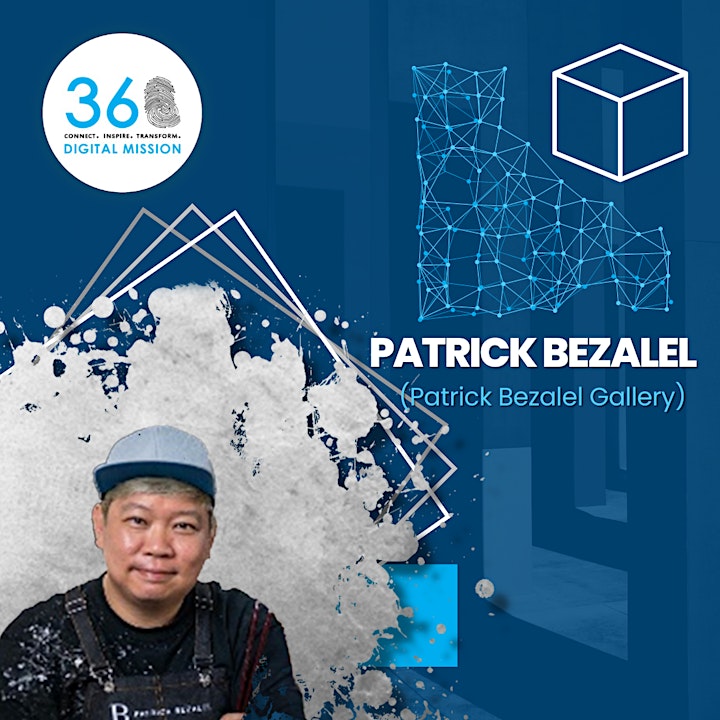 Patrick Bezalel (Patrick Bezalel Gallery)
"It is my desire to always tell His story in my life through my art and to bring forth, beauty, love, joy and hope into every physical and digital space". Patrick is a full-time faith-based, and a self-taught artist. He is widely versatile in hand-drawn digital hyper-realism, resin and acrylic/oil, VR painting, digital sculptures, and photography.
He has over 20 years of experience in the creative industry as a Creative Director in an agency and also in church full-time where he directed branding and animation projects, and various campaigns. This included directing a 3D animation project for Jr. NBA. For 17 years, he has been serving in the local church and the creative/youth ministry. Lastly, more than 800 of his art pieces were sold since 2017 when he started as a full time artist and all his artworks are AR-enabled.
Patrick and his team has also launched their own NFT project called the Mehtaverse. You can learn all about Patrick, his artwork, and his NFT art over at https://www.patrickbezalel.io/
Get to know our Moderators!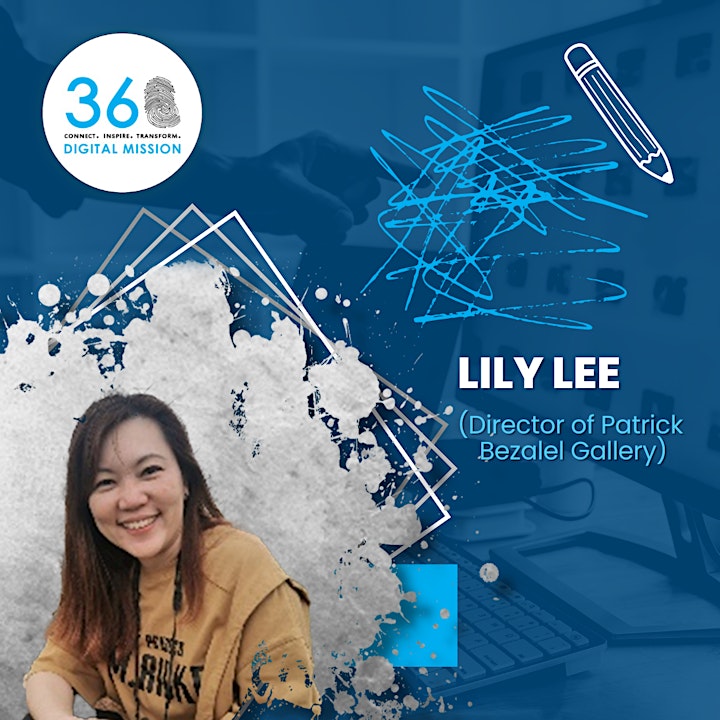 Lily Lee (Director of Patrick Bezalel Gallery)
"And this is eternal life that they may know You, the only true God and Jesus Christ whom You have sent".
Lily is the Gallery Director for PBL art and the founder of Mehtaverse NFT. Prior to her current role, she founded and run two branding and digital agencies for more than 20 years. She has experience in building immersive creative experiences (1999NDP project, NE Shows etc). For 17 years, she has been serving in a local church in various ministries. She is passionate about the next generation and bringing God-values into the creative and web3 space.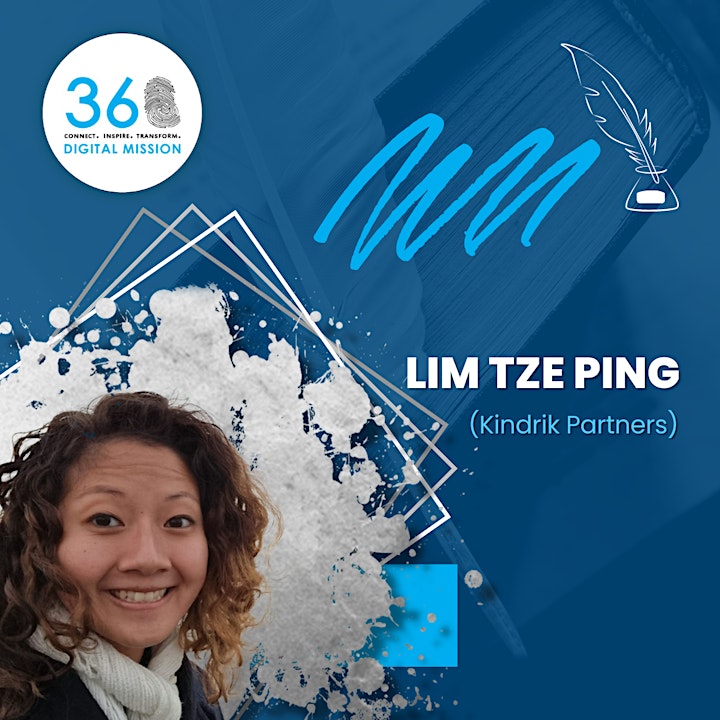 Lim Tze Ping (Kindrik Partners)
"The infinity of the beauty which is God is a feast for the soul." ~ John O'Donohue
Ping is a lawyer at Kindrik Partners, a boutique law firm that specialises in venture capital and funding work for tech startups in Southeast Asia and New Zealand. She has a longstanding passion for the arts and likes to dabble in poetry, non-fiction and fiction writing in her spare time.