Description
Is ICO really dead? What is STO (Security Token Offering) and what do we need to understand about utility tokens?
Launching token sales is the popular activity among DLT-based startups. This way, they bring their ideas to the world and gather funds for further development. But how to create a token sale which will not fail and how to detect a scam?
Join CEO of VOX and outstanding TEDx speaker, Stefano Virgilli, as he answers these questions and delivers his popular presentation titled "Industries Need to Understand the Utility of Tokens."
Key points:
What defines an ICO scam;

Why most ICOs are failing anyway

The future of STO;

Five criteria for success;

introducing Non-Tradable Utility Tokens (NTUT).
---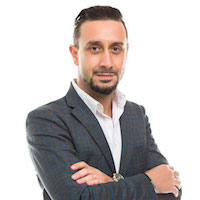 About the Speaker:
Stefano Virgilli is an Italian serial entrepreneur, having operated multiple business in Europe, Southeast Asia, Middle East and Africa. Stefano is a specialist in communication and innovation, currently running his own company advising on ICO, STO and Blockchain projects.
Stefano is a TEDx speaker and the most certified Adobe trainer in the world, holding over 80 certifications.
In 2011 he wrote the book "The promise of empty spaces" and he is currently working at his second book about the role of culture and perceptions in the area of business development.
With the goal of 100 countries to be visited before 2025, Stefano Virgilli is an avid traveller and expert connoisseur of the cultures of the world.
---
Have questions about this event? Contact VOX

For more details and information, check out these links:
Other channels: Beers&Pitch
#voxsg #voxnight #blockchain #crypto #ico #startups #crypto #fintech