About this event
Feeling sluggish and bloated? Learn a new way to eat so that you will lose that belly without sacrificing the foods that you love.
Stressed about your health markers? Uncover how you can reduce your risk to chronic disease(heart disease, cancer, diabetes, hypertension..etc.) through unlocking the power of specific whole foods.
Confused on what and how to eat? Call this the 'anti-diet' diet. Discover the 1 simple secret that will allow for you to eat pizza, burgers, noodles and even ice cream while achieving your long term health and fat loss goals.
Thinking about going plant-based and not sure how? You'll be able to learn the key principles of plant-based eating so that you can set yourself up for long term success..harnessing all the benefits that this lifestyle brings!
Can't seem to stay committed? You keep pushing it "from tomorrow onwards, I will.." .."when the new year comes, I will xx.."
Studies show that GRIT is often a determinant for long term success in any program. Grit with a proven system to optimise your HEALTH through simple eating strategies could be the answer you are looking for!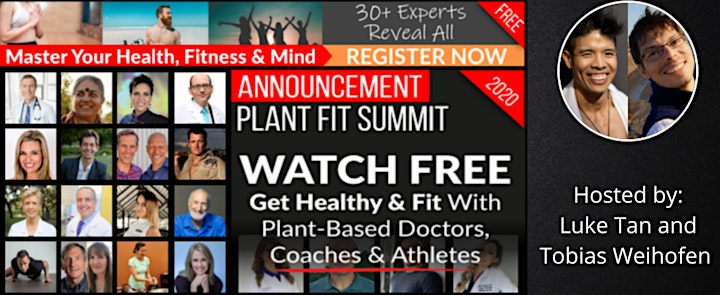 As a published author and having spent 100+ hours interviewing the worlds top experts in health, longevity and weight loss coupled with more than a decade of coaching experience in the fitness industry, I have reached out to and helped tens of thousands of people live healthier and more vibrant lives. Everyday people getting leaner, stronger, overcoming food addiction, living healthier and reversing chronic disease..athletes increasing their performance and extending their careers by this one simple switch..this journey has been nothing short of inspirational, motivational and transformational.
And, I am so excited to share it all with you.
Whether your goal is to..
Build a leaner and healthier body..
Learn how to eat cleaner and greener..
Improve your digestion and obliterate stress..
Reduce your risk of chronic disease..
Supercharge your fitness..
Consider this bootcamp a 'HIGH SPEED DOWNLOAD' of the latest in health, weight loss and stress management.
What you will learn:
Why you should consider fuelling green instead to achieve bulletproof health and reduce your risk of chronic disease.
How The G.R.I.T System approach will help you simplify how to eat so that you can eat your way to a leaner body.
How 1 superpower you were born with can help you digest better, recover faster and obliterate stress.
Make an impact:
I came into this lifestyle for ethical/environmental reasons and found optimal health. A decade on, it's always been a part of me to support environmental and social causes through the work I do. This is why I am supporting Indonesia Indah Foundation.
Indonesia Indah Foundation has a dream of a sustainable, clean and even more beautiful Indonesia, on land and at sea. Working with Indonesia Indah Foundation, I will be donating proceeds of this event towards accelerating the education of ocean conservation and the reforestation of mangroves in Indonesia.
SIGN UP NOW!
The event is free to attend but there is an option to donate to Indonesian Indah Foundation. $1 or $10, every little bit counts.
See you at the session!
**NOTE: Time Zone timing for sessions**
Session 1:
Sunday - 0800-0930 (Singapore Time)
Sunday - 1100-1230 (Sydney Time)
Saturday - 2100-2130 (New York Time)
Sunday - 0000-0130 (London Time)
Session 2:
Sunday - 2000-2130 (Singapore Time)
Sunday - 2300-0030 (Sydney Time)
Sunday - 0900-1030 (New York Time)
Sunday - 1200-1330 (London Time)