You will learn everything you need to know to grow and harvest microgreens at home!
About this Event
Growing microgreens may be the simplest and easiest project to do at home even with 0 experience! We will provide each participant with a FREE Microgreens Grow Kit with different types of seeds and FREE microgreen-tasting of 10+ varieties! We provide a FREE plant support group where you and your cohort can share your gardening journey, ask questions and provide best practices after the class!
In this workshop, we will teach you:
What's the difference between sprouts & microgreens
The types of microgreens
A special technique of sowing seeds
When to water your microgreens
How much water they need
How often to water
How to you know when microgreens have germinated
How to you know when to expose them to light
How to take care of microgreens
When to harvest
Q&A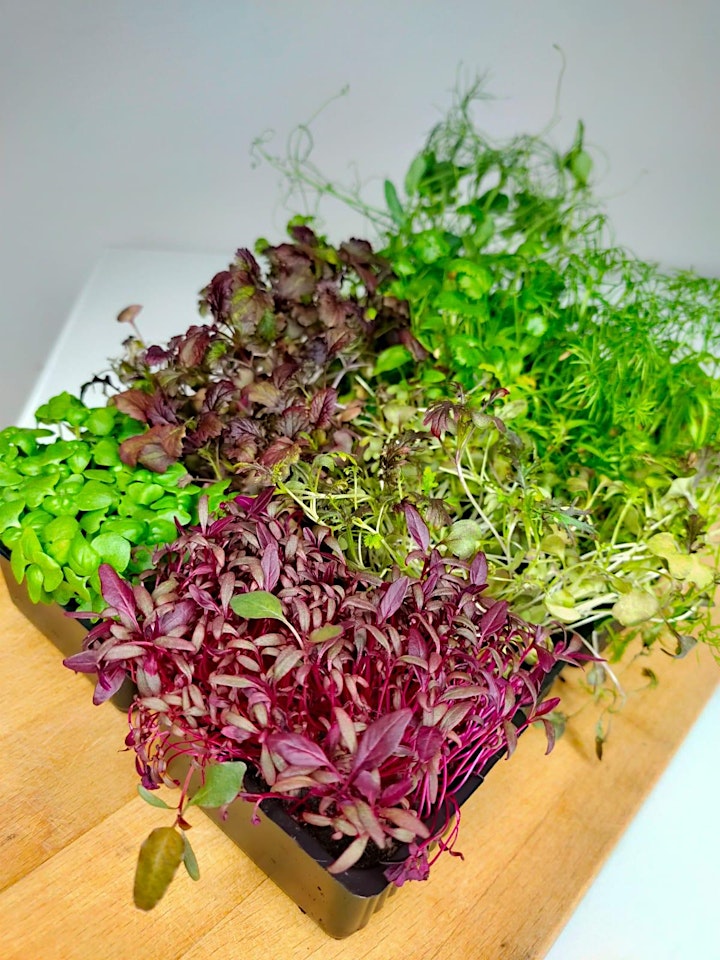 After this workshop, you will:
Be comfortable in growing your food
Gain knowledge in growing different types of plants
Enjoy gardening like never before
Have survival skills that you can use wherever you will go
Learn about different types of technologies that you can use in gardening moving forward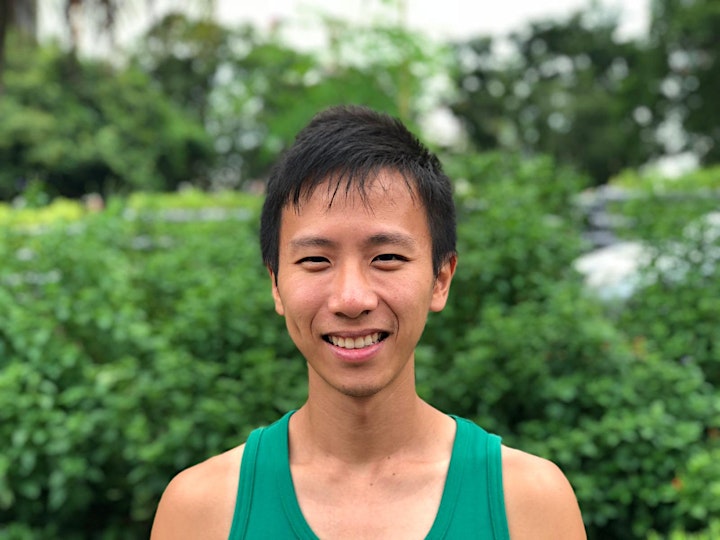 About the Speaker: Darren Ho (Founder, Petalicious)
Darren studied farming in Australia for 4 and worked in the farms there. He went back to Southeast Asia to work with small farmers to transfer his knowledge from the western world to the farmers. He specialises in livestock farming and broad-acre and he worked in various types of farms in Singapore, Indonesia and Thailand.
He also started Singapore's first insect farm and has knowledge in both the traditional and the high technology ways of farming. With his experience, he has started up and managed multiple edible gardens and farms of all scale. Armed with a background in Natural Resources, he has been consulting for a number of agribusinesses with the scope ranging from crop growing to business management.
He manages landscape and looks at thousands of hectares of land and an expert in reforestation strategy . Today, he has started Petalicious, a local farming company that aims to educate the consumers about the benefits of eating colours and freshness.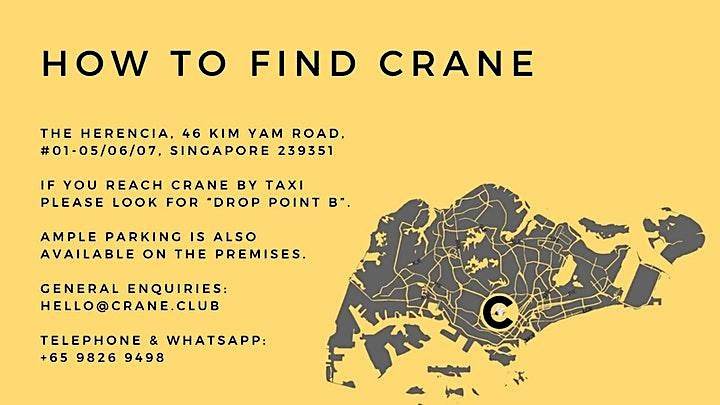 About Crane: Crane is a social space located in the heart of Robertson Quay. We believe in lifelong learning, holistic wellness, and sustainability.
About the organiser Dolce Vita Events: Dolce Vita Events specialises in sustainable events. Dolce Vita Events also has webinar hosting services which help companies create engaging online events. They are a company you can trust to create events passionately. If you would like to collaborate and have your events customised, you may contact 83470547 or email events@dolcevita.sg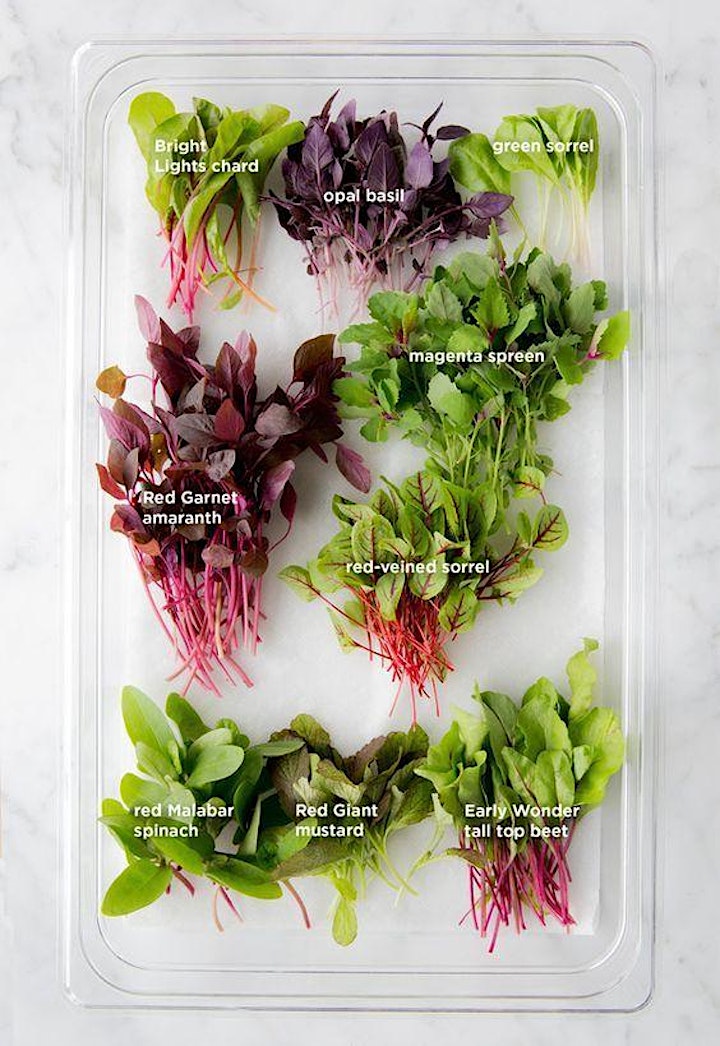 ⭐⭐⭐⭐⭐
"Such a wonderful feeling to see these little sprouts! Seeing my healthy blooming garden is so satisfying! You start by planting the seeds & watering it every day, feed it nutrients & fertilizer, bringing it into sunlight & darkness depending on what's needed, prune & cut to have more growth, and watch your garden grow with pride. It's very therapeutic!"
Jacqueline Low
Managing Director at JBL Corporate Services
⭐⭐⭐⭐⭐
"Never thought one day I will seriously start my own urban gardening journey inspired by the sharing from these wonderful people in our Plant Support Group. I never cared for any plant at any point in my life! I had a successful first attempt to propagate and I think I will never run out of herbs from now on!"
Mary Anne Favie
Deputy Director and Chief Underwriter at AXA Insurance
⭐⭐⭐⭐⭐
"I planted my seeds last week only and I'm shocked they've grown so fast! I am expanding my urban gardening thanks for all the tips from the class and the support group!"
Sheryl Boquiren
Co-founder at Poderosas Fine Food SG
⭐⭐⭐⭐⭐
"My plants doing well! My micro-greens mini garden is expanding! I must say micro-greens are my fave coz it's packed with flavour and they're very pretty too! It's very good for salad and shakes!"
Mench Ballan
Manager at Herbalife International