Description
What are the Marketing Trends in 2019 that we should be aware of?
What can we apply this year in our Inbound Marketing strategy to get a better ROI?

Hosted by:

What do I get from this event?
1) Learn valuable insights about Marketing in 2019, so that you can craft a better strategy for your company this year.
2) Experts from HubSpot Singapore will be here, so if you have any questions regarding your HubSpot tools or Inbound Marketing strategies, this would be the best time to connect and learn from them.
3) You can also connect with other users in Malaysia who, like you believe and practice Inbound Marketing. Connect, Learn and Share with each other your experiences so that everyone can grow better.

Who is this event for?
1) Business owners looking to grow your business by attract more client online
2) Marketing managers exploring Inbound Marketing to be integrated into your 2019 strategy
3) If your online marketing effort needs a little boost or adjustments to achieve KPI for the year 2019


Event Agenda:
10.00am - 11.00am - Registration / Breakfast and Networking
11.00am - 11.15am - Opening Speech & Introduction of speaker by Aaron from Launchpad
11.15am - 12.15pm - Marketing Overview 2019 by Wing Hong from Launchpad
12.15pm - 1.30pm - Growing your business with inbound in 2019 by Bryan from HubSpot
1.30pm - 2.00pm - Q&A by Bryan from HubSpot
2.00pm - 3.00pm - Networking session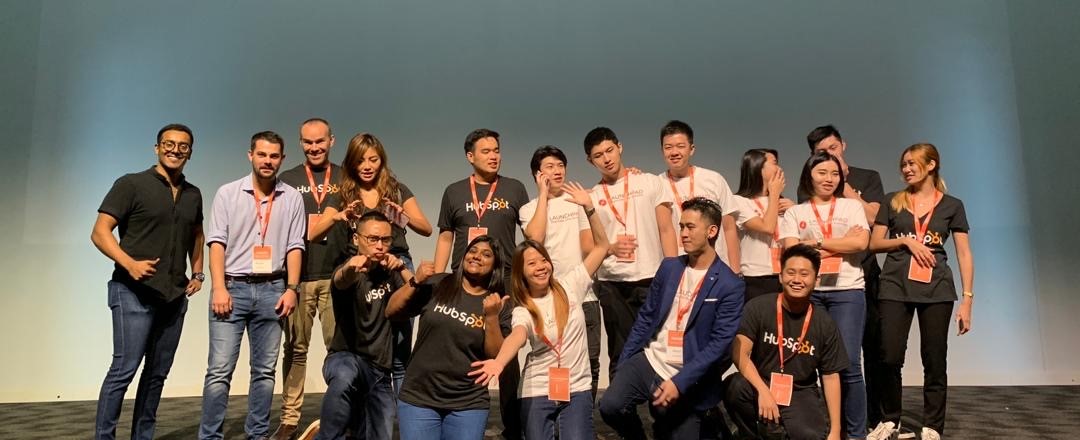 About the Organizer
Launchpad Marketing Sdn Bhd (Launchpad) is the #1 Inbound Marketing agency in Malaysia. Started from a small, agile, and dynamic team based in Puchong. Launchpad is determined to help businesses grow digitally by implementing the Inbound Marketing methodology. Launchpad is also a Certified Agency Partner and HubSpot User Group Leader for HubSpot(HUBS) in Malaysia. For more information, kindly visit goo.gl/v72UBy
Organizer of Growing your business with inbound in 2019 (FREE event)
Launchpad Marketing Sdn Bhd (Launchpad) is the #1 Inbound Marketing agency in Malaysia.

Started from a small, agile, and dynamic team based in Puchong, Launchpad is determined to help businesses grow digitally by implementing the Inbound Marketing methodology.

Launchpad is also a Certified Agency Partner and Hubspot User Group Leader for Hubspot(HUBS) in Malaysia.
For more information, kindly visit goo.gl/v72UBy