Description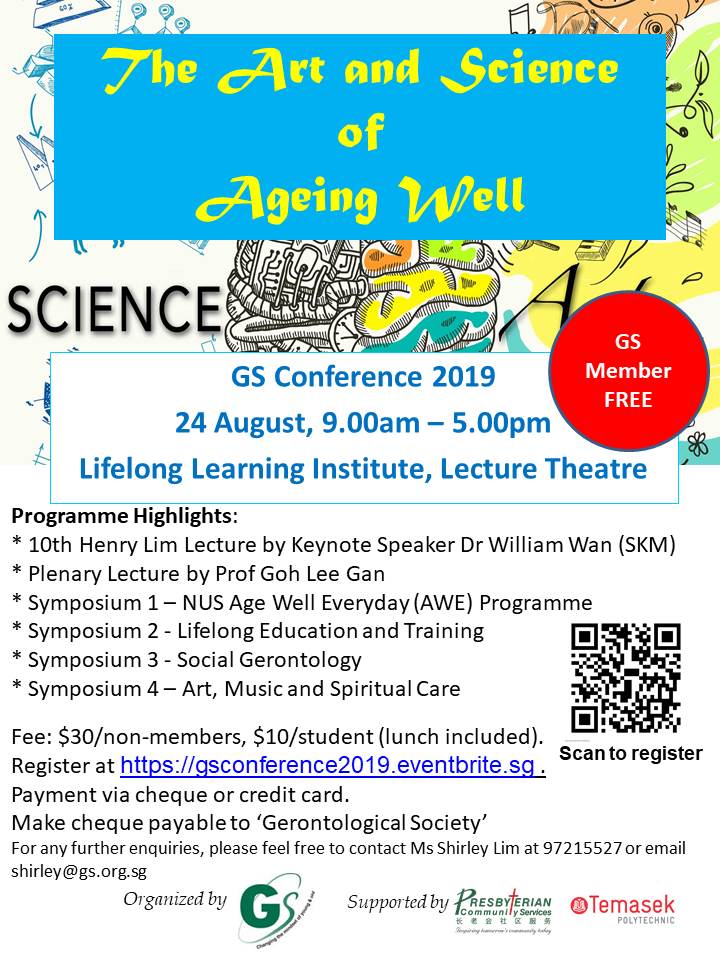 Thank you for registering for The Art and Science of Ageing Well conference! Please print or bring the electronic form of our ticket.



Organiser of GS Conference "The Art and Science of Ageing Well"
The Gerontological Society was founded in March 1986 by a multi-disciplinary group consisting of geriatricians, psychiatrists, social scientists, physiotherapists, and other professionals.
Promote and encourage cooperation between organizations and individuals interested in Gerontology.
Promote the interests and influence of organizations concerned with Gerontology.
Promote, improve and encourage training in Gerontology
Promote Gerontological research.