Multiple Dates
GSC Weekly Sunday (English) @9.30am Mass Registration- Scroll Down pls
GSC Weekly Sunday (E) @9.30am Mass Registration (If you are using smartphone, kindly scroll down to view instructions)
About this event
Weekly Sunday 9.30am Mass (English)
Who May Apply?
1. Masses are now open to all .
2. All ages are accepted. Elderly 70 years old and above & 12 years old and below are allowed but must be in GOOD HEALTH. Responsibility by themselves (elderly) and parents (children below 12 years old)
Who Cannot Attend?
1. Those who are unwell or have symptoms of infections such as cough, fever, or flu.
2. Those who are ordered to undergo 14-day home quarantine at their own homes.
Registration Details
1. There are only limited seats available for Mass.
2. Be quick to register for weekly masses by Thursdays, 7 pm as the system will not accept any late registration. Be truthful in your information and you can register for any masses even language masses. But remember of the OTHER who have not attended mass yet and encourage them to join.
3. Registration can be done via smartphone or PC.
4. A single person can register for multiple persons. Please ensure correct information is keyed in. IMPORTANT " One registration is for 1 name, regardless of the age " Do not use same name for multiple registrations". Email address and phone number can be the same for multiple registrations.
5. You are required to register your FULL NAME as per IC.
Example:-
Name:   (i) Tan Ah Kow (ii) Suraini a/k Kenneth (iii) Lawrence s/o Robert
First name/Given Name: (i) Ah Kow (ii) Suraini (iii) Lawrence
Last Name/Sir Name: (i) Tan (ii) Kenneth (iii) Robert
6. A valid e-mail and phone number is required for registration. Kindly approach your BEC leader/youths/children for any assistance in completing the registration process.
7. A response confirming your seat will be sent to your e-mail address. If multiple registration is done using a single e-mail, the confirmation will be sent to the same e-mail.
Post Registration
1. After the online registration procedure, a confirmation email will be sent to your registered email (Please check your Spam/Junk Mail Folder). You are encouraged to download/print the ticket to show as evidence for just in case your name is not found in the master list at the GSC registration counter.
2. Your ticket from Eventbrite is a PDF attachment which looks like this.
Check-In Details & Procedures
Details
1. Please arrive early to facilitate the verification process.
2. Check-In Counters will be open 1 hour before the mass starts.
3. Check-In Counters will be closed 10 mins before the mass starts
e.g.Check-In Counters/Gates
a) Sunday English +Tamil Mass @9am . Check-In Counters/Gates will be open at 8.30am and close at 9.25am
Procedures ENTERING the Church
1. Only Gate 1, 3 and 5 of the Church compound will be opened.
2. Gates are opened 1 hour before the mass starts and will be locked 5 mins before the mass starts.
3. Cars are allowed to be parked inside the Church. Please carpool to help accommodate other cars.
4. All parishioners MUST wear a face mask before entering the Church compound.
5. All parishioners MUST undergo temperature scanning before entering the church compounds. Temperature scanning will be done at the gates by Hospitality Ministers and RELA. Temperature readings will be not recorded.
6. All parishioners MUST practice social distancing (stand 1 meter apart) inside the Church compound.
7. The Standard operating procedure (SOP) require all parishioners to download the 'MySejahtera' app.
8. As you come into the Church, register on my 'MySejahtera' app. Play Store (Android) / App Store (iOS).
9. Manual registration (encourage to use your own pen if need to write) at church will be done according to your BEC. State your First Name at the counter and verify your details. Use the hand sanitizers. Parishioners will be given a sticker before entering the Church (to indicate that they have been scanned and registered, in the event that they need to leave the church to use the toilet or for some other urgent purpose).
Procedures INSIDE the Church
1. Parishioners MUST be seated immediately at the assigned seats once inside the Church.
2. Parishioners MUST remain seated until mass starts. No walking is allowed.
3. Holy Communion will be given only on the hand and to be consumed immediately.
4. Church toilets to be used only for emergencies. Otherwise, not allowed.
5. Blessings of children and individual blessings of parishioners after Mass are not allowed.
Procedures AFTER Mass
1. All parishioners to leave Church beginning with the outside pews, then the back pews to vacate and continue inwards until the pews closest to the altar.
2. Parishioners are NOT ALLOWED at the Grotto and other places in the Church after Mass.
3. Parishioners are NOT ALLOWED to loiter around the Church compound after Mass.
4. Parishioners are NOT ALLOWED to loiter around the Church car park after Mass.
5. Parishioners are NOT ALLOWED to use the canteen for any events or activities.
6. • Church gates will remain opened for 30 mins after the mass ended.
Ticket Cancellation & Management
1. If you are unable to attend after registering, please cancel your ticket by following the instructions here OR please inform us ASAP by emailing us at gscsetapakklregisteration@gmail.com so that we can allocate your seat to someone else.
2. If you have successfully registered but have not received your confirmation ticket (PDF) from Eventbrite, please inform us at gscsetapakklregisteration@gmail.com with your contact details.
3. If you need to edit your registration (either for yourself or for your child (change First Name of the of person that child needs to sit)), please do so promptly by logging in to Eventbrite>Order Summary>View and Manage Ticket>Edit
* The Parish reserves the right to reject any application at our discretion.
** ONE TICKET only admits ONE PERSON.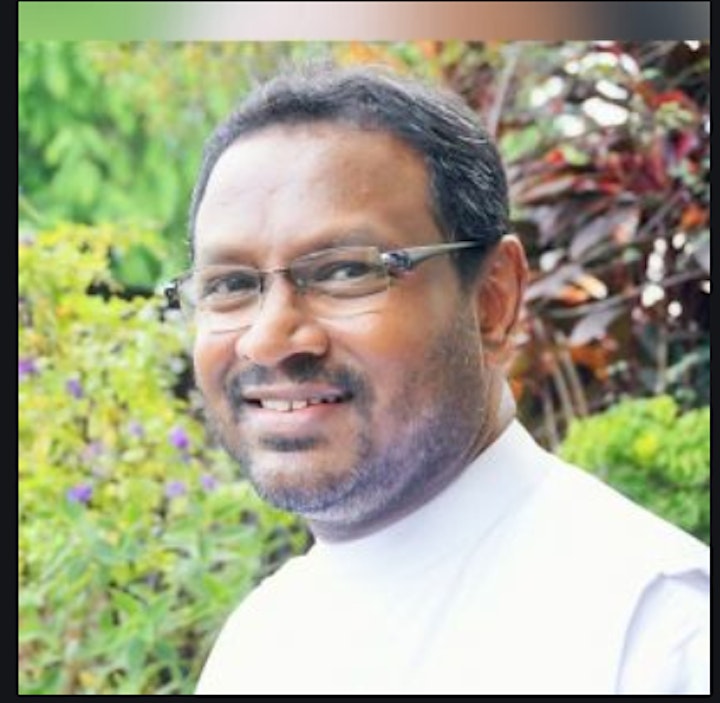 Organizer of GSC Weekly Sunday (English) @9.30am Mass Registration- Scroll Down pls