Description
To support Singapore Vision 2030 in promoting health and fitness, HappyFit's would like to give out 4 FREE in-house 8D Mooves specialised training sessions with the purchase of National Day Fitness Package inclusive of (Fitness starter kit, body fat% analysis and dinner bento) at $99 (Worth $380).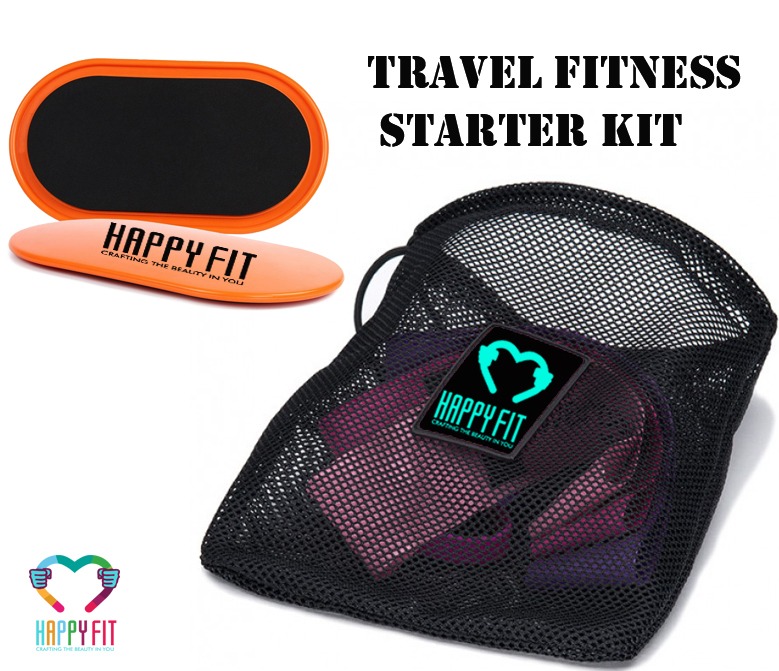 TAKING FUNCTIONAL TRAINING IN NEW DIRECTIONS

8D Mooves is the name of an innovative band and slide-training concept that allows you to train your muscles in all eight directions of movement. Up, down, right, left, back and forth, plus all the rotations. It is about improving the body's stability, balance, strength, endurance, technique and coordination.

The result is a training concept that is as effective and varied as it is inspiring and gentle. The physical benefits of slide training are undebatable. Your muscles are challenged both statically and dynamically, and your balance is increased.
Total workout anywhere, anytime

Hightlights:
Strength and cardio workout to achieve significant fat burning



Difficult but in a fun way, easy to adjust the intensity level



Focused moves in all directions, and rapid starts and stops
Stabilise your body's core muscles
Range of motion provides a workout without excessive muscle stress and is a good option for physical rehabilitation
Tone and shape up your body
Applicable for all fitness level
1st session - 2nd session:
Date: 29 August and 6 September 2018
Venue: 10 Anson Road, International Plaza, #26-16 (nearest mrt: Tanjong Pagar)
Time: 1930 - 2030
3rd session - 4th session
Date: 13 September and 26 September 2018
Venue: 10 Anson Road, International Plaza, #20-08 (nearest mrt: Tanjong Pagar)
Time: 1930 - 2030
Don't Miss It !
Organised by: