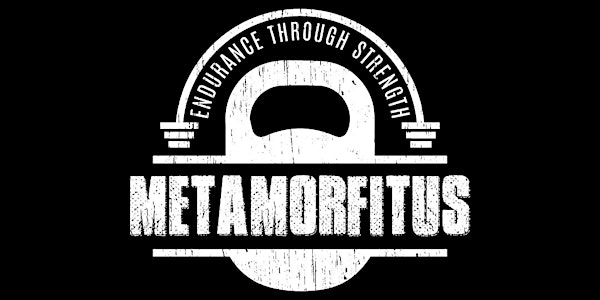 Hardstyle Kettlebell Workshop 1
A workshop that dives into Hardstyle Kettlebell Training. Suitable for anyone who wants to learn more about kettlebell movements!
When and where
Location
Metamorfitus 102 Henderson Road Singapore, 159562 Singapore
Refund Policy
Contact the organizer to request a refund.
Eventbrite's fee is nonrefundable.
About this event
WHY HARDSTYLE KETTLEBELL WORKSHOP?
Kettlebells are one of the most underrated strength training tools in the fitness industry today. There are tons of training programs out there that utilises kettlebells as a conditioning tool, or even an accessory tool. But not much attention is given to learning the finer details and benefits of kettlebell movements.
With a proper foundation in kettlebell technique, the kettlebell is a versatile tool that can build serious pound for pound strength, as well as a high levels of power endurance.
This workshop focuses on Hardstyle Kettlebell Training, which is a specific style of training that emphasises on the development of strength and power through kettlebells.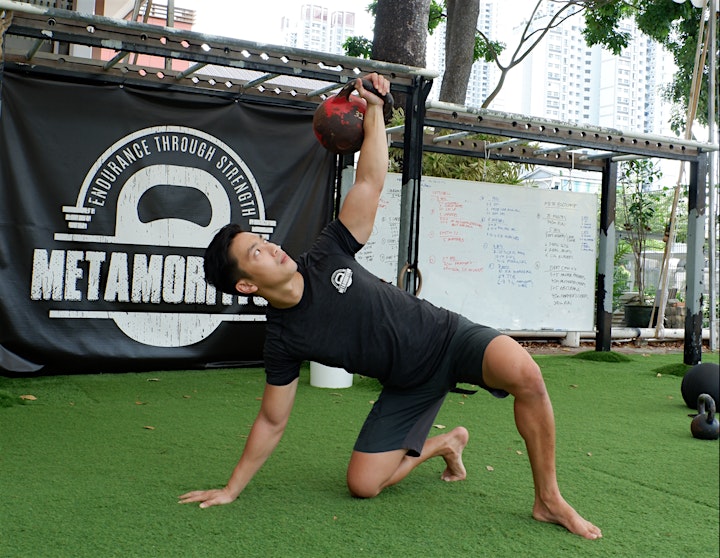 WHAT CAN YOU EXPECT TO LEARN FROM THIS WORKSHOP?
We will teach you how to perform 3 fundamental kettlebell movements – the Turkish Get Up, Swings, and Kettlebell Cleans via a step-by-step approach.
We will dive deep to learn the details and intricacies of each movement, which is crucial for safe and sustainable progression.
You will leave the course with greater confidence training with these 3 kettlebell movements and a better understanding of what Hardstyle Kettlebell Training entails.
WHO SHOULD ATTEND THIS COURSE?
If you are an athlete who trains frequently with kettlebells and is looking for more detailed instructions on how to train better with it, or if you are a fitness enthusiast with strength training background who wants to learn about how to train safely with the kettlebell, this workshop is for you!
If you have any queries, do drop us a DM on Instagram @metamorfitus.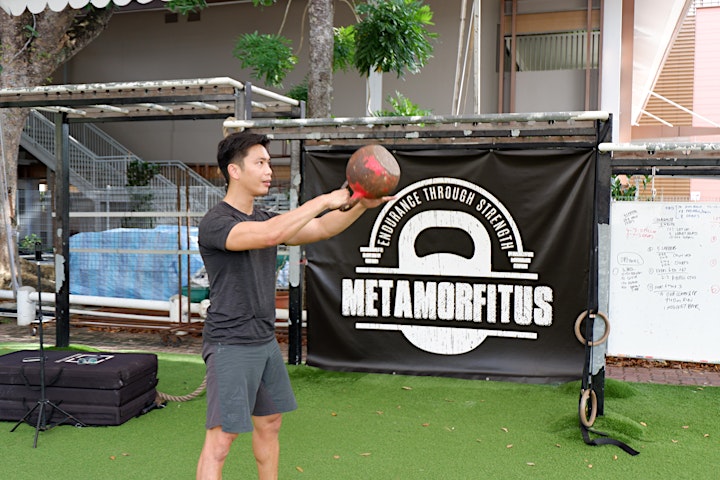 COACHES
Jack Lian
Jack is the founder and Head Coach of Metamorfitus. He specialises in Hardstyle Kettlebell training and is a Strongfirst Certified Level 1 Kettlebell Instructor. He has taught many students over the past 5 years on the art of Hardstyle Kettlebell Training, allowing them to become the strongest version of themselves.
Elissa GK
Elissa is a Coach at Metamorfitus and has been practicing Hardstyle Kettlebell Training for the past 5 years. She is a Strongfirst Certified Level 1 Kettlebell Instructor with a sharp eye for detail for kettlebell movements.