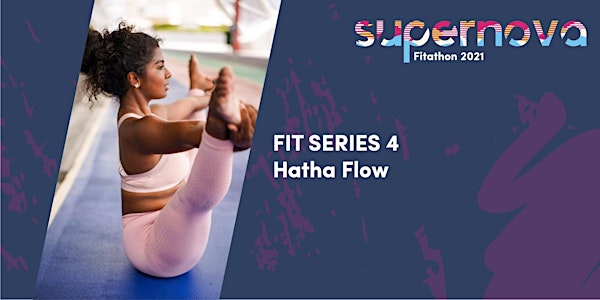 Hatha Flow
Join SUPERNOVA's Fit Series Community Classes - unique workouts by fitness icons to kickstart your fitathon journey!
About this event
HATHA FLOW
Come with me through a full lunar hatha yoga practice. Beginning with pranayama then working through multiple asana sequences. The class teach you how to find more control, clarity and stability within your body and involve controlled breath work through the sequences and long holds.
Available for all levels of practice.
About Aly Rauff
Aly Rauff is a Tantric Hatha Yoga Teacher with Om People Yoga and UFit Singapore. After finding her passion and love for yoga, she spent many years practicing before deciding to embark on her YTT with Om People in Rishikesh, India - the birthplace of yoga.
Since then she has started teaching Full Time in the industry, with UFit as well as assisting in teacher trainings in India annually. She hopes to help introduce and expand the practice among her students and show everyone that yoga is more than just a physical practice.