About this Event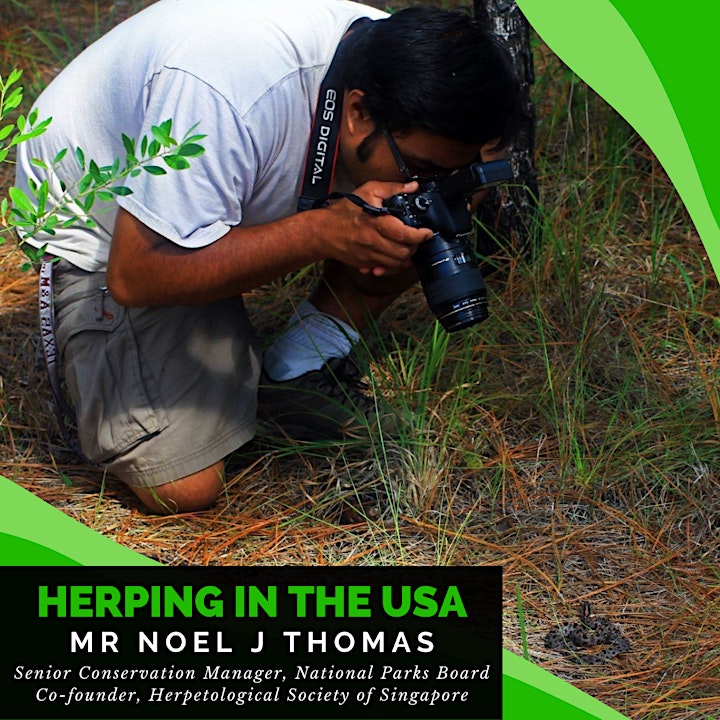 Mr. Noel J. Thomas - Herping in the USA
15th August 2020 (Sat), 3-4PM
Noel Thomas is an avid field herper who travels the world to encounter herps and other wildlife. Countries he has travelled to, exclusively to herp include Costa Rica, Taiwan, India and China. In Singapore, Noel works as a Senior Conservation Manager with the National Parks Board on species recovery and habitat enhancement projects. He helmed the reptile and amphibian survey of the Bukit Timah Nature Reserve in 2015 and is currently leading the Comprehensive Ubin Biodiversity Survey (CUBS). Noel will bring us back to the United States where it all officially began and share about his experiences with rattlesnakes, cottonmouths and hellbenders!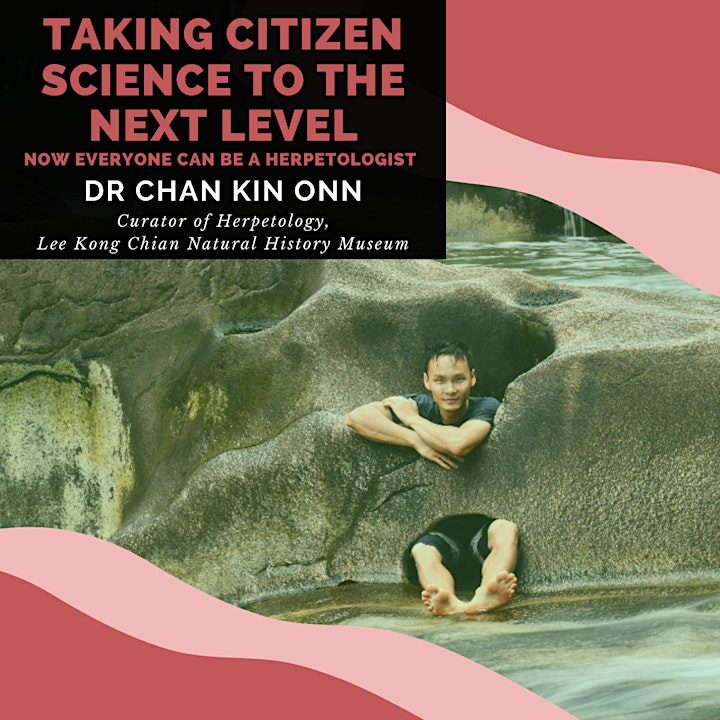 Dr. Chan Kin Onn - Taking citizen science to the next level: Now everyone can be a herpetologist
23rd August 2020 (Sun), 3-4PM
Dr. Chan Kin Onn is the resident herpetologist at the Lee Kong Chian Natural History Museum. He has more than 15 years of experience conducting field-based research throughout Southeast Asia. His research integrates a broad array of tools to understand how biodiversity is generated and distributed across time and space. In this event, he will be sharing tips on how to take citizen science to the next level by collecting more than just photographs. Using non-invasive data collection methods and modern tools that are freely available, everyone can be a herpetologist!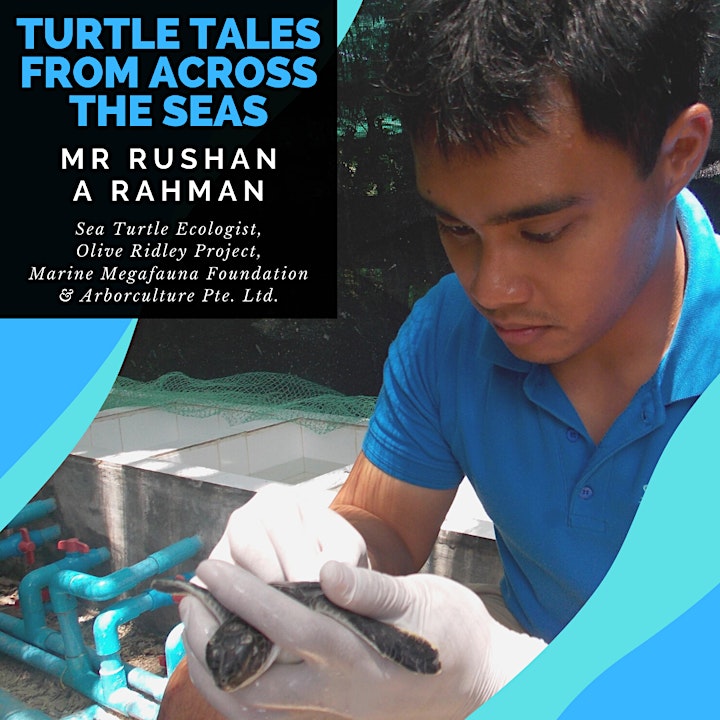 Mr. Rushan A. Rahman - Turtle Tales from Across the Seas
29th August 2020 (Sat), 3-4PM
Rushan has worked several exciting sea turtle projects from around the world. Join him as he tells a tale of three such sea turtles from across the seven seas. While some of these stories have a happy ending, it is not so for all sea turtles, here or abroad. But all is not lost, as you will find that YOU have the power to be the change sea turtles need.