Description
Essential Technical Analysis Workshop
Introduction
Everyone will probably have heard of the 101 ways to make money trading the financial markets, however the lesser known is the one thousand other ways to lose that comes attached to it too. The common thing that I have seen is that people lose money because they do not fully understand what they are doing; they are not listening to what the market is trying to tell them.
One of the most popular quotes of the Chinese military strategist called Sun Tzu is, "Know your Enemy and know yourself", you will have to understand the market that you are trading in (the Enemy) and your own strengths and weaknesses (yourself) to be successful in the market.
If you are just starting off or have not been successful in trading the financial markets, take a break. Sharpen your saw by coming for this workshop. Do not trade further before you fully understand what the market is showing you.
Workshop Program
This workshop is specially designed for participants to learn to read the charts. Understand the market movements and to read what the price action is hinting to you on the next possible move. You will be taught the best practices to follow and all the trading pit falls to avoid. This will enable you to be ready for the different reactions that the market throws at you.
Understanding the psychology of the overall market participants will be key to your trading success. You will also be exposed to several different indicators that can help increase the trading probabilities, to give you the additional edge in your trading.
Benefits
At the end of the workshop, participants will be able to analyse the price movements and form a trading plan of their own. This will get you started on your trading journey. Do remember that it still boils down to your hard work to practise and trade the market.
---
The Trainer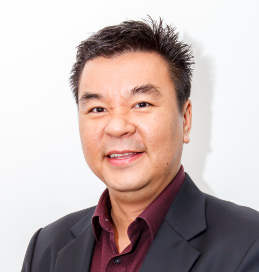 Boon Hooi is the Director and one of the co-founders of HarmonicForex.com. He has been
trading for 10 years on various type instruments including Stocks, CFDs, Indices, Futures and
Options. In recent years, he has been mainly focused more on Forex trading.

Boon Hooi deploys mainly Technical Analysis trading strategies together with Fundamental
Analysis & Sentiment Analysis. He also puts strong emphasis on Money Management and Trade Management as the price action plays out.

He has worked as a proprietary trader for a local firm, taking trades in the tune of 10 million dollars per trade. Now, with HarmonicForex.com, Boon Hooi is focused on mentoring as many traders as possible as a form of giving back to the community. Also as a Business Development Director for the company, his role is to explore new avenues to grow the business