Description
Do you know SBS Bus 32, 33 and 111 are among the earliest bus routes introduced by Singapore Bus Services Transit (SBST) after its merger in the early 1970s?
Pop by Museum @ My Queenstown and hear transport enthusiast, Teo Boon Kiat, explain the history of buses and bus routes in Queenstown.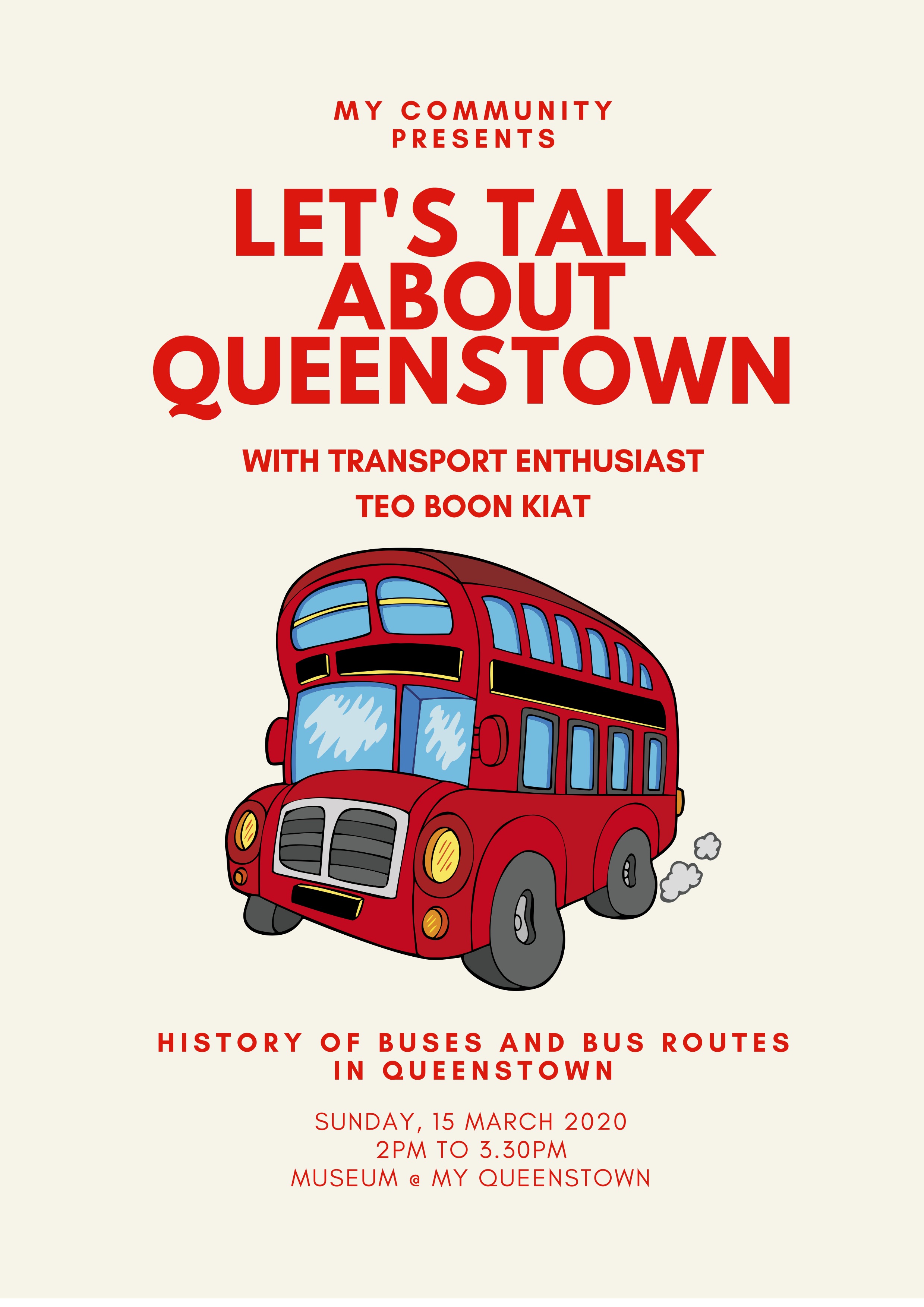 About the speaker
Teo Boon Kiat is a transport enthusiast in Singapore. Together with a group of friends, he hopes to create awareness of public transport through research and documentation, preserving historical moments in Singapore's public transport system.
About Let's Talk About Queenstown
"Let's Talk About Queenstown" is a seminar series organised by My Community where residents and participants can get to know about the different aspects of Queenstown through professionals and experts. The series take place on every 3rd Sunday of the month.
Duration & Meeting Place
Approximate Duration: 1.5 hours (2pm to 3.30pm)
Sunday, 15 March 2020
Language: English
Venue: Museum @ My Queenstown (Block 46-3 Commonwealth Drive 01-388 Singapore 140463)
Organiser of History of Buses and Bus Routes in Queenstown (Postponed to 21 June 2020)