Sales Have Ended
Registrations are closed
Thank you for your interest, do sign up again via our upcoming event listings.
Sales Have Ended
Registrations are closed
Thank you for your interest, do sign up again via our upcoming event listings.
Description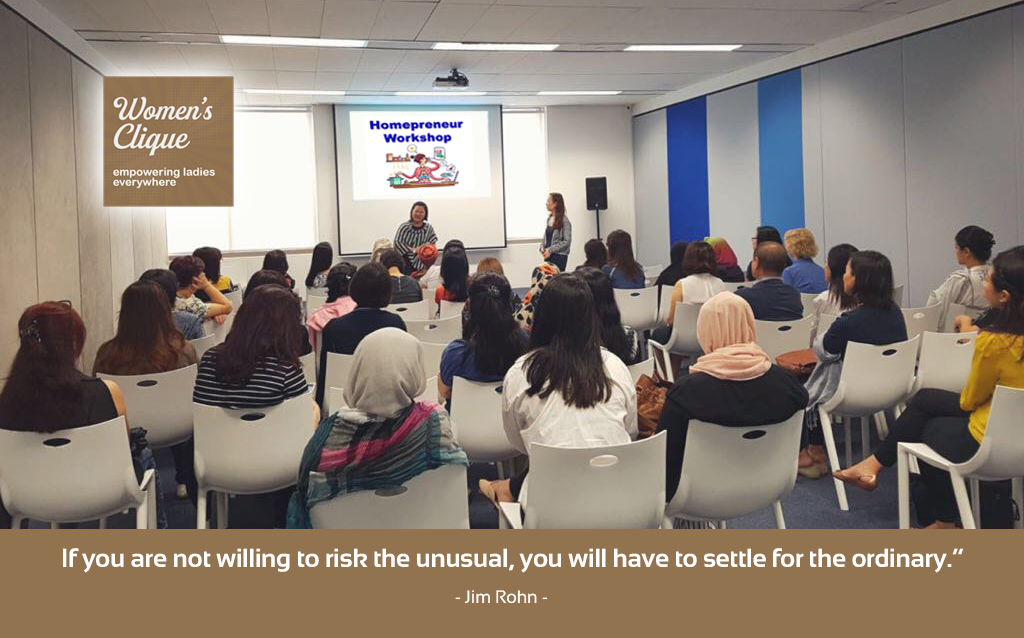 An exclusive Homepreneur workshop NOT TO MISS!
By hearing from a community of Homepreneurs with their successful online business yet they are able to do it with ZERO IT SKILL and minimum knowledge yet be able to learn about the latest E-Commerce Trends disrupting many around the world...
What could be the outcome?
1) Have you ever wondered what happens in the next 3-5 years later?
2) Have you ever really thought of wanting to be financially free?
3) Have you ever lost a golden opportunity to react where you want to be?
4) Have you ever think you can at home yet be able to constantly earn residual income to raise your family?
If today, you are given AN OPPORTUNITY IN LIFE. Wouldn't it be nice to take up this option as your PLAN B if you don't have any?

Why hesitate just GRAB this "EXCLUSIVE" chance and empower yourself with more knowledge that you don't know you don't know?
Key points to let you kick-off your passive income instantly;-
1. The cheapest way to start your business online without professional IT skills
2. What business should you start online
3. How to start your own online business without having to buy stocks or ship products
4. What are the latest trends online proven to make money
5. How to build a 5-figure revenue online business from the comfort of your home and even On-The-Go with your children at your side

Who should attend;-
1. Stay-at-home Mom/Working Mom/Single Parent/Part-timer with a desire to change for the Better in Life
2. Retirees - Business Owner(s)
3. Existing Home-based / Online E-Commerce business owner(s) with a stagnant progress
5. or anyone who just want to earn residual income
Come on and join us in this amazing No-charge workshops to experience the revolutionary E-Commerce Business platform at NO COST!
RSVP early to secure your seat to avoid disappointment for those who truly wants to explore the light at the end of the tunnel.
Register here or via this link - https://tinyurl.com/WCSGHomepreneurAPR