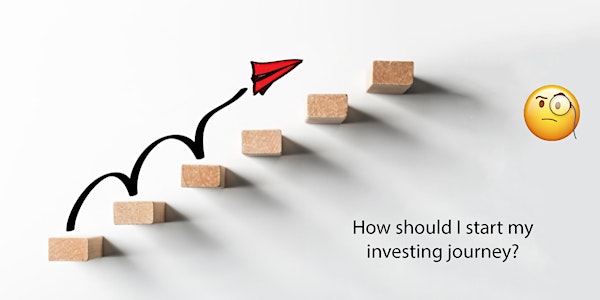 How can I start off my savings or investment journey?
Get exposed to the different platforms and instruments you could use to start off your investment journey!
About this event
Looking for places to stash your money instead of leaving it in the bank with a measly 0.05% interest rate?
Want to start your own investing journey but don't know where to start?
Are there places I can save/invest my money other than the bank that I wouldn't risk losing my money?
In this short closed group session, you will be able to figure out what are some of the different platforms and instruments that you can use help you work out your short/long term $$ goals.
Various topics can be covered or dwelled more into depending on your interest!
DIY with local banks being our brokers (DBS Vickers, OCBC Securities, SC Trading, etc.)
DIY with online trading platforms (eg. Moomoo, Tiger, Interactive Broker, etc.)
Robo-advisors (eg. StashAway, Endowus, Syfe. etc.)
Investing with Fund Managers via banks (Unit Trusts)
Investing with Fund Managers via Insurance Companies (ILPs/Unit Links)
Participating Endowment Plans (commonly known as Savings Plan)
Crypto?~
Trading vs Investing
many, many more...
Main Host & Speaker:
Ng Hao Wei
Financial Services Consultant
Rep No.: NHW300137510