Singapore Marriott Tang Plaza Hotel 10th September 2021, 8.45 am to 11.00 am Singapore Standard Time
About this event
How Data is Driving Intelligence Everywhere
Leveraging transformational technology trends to create an intelligent enterprise and serve mission-critical citizen-centric services
In an era where the quality of data collected is more important than ever, the development, integration and adoption of information management and governance frameworks are imperative.
Governments are at a tipping point with the realisation that information is a strategic asset. They need to protect, leverage and analyse both structured and unstructured information to better serve and meet mission requirements.
As public sector leaders strive to establish data-driven organisations to accomplish their mission, they need to lay the groundwork to correlate dependencies across events, people, processes and information.
This is why creating effective information and data governance strategies, policies and frameworks to drive the quality, accuracy and availability of insights are integral.
The idea that government should focus more on preventing problems instead of just reacting to them is not new. Recent advancements in data analytics, business intelligence, machine learning and AI have made it possible for governments to predict and anticipate problems rather than react to them.
What's different today is the ability to do this regularly and successfully via an exponential increase in the ability to analyse massive historical data sets and millions of pages of unstructured text to identify patterns and forecast potential problems.
There has never been a more important time for data collaboration and a single source of truth, the key components is to see the big picture with data analytics for government agencies and to develop that one single source of truth for regulations and the public by creating business intelligence dashboards to instantly understand where you can increase efficiencies, cut waste, improve policies and monitor budgets.
Government agencies are working to radically improve their operations and services through changing functions, processes, strategies and technological systems. These efforts, often referred to as transformation, range from extremely technical projects, such as digital service delivery, to non-technical initiatives related to workforce and organisational issues.
Robust data Infrastructure to drive actionable intelligence
Digital transformation leads to improved analysis and use of data. Through this transformation, the public sector can implement more efficient and effective policies. Although many governments recognise the importance of having an adequate data infrastructure, it is not yet reliable enough in many countries. However, Singapore public sector has been at the forefront of adopting innovative technologies to shape the way business is done in the government and it is leading the charge in digital transformation and data analytics. Singapore has developed a new infrastructure to digitally industrialise the management, governance, and use of data, to support and scale data transformation initiatives.
Data Democratisation
Data governance is the most effective tactic to formalise accountability for how people define, produce and use data to perform their job function. Technology that provides more methods of collecting data from people is projected to accelerate by using this data to increase efficiency and employee experience.
The frequency at which data is produced is progressively accelerating. In the wider world, people are equipping themselves to function and engage with data. Further, the need to acquire more useful data analysis skills while becoming more data-driven in decision-making has now been explicitly recognised.
In the world of data democratisation, breaking down information silos is the first step toward user empowerment. This cannot be done without reliable analytics tools capable of desegregating and connecting previously siloed data, making it manageable from a single place.
HyperIntelligence – Moving from Reactive to Proactive Policy Decisions
In times of constant change, governments need to be more intuitive to sense and respond to new technology opportunities to drive digital transformation. HyperIntelligence has come into existence very recently. It is about making data available to the staff to ensure convenience. It comes from the sources they trust and are personalised for their role within the company. The simple card seeks to provide critical data insights for specific keywords on all web applications and it is considered the future of Data Analytics.
Data and analytics are crucial for government agencies as there is a need to effectively leverage data insights to deliver effective services to its citizens efficiently. While it cannot be used to solve every challenge in society today, it is a great step in the right direction.
OpenGov Asia is pleased to bring an exclusive Breakfast Insight that aims to provide the latest information on how government agencies are using data analytics to drive mission outcomes. This is a closed-door, invitation-only, interactive session with Singapore's top government agencies.
OpenGov Breakfast Insights are concise, to the point, strategic level discussions designed to bring learning to the highest level! The unique proposition of this OpenGov Breakfast Insight is the integration of cutting-edge insights from our expert speakers and interactive discussion among the participants.
This unique session will present the latest research and real-time case studies on the future of data analytics:
Identifying the latest technologies to analyse big amounts of data and turning it into meaningful insights
Understanding how digital technologies help the way people use data
Learning how government agencies leverage data analytics to optimise every decision, every process and action
Managing and mining the data from citizen interactions to improve services
Generating insights across organisational boundaries to equip decision-makers with information needed to better execute operations and plan for future contingencies
Who Should Attend:
Chief Data Officers
Chief Digital Officers
Chief Technology Officers
Chief Information Officers
Data Analytics Officers
Heads of Data
Heads of Department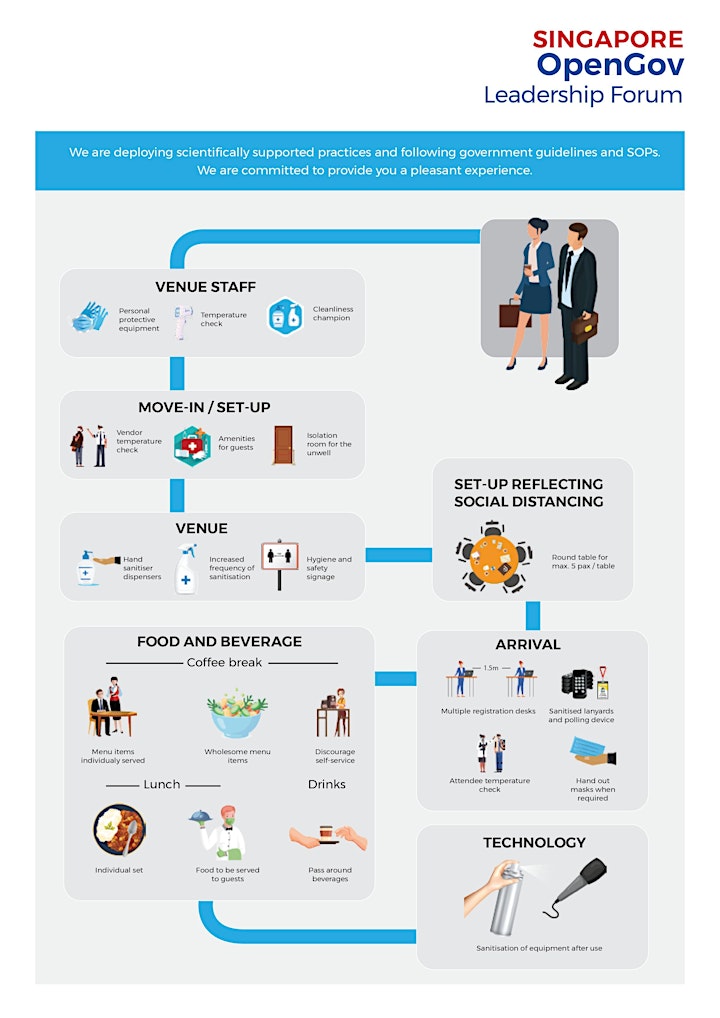 Organiser of How Data is Driving Intelligence Everywhere
OpenGov has over 20 years' experience in providing a platform enabling collaboration. The last 5 years, solely to Public Sector within the Asia Pacific Region, including Australia and New Zealand. We are a team that has revolutionised the traditional conference platform, having developed a method to return real and tangible value to the delegates that attend. By creating an environment that enables and enhances true collaboration and knowledge exchange, OpenGov enhances the experience which provides true insights from lessons learnt. These insights are delivered from, and by the many leaders in government agencies from around the world that attend these events. These events cover ICT, Health, Education and Crisis Assessment Response Effectiveness (CARE). Our team has been past winners of the "Best CEO Level Conference in Asia" award.
In speaking with over 500 Government ICT officials this year, we have detailed the challenges many government CIO's face. Due to the ever changing digital environment, CIO's struggle to keep up with all these changes. To assist these CIO's, OpenGov has embarked on a journey of exploration, finding solutions and best practice examples to assist CIO's in bridging this knowledge gap.
OpenGov has organised many types of events. These events being small training seminars, large scale conferences and industry based exhibitions. They specifically focus on Government, in the areas of Public Sector ICT, Health care and Education. To add further value to these events, we have included private sector representation, which has further expanded on our knowledge based and understanding in the delivery of services to our citizens.