INVESTOR FOR INVESTORS: HOW I PERSONALLY GREW 28% ON MY INVESTMENT & HOW LIKELY YOU CAN DO IT TOO!
About this Event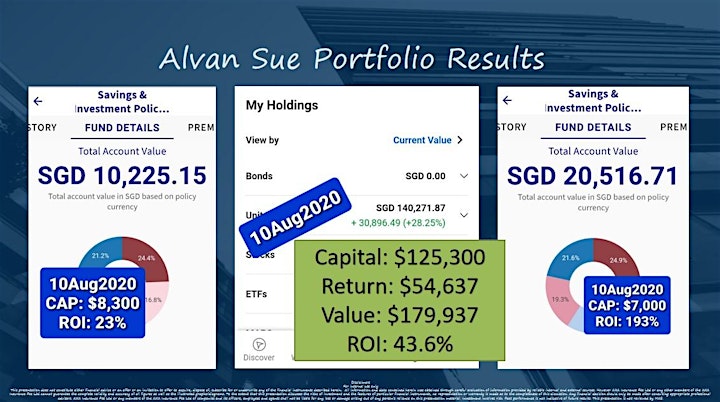 This Zoom Webinar is for you:
1) If you want to get started with investing but do not know how and where to begin.
2) If you are a busy working professional who is looking to invest without spending much time and effort.
3) If you are looking to identify sustainable, long term investment opportunities for yourself and to learn how to protect & grow your money during this crisis.
Most of you might not believe that a wealth transfer is happening now as you are reading this.
Question is, is it transferring to YOU or AWAY from you? Are you missing out on a great crisis? Or have you been burnt by the recent crash? (See the article below)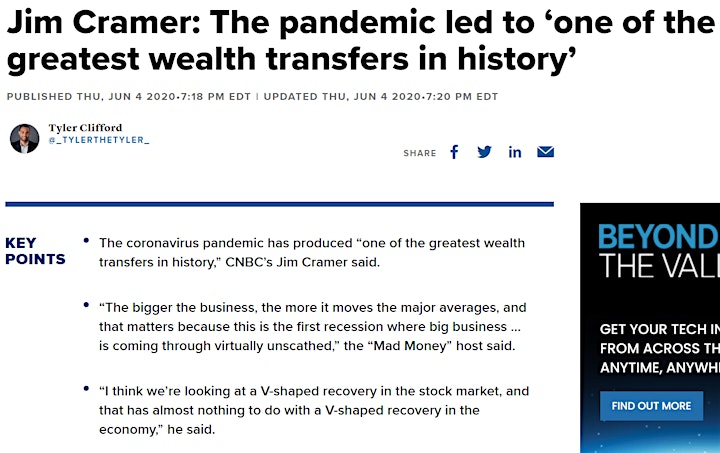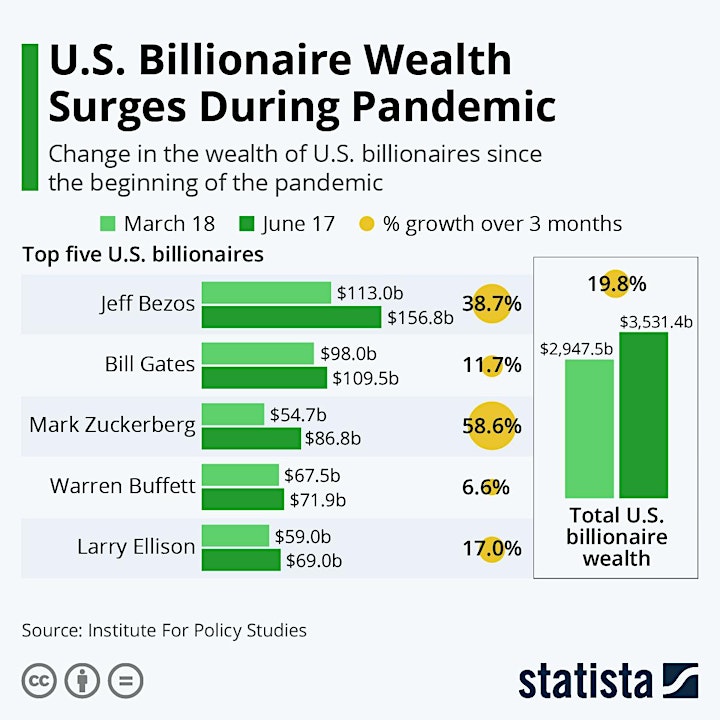 During this month of November, I have decided to conduct a ZOOM WEBINAR especially for you on How I helped my client, Jeremiah, grew his investment portfolio by 15%-20% since November 2019 during COVID and How you can possibly do it too.
Not just Jeremiah, I also helped Yong Kian grew his investment by 100% since he started investing in Apr 2020 and Sampath's investment grew by 60% since July 2019.
Client's Results below: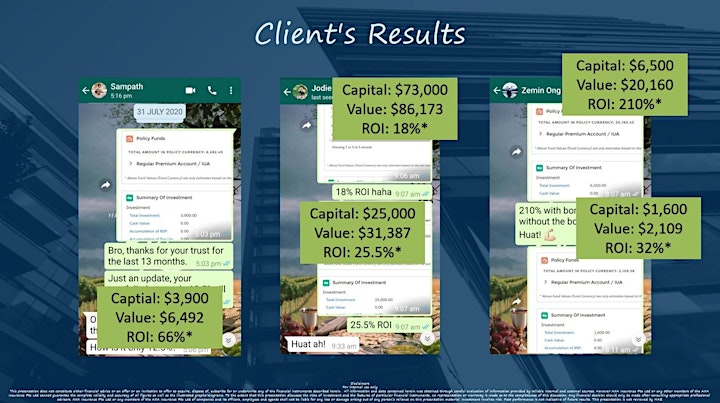 For Ordinary Singaporean Just like Myself...
How I Am Living From Income Generated Through My Investment Portfolio During This Covid-19 Period Without Taking Huge Sum Of Capital And Risk.
I will be sharing with you 3 keys secrets on how I paid off my property at age 33, how I live off through my investment assets which are earning income for my family and how I take control of my time and see how my child grows up.
If you have friends or family members who are struggling with investing or would like to learn more about these investing secrets, this Special Webinar is right for you!
Discover HIDDEN SECRETS in 120 minutes on how you can protect your money when a recession hits and how to use a crisis to Supercharge your Wealth!
In this webinar you will learn:
1. How You Could Take Advantage Of The GREATEST Stock Market Crash
2. Discover The Secrets That Federal Reserve System Is Hiding From You!
3. How You Can Be CONFIDENT Of Your Investment Decisions And Not Lose Money In The Stock Market
Seats are ONLY limited to 20 of you! Register your seat below to get a special bonus gift, 10 Must Watch Interviews To Navigate The Financial Confusion, when you attend the webinar!
Let's make November your BEST MONTH EVER in spite of the falling stock prices!
See my friends there!
Disclaimers:
1. This sponsored post is for your information only and does not constitute any form of financial advice, you may wish to seek advice from a financial consultant before making a commitment to purchase any product.
2. Investment returns are not guaranteed.
3. Past performance may not be an actual reflection of future performance.
4. This page is not reviewed by MAS.
5. Investment has risk, it may not be suitable for everyone.
We respect your privacy and personal information. By registering for the event, you hereby agree to waive off all DNC and PDPA agreements for us to contact you for the purpose of confirming your registration for this event and future events via SMS, email and telephone calls. *