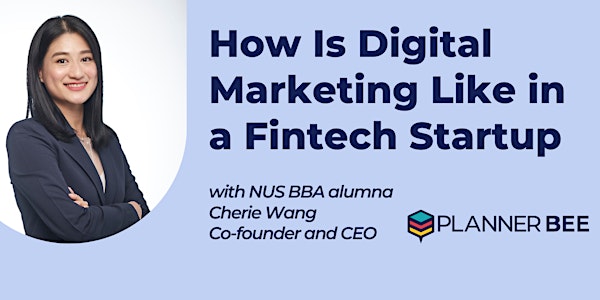 How Is Digital Marketing Like in a Fintech Startup
How Is Digital Marketing Like in a Fintech Startup
About this event
Co-founder and CEO shares how she runs her marketing campaigns in her fintech startup. Including how she manages a small team with freelancers and interns. Learn about the job and internship opportunities at Planner Bee during this session too.
More about Planner Bee:
Planner Bee is a mobile personal financial tool made for Asia. The technology analyses each user's personal financial data across their existing banking, insurance and investment products. Powered by our proprietary engine, we are able to offer a personalised and brand agnostic insurance and financial recommendation that's right for each individual, saving people time and effort to search across multiple providers.
The app was launched in July 2020. Since, we've had more than 17,000 users and 20,000 page views to our website each month. Most of our users are between the ages 18 and 35.
Planner Bee is built, run and invented by Singaporeans who understand and have ground experience in personal finance, the interface is made to solve people's pain points. We have the capabilities to be regional as well.