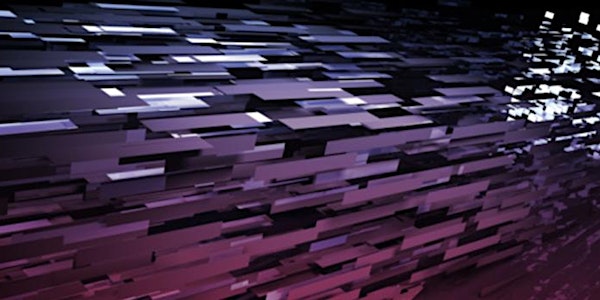 How Technology is Transforming Wealth Management and the Benefits to be Gained
When and where
Location
School of Information Systems Seminar Room 2-1, level 2, School of Information Systems Singapore Management University 80 Stamford Road Singapore 178902 Singapore
Description
How Technology is Transforming Wealth Management and the Benefits to be Gained
Until now the wealth management industry has been slow to embrace information technology to reduce costs and improve performance. With the emergence of fintech disruptors offering Automated "Robo" Advisory and Order Execution platforms at a fraction of the cost, is dragging the entire industry into an era of rapid transformation. How this transformation will change the competitive landscape for the established wealth firms already buried in rising cost to income ratios, the Consumer currently struggling to grow a wealth portfolio in a volatile market and a global economy unable to find its mojo after years in a near zero interest rate environment, will be explored in this presentation.
---


DATE
17 August 2016, Wednesday
VENUE
Seminar Room 2-1
School of Information Systems
Level 2
Singapore Management University
PROGRAMME
6.30pm (Refreshment & Registration)
7.00pm to 8.00pm (Presentation by Mr Lawrence Grinceri )
8.00pm to 8.30pm Q&A
---
Speaker Detail
Mr Lawrence Grinceri
Managing Director
AGDelta
Lawrence is the co-founder of AG Delta Pte Ltd, an award winning solution provider of innovative wealth management financial technology founded and head quartered in Singapore. Over the Company's 11 year history Lawrence has driven the technology direction employing the latest advances in software architecture design to develop solutions that are future proof and ready to handle the emerging needs of the wealth management industry. Prior to founding AG Delta Lawrence worked with the global leaders in Management Consulting (Accenture), Financial Solution (SunGard) and Online Retail Trading solutions (TIBCO Finance). He has spent his career at the forefront of technology, leveraging new advances for competitive advantage beginning with the move to 3 tier architectures in the early nineties and high performance, event driven architectures to deploy e-commerce channels to transact financial products as the internet was proliferating in the late 90's.
Today Lawrence is working on the development of AG Delta's product line for Robo Advisory and Execution of wealth services. Lawrence holds a Bachelor's in Engineering in Software Systems from Curtin University in Western Australia.