Sales Have Ended
Registrations are closed
Thank you for taking time to fill in the registration. We will see you at the event.
Sales Have Ended
Registrations are closed
Thank you for taking time to fill in the registration. We will see you at the event.
BE UNSTOPPABLE AND MAKE 2021 COUNT This workshop is an introductory session to the Online 3-Weekends SEEDS Leadership™ Program
About this event
BE UNSTOPPABLE AND MAKE 2021 COUNT
*This workshop is an introductory session to SEEDS Leadership™ Online Program.
You may have been inspired by Oprah's speech at the Golden Globes Awards or pumped after checking out a motivating event, podcast or video. Perhaps you fueled your fire by reading the likes of Eckhart Tolle, Danielle LaPorte, or maybe even found your "why" with Simon Sinek. 
A small percentage of self-help books actually get read, let alone acted upon. It's time to step away from the sidelines and step into the life you want.
The SEEDS Leadership™ Program is for leaders who are serious about self-improvement but are ready to walk the talk and crush 2021 and beyond. 
Did you know that 95% of your thoughts today are repeated from yesterday? According to a study by the National Science Foundation, only 20% of it is positive.  
 So what's playing on repeat for you?
This 2-hour workshop will introduce you to games designed to tease your mind. Yes! Experience this unique whole-brained approach to uncover played-out, unwanted behavioural patterns. How you play games reveals how you show up in life. The good news is, that's not who you are at the core of it all.  It's time to debunk limiting beliefs. 
UPROOTING LIMITING BELIEFS
Created by experts with more than 15 years of experience in personal growth and leadership, this is a chance for you to peel back layers to get in touch with your subconscious self. This shift in perspective will give you a glimpse into what it takes to be the best version of yourself across all areas of your life...from your health to your career and your relationships. 
OUR THOUGHT CREATE OUR REALITY
Come, play with us.  Experience it to believe it. Explore your world within with SEEDS.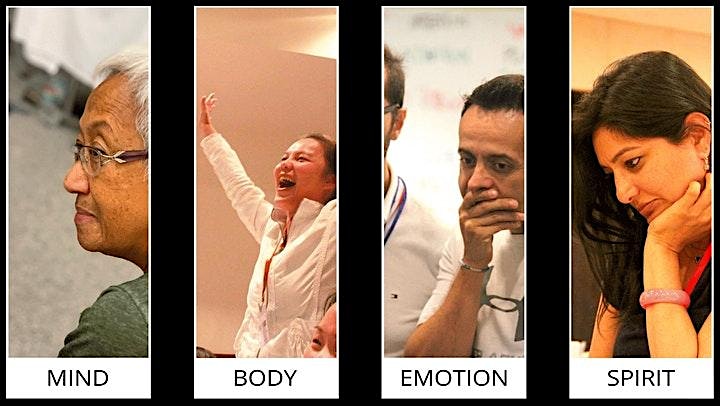 FAQs
Who should go? Anyone who is serious about their personal growth but likes to have fun while they're at it.
Is there a dress-code? No.
What do I need to bring? Bring yourself - 100% of you.
Where can I find more information?  www.seedsleadership.com/asia 
WHAT OTHERS SAY
8 REASONS WHY THE SEEDS LEADERSHIP™ PROGRAM IS DIFFERENT FROM THE REST 
Identify your seeds.
Replace limiting beliefs and patterns blocking your path for lasting change.
Discover your true life values and gain clarity.
Nurture your inner self and voice.
Learn to forgive yourself and others to move forward.
Empower yourself with the right tools and support network to achieve your goals and dreams effortlessly.
Expand your mind and get in touch with your higher self for a greater connection.
Attendees experience noticeable results.*
*Your transformation depends on your willingness to participate.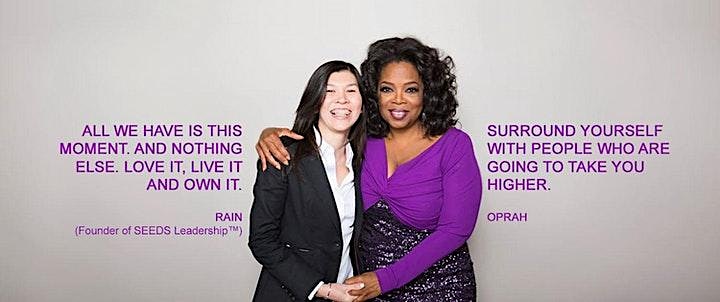 Dr. Rain Lim - Founder of SEEDS Programs.
#Malaysia #Singapore #Indonesia #Thailand #SelfLeadership #empowerment #trust #commitment #universalprinciples #buckminsterfuller #KualaLumpur #HRDF #Oprah #Malaysian #Leadership #seeds #breakthough-permanently #leadershipprogram #onlineprogram #onlineselfhelp #selfhelp #motivation #interactive #fun #funcourse #seedsleadership #drrainlim #bestonlineprogram