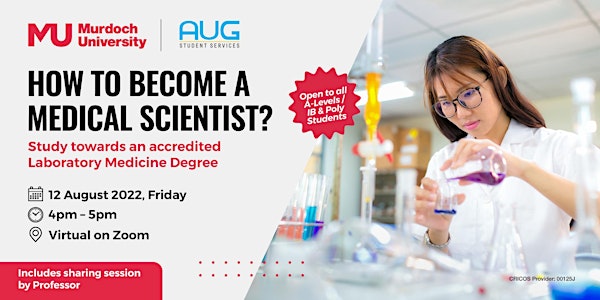 How to become a Medical Scientist?
This sharing is meant for student based in SINGAPORE ONLY
About this event
Open to all Poly, A Levels and IB students!
The event is focused on:
Lecturer deep dive sharing on the different science courses
'Hands-on' learning – emphasis on practical and competency development
Q&A Session
Where could a science degree take you?
As part of the next generation of scientists, you'll be integral to solving the world's biggest sustainability and social-wellbeing challenges. Many of Murdoch's free-thinkers are leading breakthroughs that change the world as we know it. They've developed genetic therapies to treat motor neuron disease, discovered new species, and investigated how farmers can help to reduce heatwaves.
With a degree in science, you can build a career that explores the working of the natural world, save and change lives in medical, molecular or health sciences, or discover more about the physical world.
You may also take this chance to find out about:
Scholarships* Eligibility
Application Process and Timeline
*Terms and conditions apply
What are you waiting for? Register to secure your slot today!
This event is brought to you by Murdoch University and AUG Singapore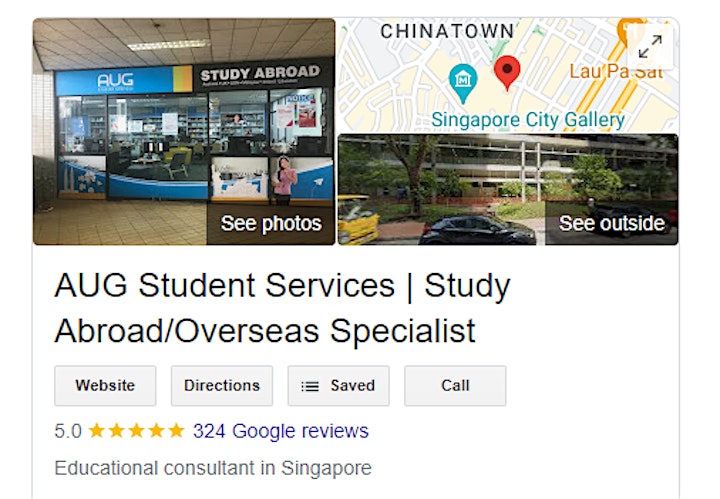 Need more information about studying overseas?
Simply contact AUG Singapore at singapore@augstudy.com.sg or WhatsApp at +65 9679 7267, our friendly consultants are happy to help you.