Sales Have Ended
Registrations are closed
Thank you for the confirmation. Do follow us on https://www.facebook.com/WeLinkChina and or https://www.linkedin.com/company/biz-n-consumer-solutions/ to be notified of future events.
Sales Have Ended
Registrations are closed
Thank you for the confirmation. Do follow us on https://www.facebook.com/WeLinkChina and or https://www.linkedin.com/company/biz-n-consumer-solutions/ to be notified of future events.
Do you want to join a platform which can accurately connect the right resources on business opportunities projects in China? Join us!
About this event
Breaking into the China market successfully can seem like an almost impossible task to foreign companies with limited or no experience of doing business there.
The aim of this sharing session is to offer some practical recommendations that can be integrated into a company's China market entry strategy and expansion plans.
First 2 speakers will speak in Mandarin and last speaker in English.
2:45pm - 3:00pm: Registration & Networking
3:00pm - 3:25pm: 助创新企业在中国获得最佳发展路径
Arthur will share how his Dream Alliance Center can help Singapore's innovative enterprises leverage on local resources to develop in the Chinese market, speedily form new ideas and scale the market.
Arthur is a Group CEO of DTMATRIX Group, Nokia - DreamT Joint Innovation Centre,Nokia 5G IOT Joint Venture Center & DreamT Incubator powered by AWS. His focus is on incubation and investment in big data, AI, IOT, operation of digital industrial park.
赵晔将分享他的创梦联创中心如何能够帮助新加坡创新企业在中国市场携手本地资源共同发展,快速形成新的创新和市场规模。
赵晔专注于数据技术服务产业升级,致力于全球技术创新及产业化应用。目前身兼数职,是数阵科技集团,创梦联创中心,诺基亚创梦5G物联网联创中心,创梦亚马逊AWS联合孵化器的董事总经理。同时也是上海交通大学创新导师, 上海市青年领军人才。
3:25pm - 3:50pm: 后疫情时代,关于创业的再思考
Andy will share his experience of entrepreneurship in Australia and China, as well as his thoughts on future innovative businesses.
Andy Liu is CEO of Aohua Interactive that focus on the business connections between China and Australia. He is a media professional with more than 10 years of experience in Sichuan Daily Press Group as deputy general manager of Cover Media and CEO of Huaxi 100 website.
Aohua Interative was established in 2017 which provides professional services for Australian companies and institutions to expand into the Chinese market while guiding Chinese companies to make overseas investments. Through business partnerships with MLA, Austrade, TIQ, etc. Aohua Interactive also has 2 social media platforms called AUFANS and AUVIEW with millions of followers in China and Australia.
Andy started another trending new media in 2021 called Chengdu Coffee Arts that focus on lifestyle and coffee itself from Chengdu.
刘诚将分享自己在澳大利亚和中国国内创业的经历,以及对未来创新业务的思考。
刘诚,资深媒体人。澳化互动创始人、CEO。2017年辞职创业,其创立的澳华互动,专注于建立中澳之间的商业连接,旗下社交媒体账号澳范儿、澳华视界拥有百万级粉丝。2021年,刘诚创立成都小众生活指南,立足于成都这个城市,专注咖啡美学。
3:50pm - 4:15pm: Cross-cultural Ethics with Chinese Partners
Billy Lim, is a Singaporean who has been in China since 2002> He is in the business of interior design and construction renovation services. Having provided professional services to MNCs like AIA, CISCO, FedEx, HP, Microsoft, Nokia and local conglomerates like Alibaba, Byte Dance, Huawei, etc.
He will be sharing from his perspective the differences of cross-cultural ethics with his Chinese business associates. Billy is currently General Manager of Huazun Development Engineering Group in South China focusing mainly on commercial projects. Billy is also a core member of the OSG Youth Alliance, a social enterprise that develops global youth leaders through organizing and participating in social responsibility programs.
4:25pm - 5:00pm Panel Discussion
Zoom ID will be provided 1 day in advance
Join us on FB: https://www.facebook.com/WeLinkChina for upcoming event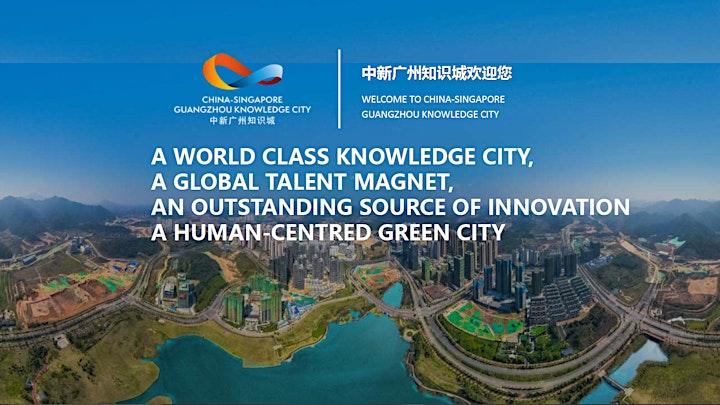 Organiser of How to Ensure a Successful Breakthrough into the Chinese Market
Serial entrepreneur, certified ACTA  and PA (People Association) trainer. 
Founded 6 companies ranging from Telco, eCommerce, social media marketing, limousine services, cleaning service to F&B.
Inclination towards Chinese digital marketing started in 2013 from WeChat. I specialize in implementing Chinese social media marketing campaign strategy, coaching and execution.