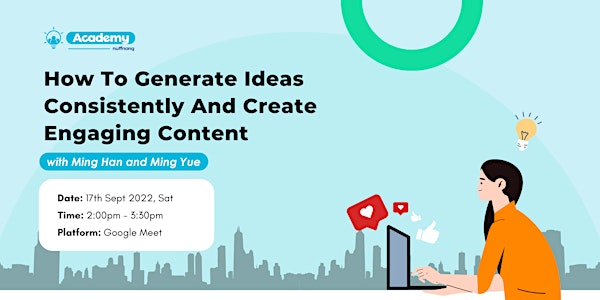 How To Generate Ideas Consistently And Create Engaging Content
Content creation can become stale and repetitive after a while. Join us to stay inspired with creative ideas and create engaging content!
About this event
If you've been doing this for a while, you'll know that content creation can become stale and repetitive. 😓 How can we keep coming up with creative ideas and create more engaging content? Well, Ming Han (@dmingthing) and Ming Yue (@mingasaur) from @blankslateworks have some ideas to share! 💡
No matter if you're just starting out as an influencer or if you've been doing this for a while, we'll be sharing perspectives and tips to help you along your influencer journey. 🧐
Join us as we talk about generating ideas, cultivating consistency, and optimizing the content creation process with Ming Han and Ming Yue.
Details:
👉🏻 Date: Saturday, 17th September 2022
👉🏻 Time: 2:00pm - 3:30pm
👉🏻 Platform: Google Meet
👉🏻 Ticket price: FREE
SPEAKERS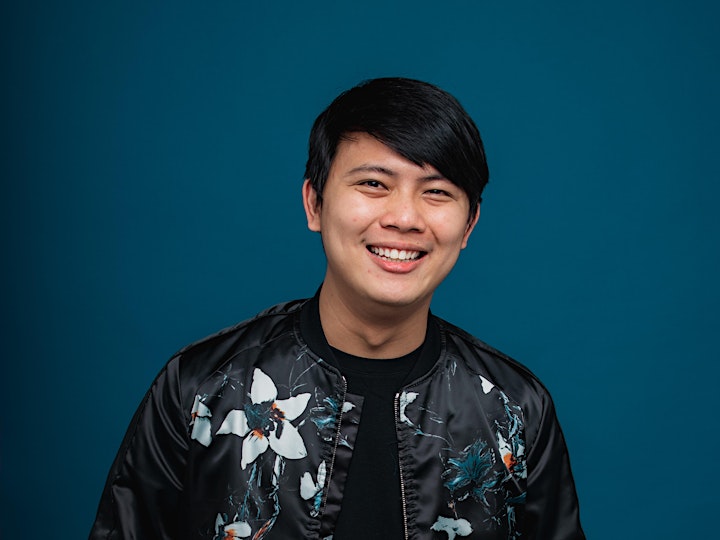 Ho Ming Han, Co-Founder and Creative Director at BLANKSLATE
From nonsensical bedtime stories with his dad to awkward school and church plays, storytelling has been close to heart ever since Ming Han was a kid.
Now, Ming Han has spent the entirety of his career figuring out where and how stories fit into this ever-changing, short-attention-span world we are in. From building a YouTube channel into a production studio — and a production studio into now, a new-gen creative strategy and content agency, Ming Han is always obsessed with finding out where the next story begins.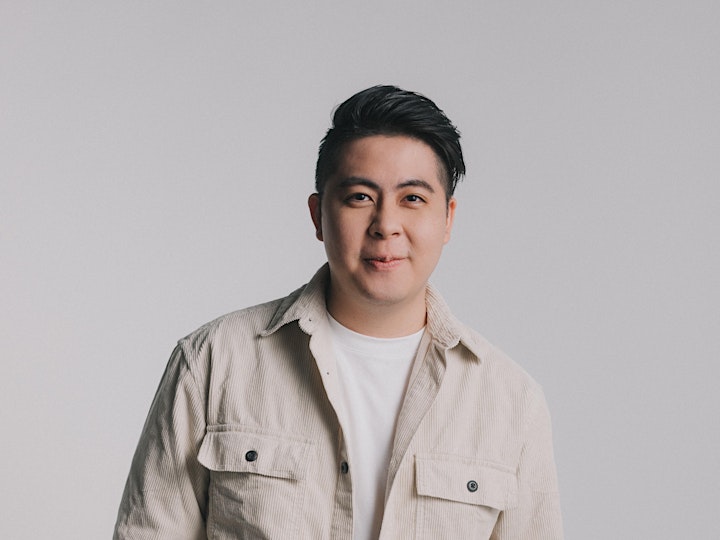 Ho Ming Yue, Co-Founder and Account Director at BLANKSLATE
Co-founder of creative & consulting agency; Blankslate, Ming Yue [Pronounced 'ming-yoo'] is no stranger to creating content that works.
Having a passion for storytelling and people, as seen in works from The Ming Thing & The Takeaway Table, Ming Yue believes in the power of conversations, and when it comes to his work with people and brands, he challenges perspective and how it reframes the outlook of any given circumstance.
REGISTER NOW AND SHARE THIS WITH YOUR FRIENDS!