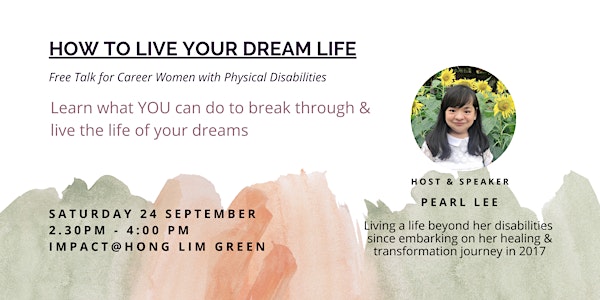 How to Live Your Dream Life (FREE TALK for Career Women with Disabilities)
Dear one, are you stuck in a vicious cycle of emotions & life issues? Deep down you had enough and you want a change in your life.
When and where
Location
imPAct@Hong Lim Green 20 Upper Pickering Street Level 2, The Bliss Studio Singapore, 058284 Singapore
About this event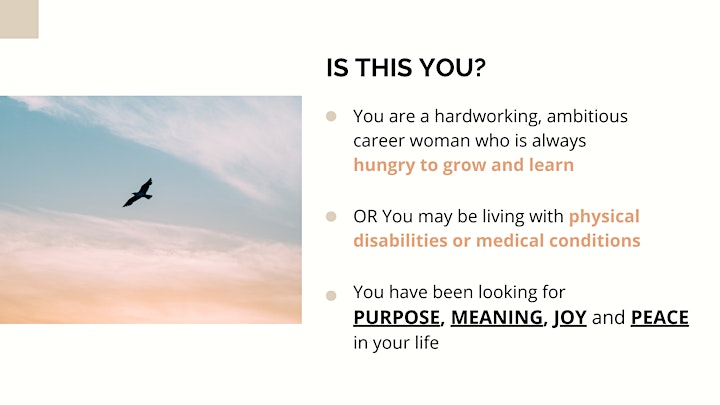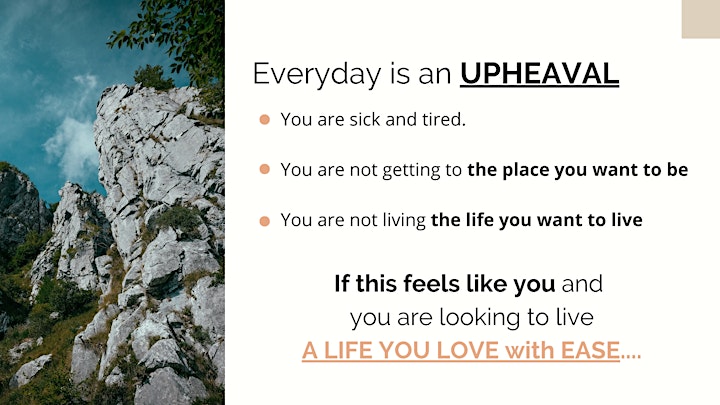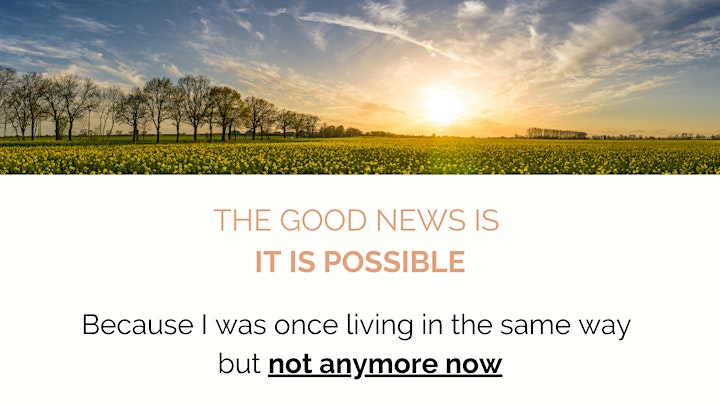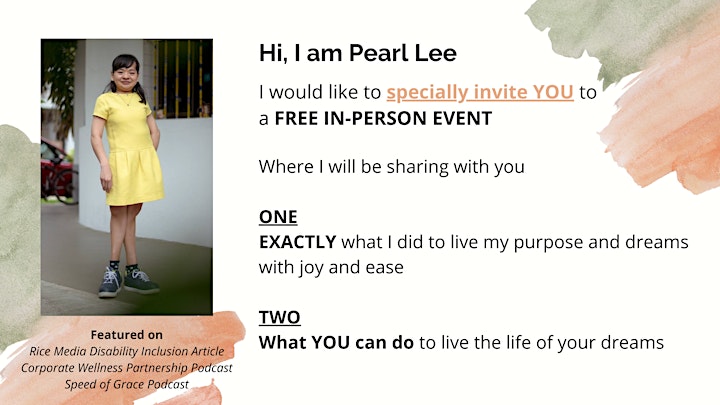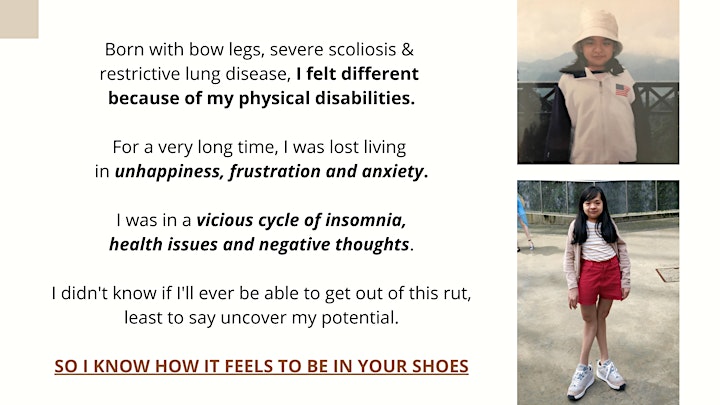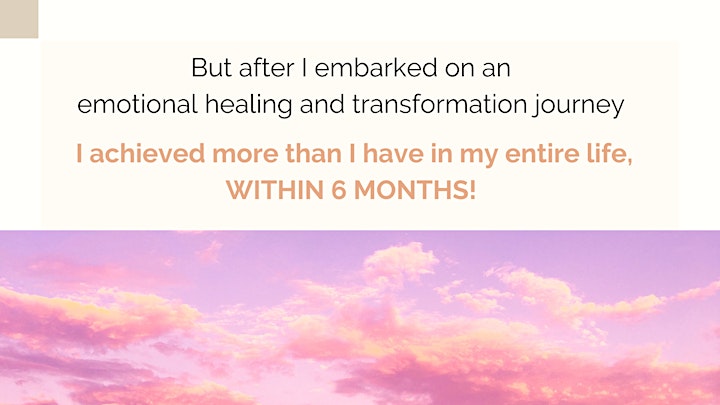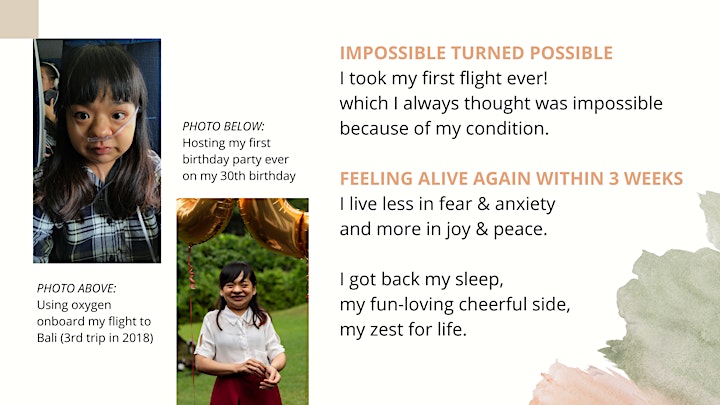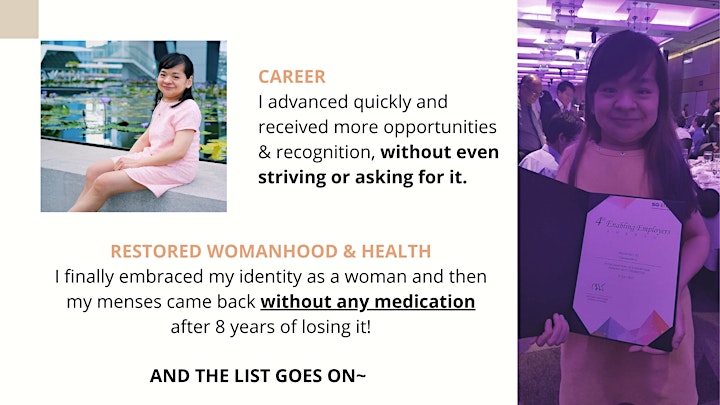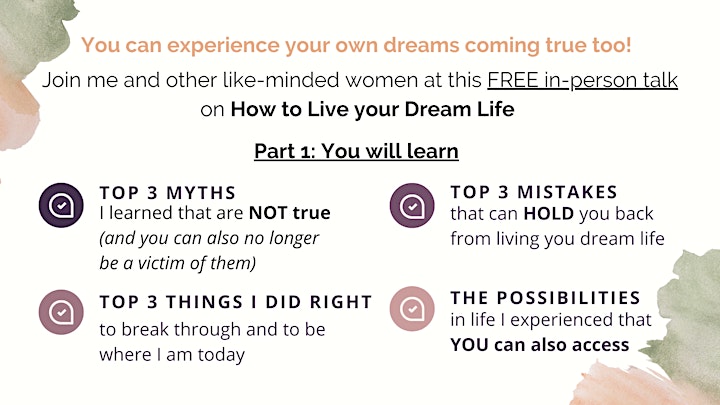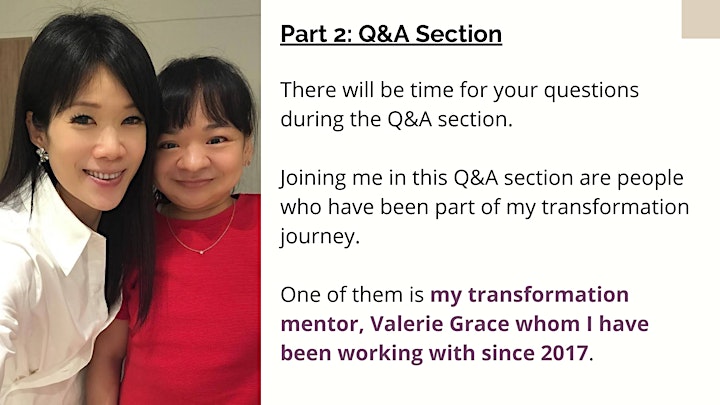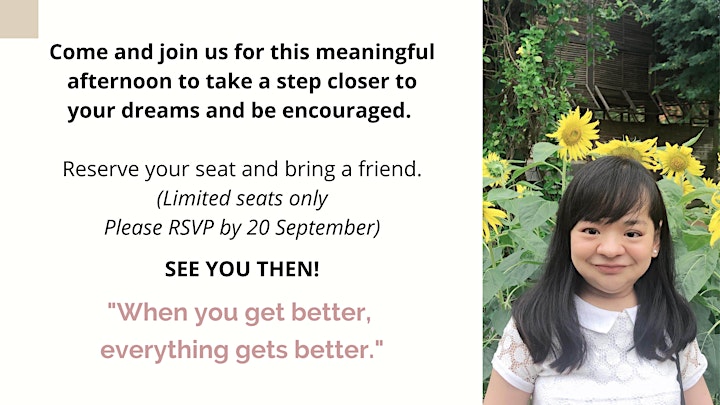 Host & Speaker
Pearl Lee
Born with bow legs, severe scoliosis & restrictive lung disease, Pearl always thought certain things in her life were impossible because of her physical disabilities. But since embarking on her emotional healing & transformation journey in 2017 with 1-on-1 guidance from her mentor, Valerie Grace, Pearl has living a life beyond her disabilities and her imagination.
She has been featured in Rice Media, Speed of Grace Podcast and the Corporate Wellness Partnership Podcast.
Guest Speaker
Valerie Grace
Leading Mentor, Speed of Grace
Valerie Grace is a Breakthrough Catalyst, Transformation Mentor and Women's Wellbeing Advocate. She has been featured in Channel News Asia, the Straits Times, Sunday Times, Her World, Simply Her and awarded the 'Fearless Spirit' by the Cosmopolitan magazine.
Best known for her radical transformation from a 8 year 'health disaster' and 6 figure bankrupt to being praised as a multi 6 figure 'miracle worker', Valerie has a track record in helping women break through their 'impossible' within weeks.