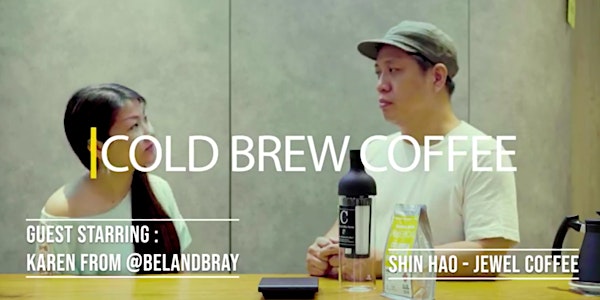 How to make cold brew coffee?
How to make Cold Brew Coffee feature Head Roaster Shin Hao from Jewel Coffee, in a session organised by World Coffee Mart.
About this event
In this online coffee workshop, Shin Hao (Jewel Coffee Head Roaster) share with us this popular coffee drink that is trending in Singapore but many parts of the world.
He will be sharing on:
Exactly what are Cold Brew Coffee and the definition of this coffee drink?
Then, he will share about the difference between Cold Brew and other coffee brewing methods.
And what is the difference between Cold Brew Coffee and Iced Coffee?
How people make Cold Brew Coffee traditionally.
How people are making Cold Brew Coffee now.
Check out Coffee Makers site to learn more about coffee & coffee machine