Multiple Dates
How To Market Commercial Properties And Be Top Performing Agent !
Description
LEARN WHAT'S THE GOVERNMENT'S LATEST STAND ON COOLING MEASURES NOW?
ADD MORE OR LIFT THEM?
Learn how to predict cooling measure to manage your sales better in future
Comm/Ind Real Estate will be the star performer for the year 2020
Top Producers in agencies are selling Commercial
Commercial Agents earn MORE THAN A MILLION DOLLAR A YEAR !
HOW WILL YOU BENEFIT
Break through your income
Balance your work-life (Commercial / Industrial agents only work office hours 9am-6pm Mon-Fri)
Serve and advice investors better
Retain your investors
Hot Spots to advice your clients to invest
Advice investors how to claim back 7% GST
Learn more about techincal aspects
Updates on real estate market

and many more...

THE SPEAKER: DAVID POH
David Poh has spent many years in the real estate industry, now focusing on commercial & industrial real estate market in Singapore. He manages companies that specialize in commercial & industrial investments, investments training, and real estate funds. He has more than 15 years of real estate experience and has trained thousands of investors and practitioners in real estate. David's achievement is prominent as he is the first and only "Life Long Champion Award" winner in PropNex, Singapore's largest real estate company. Today he is leading the biggest team in PropNex – David Poh & Associates. He is also a sought-after trainer in this arena. He has trained many top-notch real estate agents, who remain top producers in the industry today. David is often interviewed on TV (Channel 5/8/U/NewsAsia), radio, and newspaper for his views and analysis in real estate market trends and related issues.
TESTIMONIALS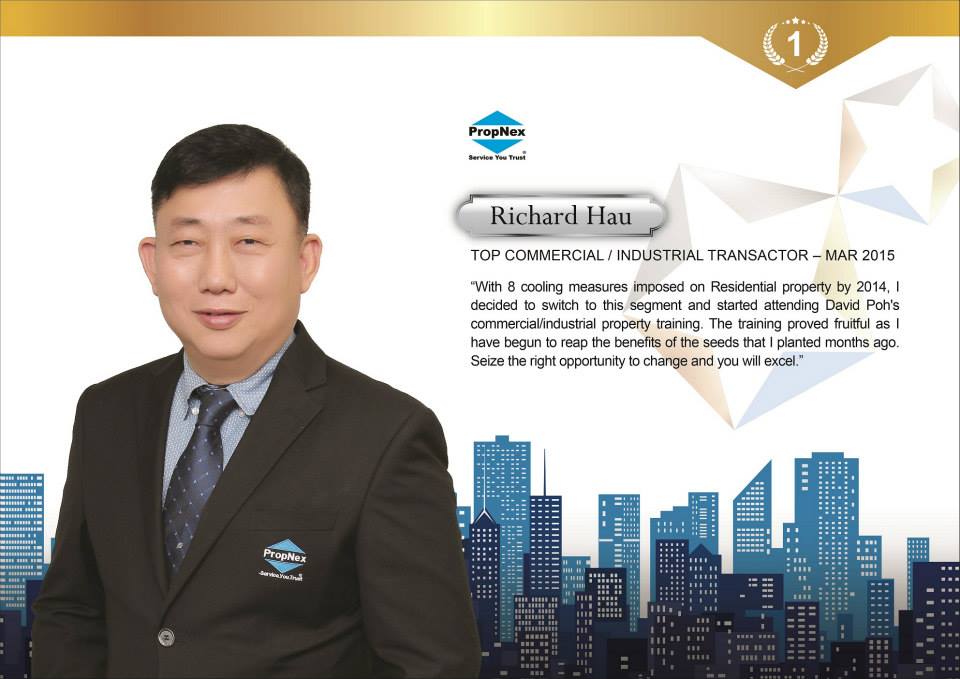 "I have just collected the commission to the more than $3.2m commercial shop transaction that I have closed. Without you, this deal could not be possible. Thanks so much I could not imagine a new agent without experience like me could conclude this big deal so fast and so soon. Without your guidance and of course your commercial program, all this is not possible."
Dickson, Real Estate Agent
Come hear for yourselves on how easy to start your career in Commercial & Industrial!
Free 4 Hours Intensive Workshop Dates
Date: 17 March 2020 (TUES) Time: 1:00 to 5:00pm
Date: 31 March 2020 (TUES) Time: 1:00 to 5:00pm
Venue: 10 Anson Road,#26-11, International Plaza Singapore 079903
Register here for Free 4 Hrs Hands-On Workshop on Fast & Furious Online Marketing (also entitled for 2 non core CPD points).
For more information, Contact us at +65 9238 5229


Organised by:
Asia Wisdom Group
In Partnership with:
PropNex
8892#dmAMW#8891