Description

INTRODUCTION
CBLD has revolutionized classroom-based programs by integrating multimedia interactive learning pedagogies and methodologies to enhance interaction, engagement and collaboration, and hence the overall learning experience for learners. CBLD brings together the best of its consultants' expertise to ensure that all its learning programs adhere to sound pedagogical principles, achieves SkillsFuture Singapore (SSG)'s required standards (learning outcomes), and are in line with its clients' unique needs and standard operating procedures and regulations.



PROLIGHT INTERACTIVE FLAT PANEL

ProLight Interactive Flat Panel offers an all-in-one solutions for meeting rooms and classrooms collaboration needs. Users can wirelessly present their computer content to ProLight's 4K (UHD) interactive flat panel without the need to install any software or application. ProLight interactive flat panel offers a true multi touch capabilities - up to 20 simultaneous point of touch, touch gesture recognition - write with the pen and erase with your palm, fast touch response time, as well as easy to use and intuitive Android-based built-in software.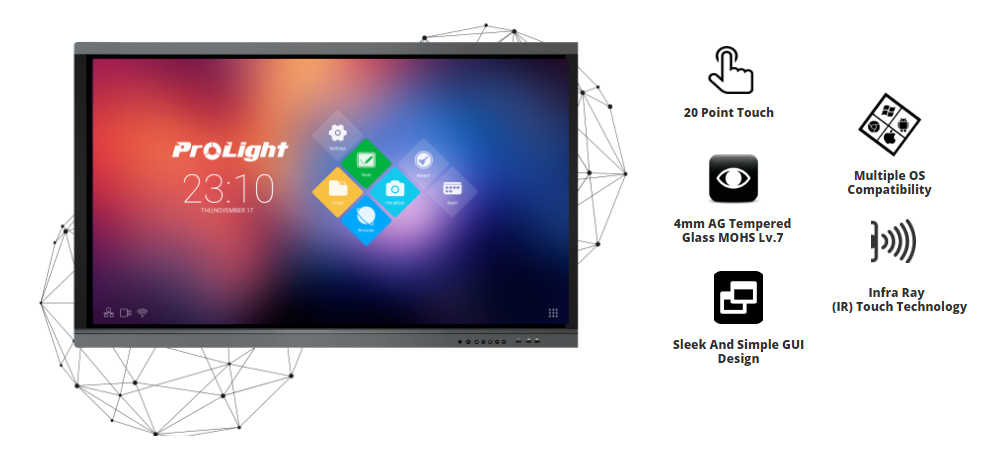 SMART Board® 7000 series
Our most advanced SMART Board, the 7000 series is the digital heart of your interactive classroom experience, connecting SMART Boards and software, devices and vibrant imaginations. It helps students discover talents and passions, and teachers to promote student achievement in exciting new ways. Designed for whole class, small group and individual learning, this is the pinnacle of the SMART Board experience. The SMART Board 7000 series connects everyone and everything inside an immersive classroom experience.

The SMART Board display's built-in iQ technology puts everything you need in one place, available at the touch of a finger. There's no need for wires and cables. Discover how SMART reinvented the classroom experience again. Watch video here.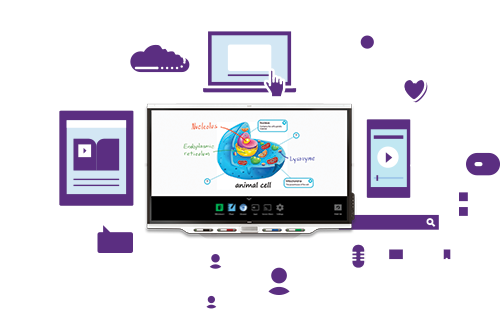 ---

Interested to find out more, fill up this form and we will be in touch with you within 48 hours! Click here.