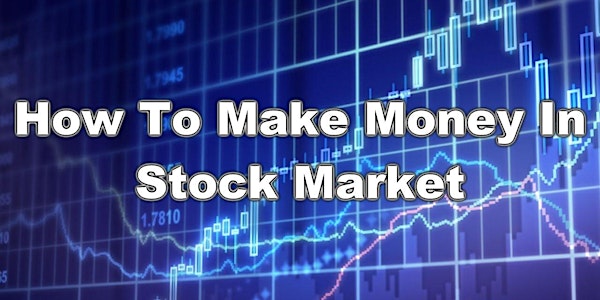 How to PROFIT SAFELY in the stock market with ZERO knowledge(Online course)
How to PROFIT SAFELY in the stock market with ZERO knowledge(Online course)
About this event
How to PROFIT SAFELY in the stock market with ZERO knowledge(Online course)
In this MUST- WATCH Training video, you will discover:
•  What is Exchange Traded Funds(ETF)?
• The proven system to make money from the stock market safely.
• Where will Warren Buffet invest 90% of his wealth after he left the world. (Track record at annualised return of 9%/year for the past 20 years)
• How to start investing with as low as $100
• How to make money from the stock market even if you have zero knowledge 
• FREE screener provided to screen for good opportunity
•  Step by step system of how to choose a good investment  See you in the video to transform your financial future! 
About the organiser
Glen Ho has been invited to deliver various speeches at Nanyang Technological University, Singapore Expo, CIMB securities, Lim & Tan securities, Babylons Vietnam and many other major events and stages. His words have reached and enlightened massive audiences at international events and he has trained investors across the South East Asia region like Singapore, Vietnam, Thailand and many more. He was also featured in the newspaper regarding his investment journey. 
The story began when Glen was in his teenage years and realised that passive income was very crucial. Yet, the only way to achieve  passive income was through investing or being a businessman. Since young, his diverse family background caused him to wonder why some would  get rich but most people were  struggling throughout their life time. He began to look for answers by reading books, attending course, interviewing different people and other methods to find out the reasons while he was still in his teenage years. In contrast with most of his peers who were studying or clubbing during their teenage years, Glen was poring over investment-related books and saving up money.
The month he turned 18, he opened a brokerage account to invest his savings in the stock market. Despite Glen's effort, the initial journey in the stock market was not so successful yet and tiring. However,he later was drawn to the extremely robust and sound principles of Value Investing and stock options. Since then, his investment journey had a systematic approach and proved to provide him  consistent cash flows.
Since then, he began to share his Journey and was invited to different stages to deliver the message, changing and making differences in lives of thousands people around the world. Glen believes that each and every one of us has the opportunity to obtain financial success.  And this is the main reason of why he is so passionate about coaching people using the step by step formula towards financial success.
Glen's mission is to help as many people as possible to improve their lives by having passive income through investing.